Welcome to the Souvenir Dungeon! Sorry about the smell. Every once in a while we'll delve into the mouldering depths of the dungeon, and see what we can find.

I loves me some vintage cheap Disneyland souvenirs, and today's entry is a great example. It is a "Pic Pak" Viewer; 34 color views (that's a lotta views!) all contained in a sturdy little plastic box. While undated, it must be from 1955 or early '56 - there's no Skyway in Tomorrowland. I seem to remember one of these (with blue plastic instead of black) from Bruce Gordon's estate being sold on ebay ($$$).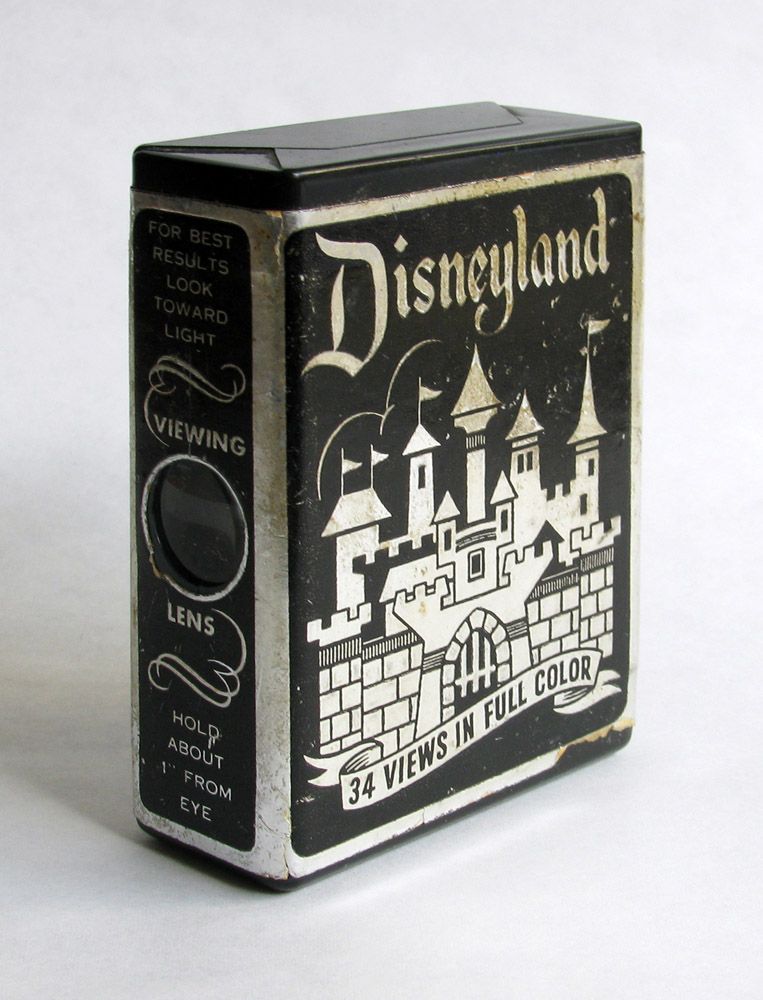 Mine has some wear, but that just means that some kid loved it a lot. I'm going to be sending $1.00 cash money to the American Souvenir Company in Garden Grove and suggest that you do the same.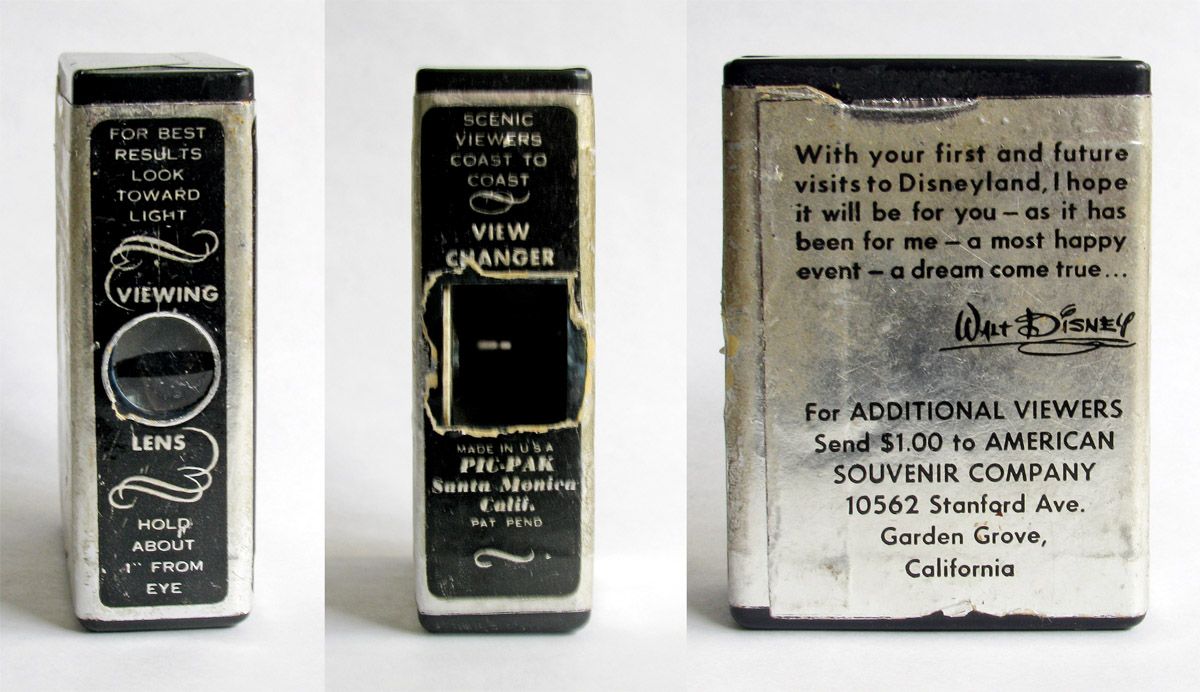 Hey, guess what? I went to the trouble of attempting to photograph each of the 34 tiny images for you by putting my camera up to the eyepiece, which was trickier than you think (unless you think it was really tricky). The results are iffy, but you don't have to look at them. I'll be terribly disappointed if you don't, but fine, whatever. I combined them into groups to cut down on the tedium.
Notice that the station and buildings on Main Street have red, white and blue bunting. Opening day bunting?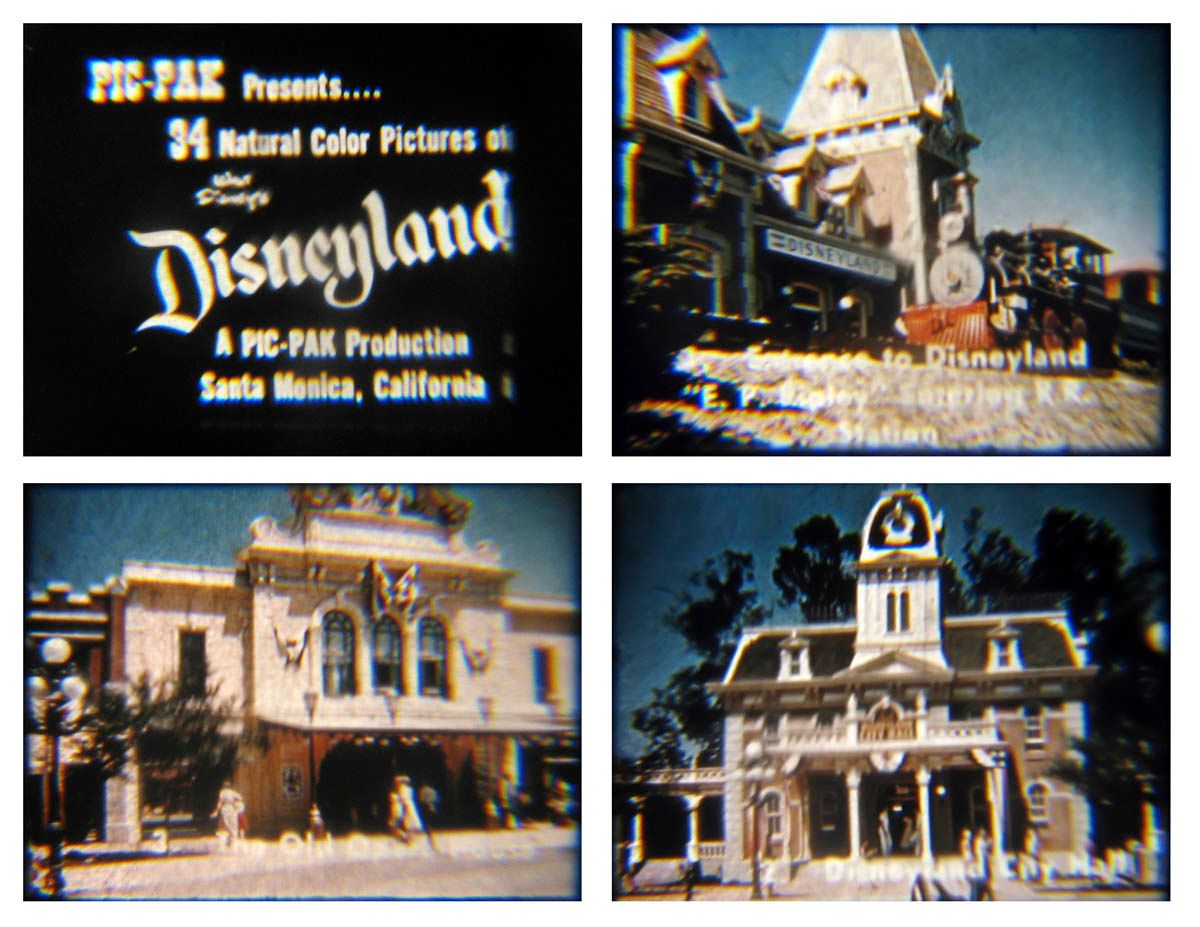 More bunting. Bunting, bunting!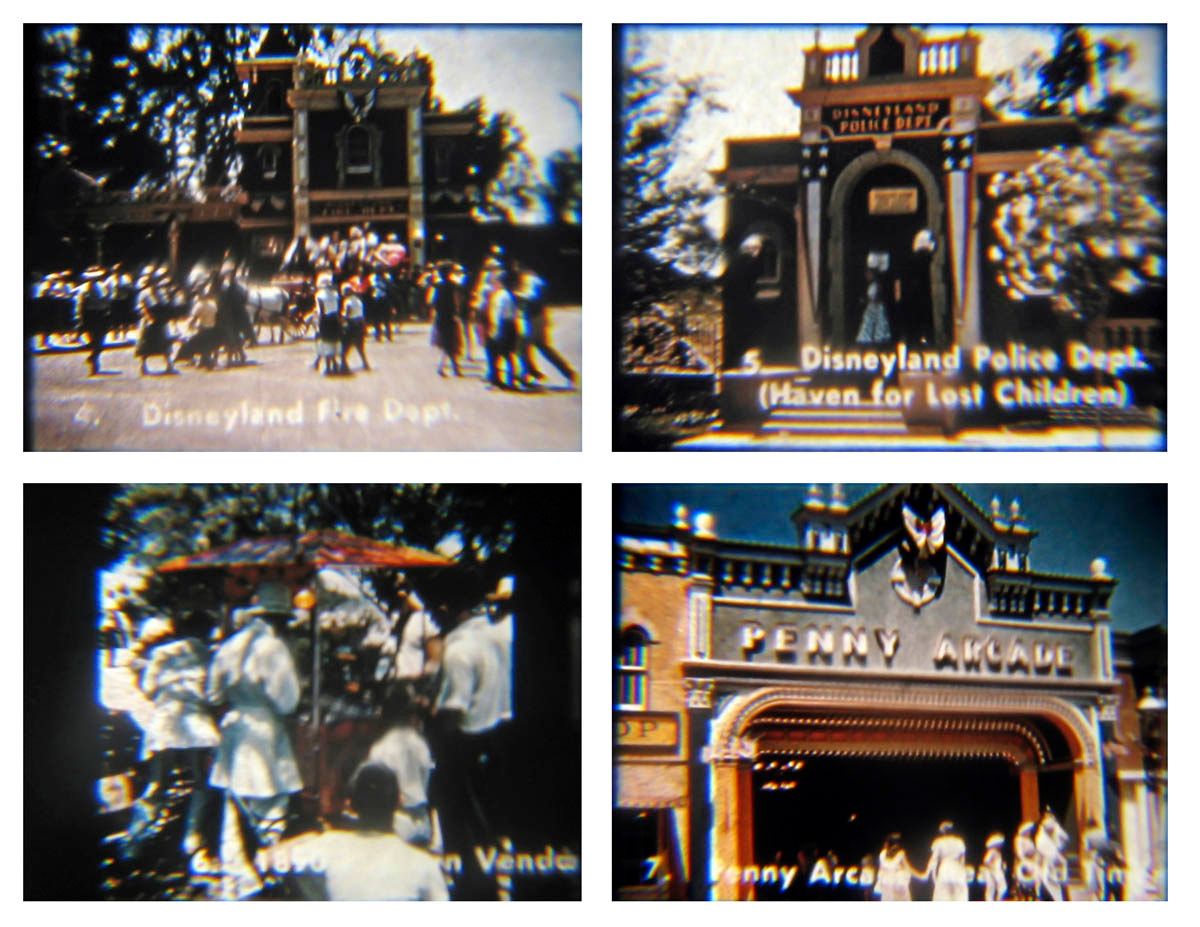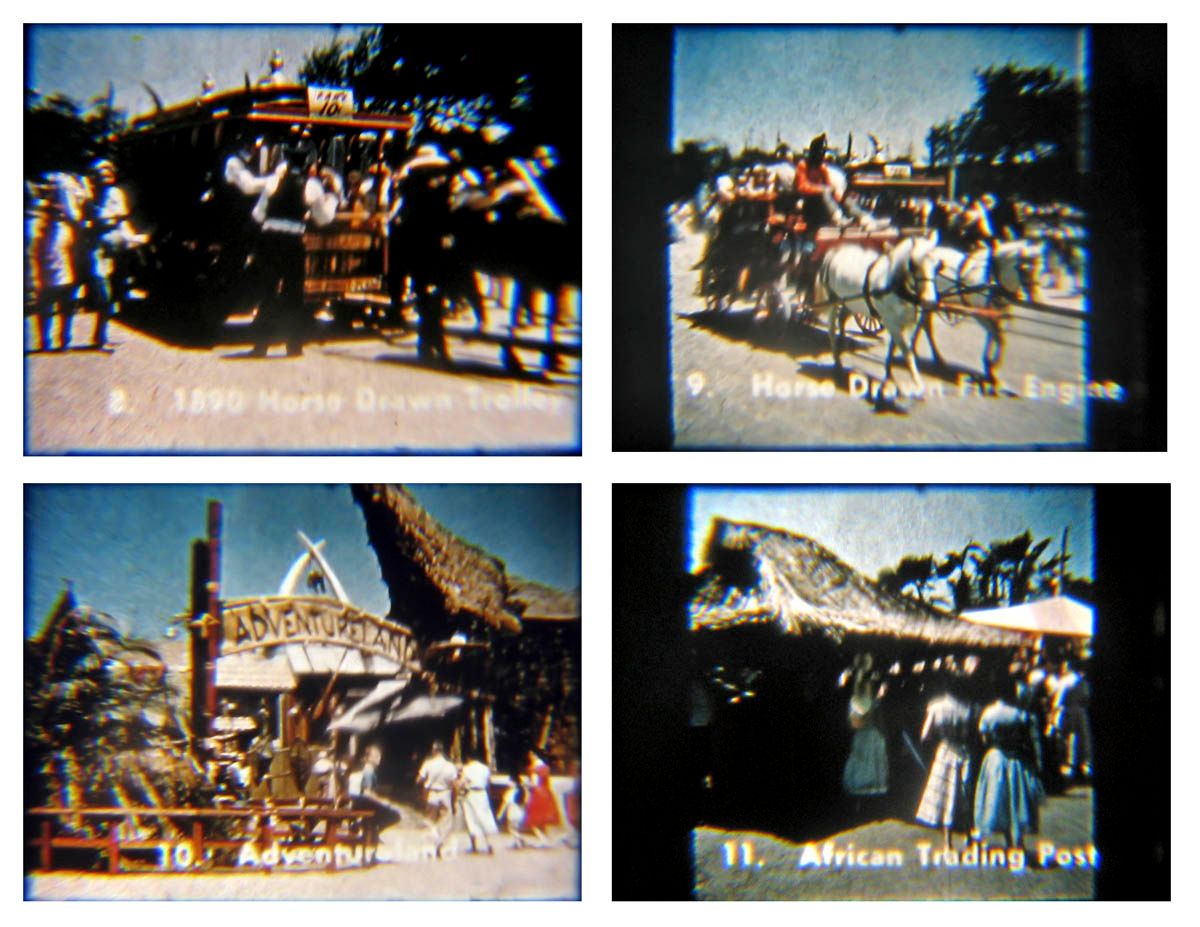 I love this shot of the little Frontierland Station.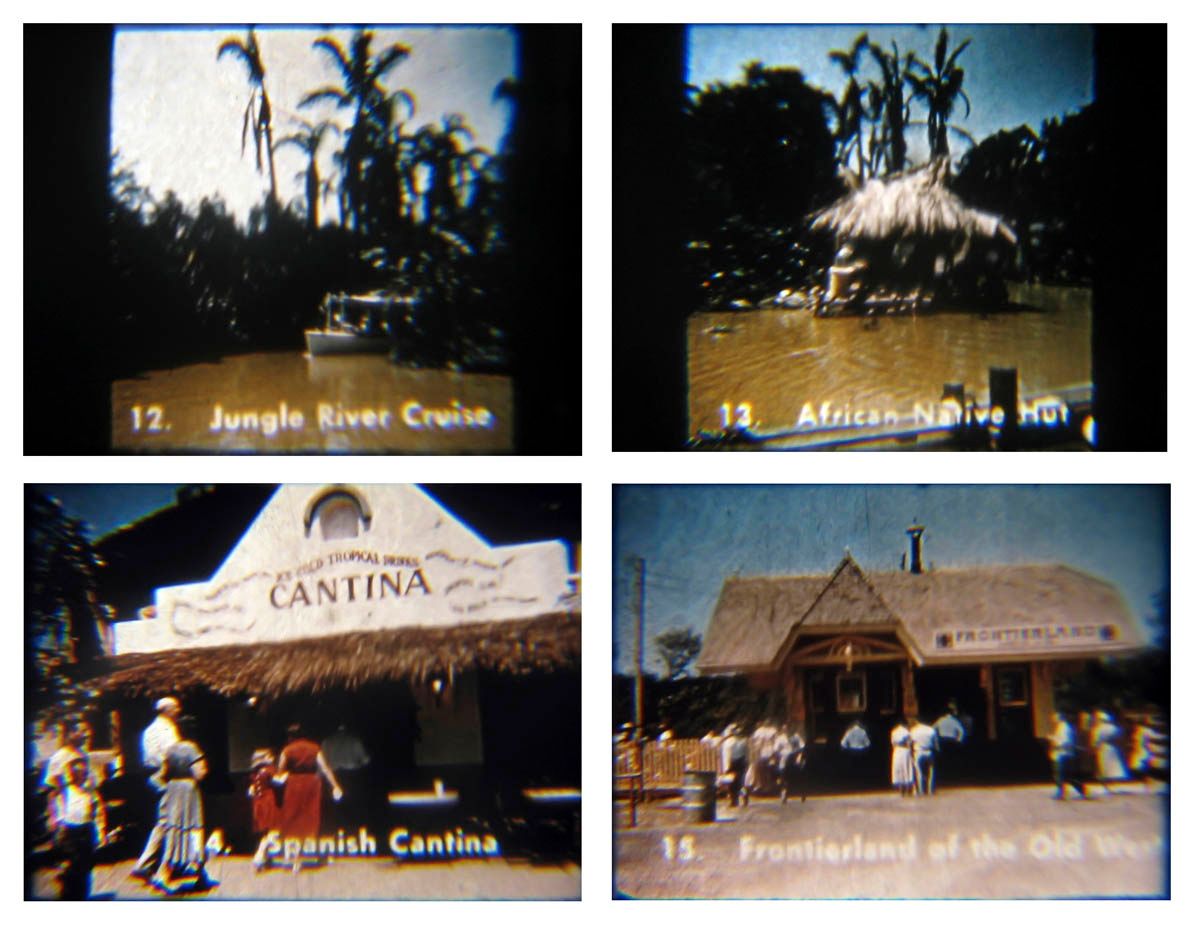 "Donkey rides"?? They are mules, dammit, MULES! Or maybe they are donkeys.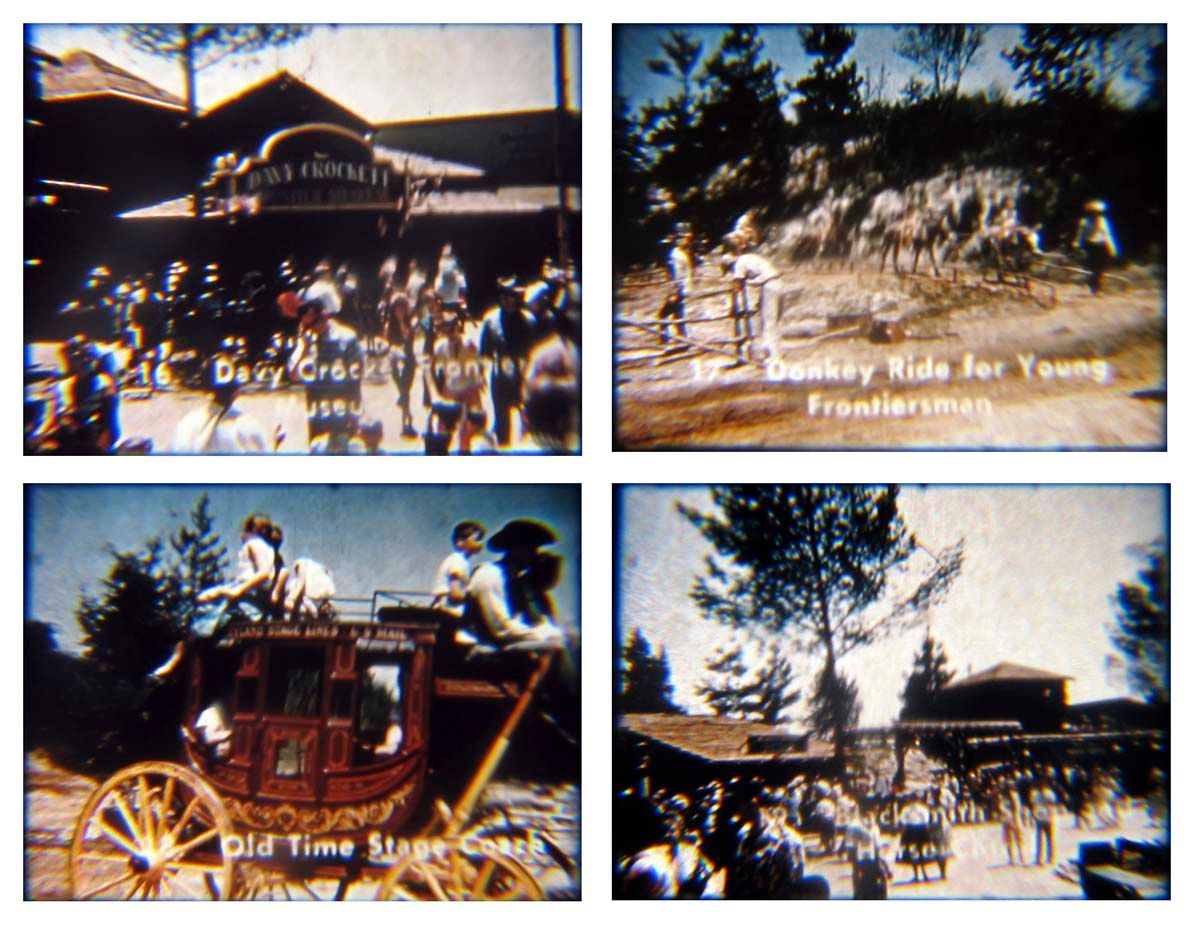 The "pavilion of days gone by" is so poetic, and kind of sad. I go to Disneyland to feel sad.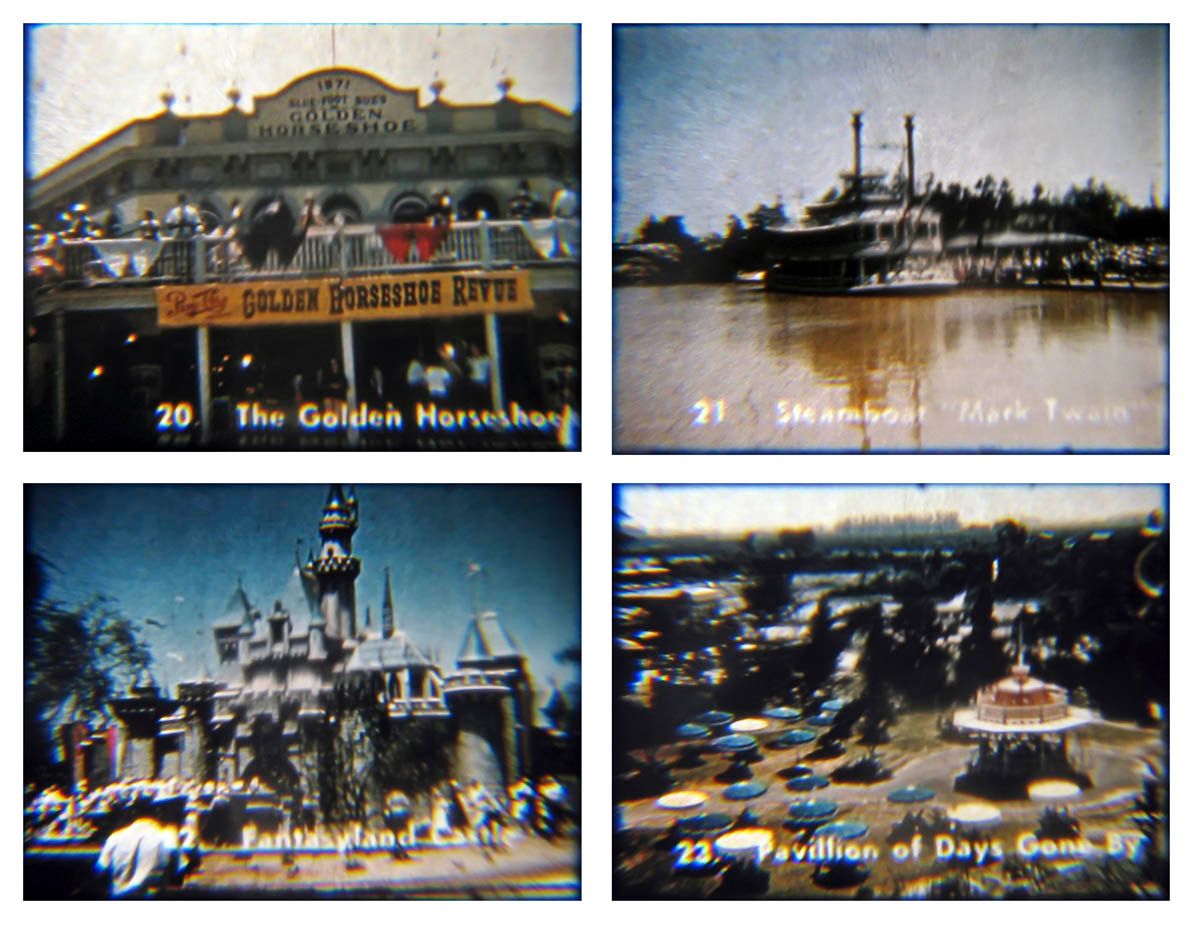 The end of Dumbo's trunk is painted red, like a cartoon kiss.
In the early days there were big helium balloons on cables hovering over Tomorrowland, like barrage balloons in WWII-era London. They added a bit of movement and visual interest to this largely unfinished land.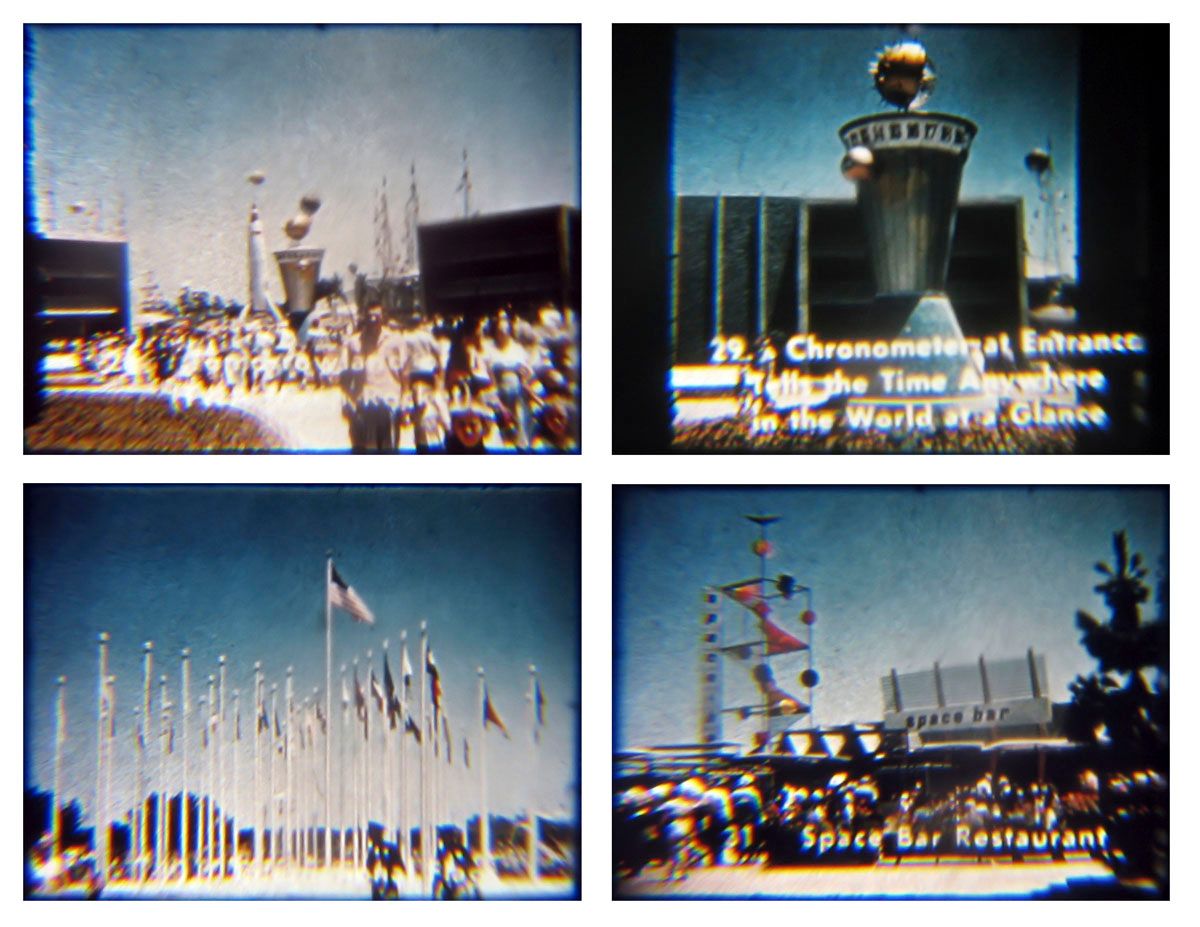 That last picture is especially gray and mungy, isn't it?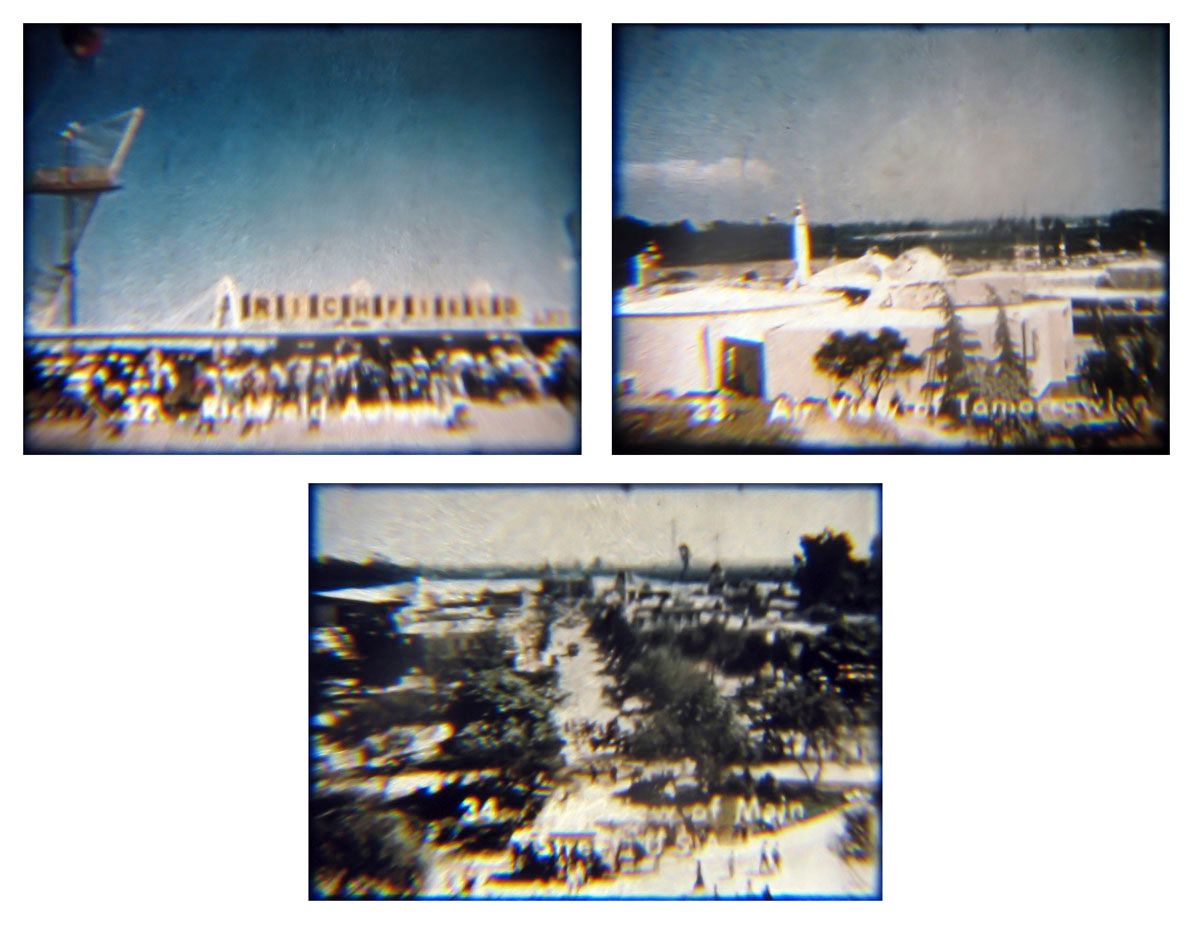 I hope that you have enjoyed today's visit to the Souvenir Dungeon and that you are all jealous of my Pic Pak!