Four more from the Fair!
What an amazing sight this must have been, standing on the observation deck of the New York pavilion, 200 feet up. I'm trying to imagine this scene with the additions of sound and wind and of course, movement! The US Royal Tires Ferris Wheel is a familiar landmark; beyond it is part of the Chrysler pavilion, including the giant car that you could walk beneath. Sinclair's Dinoland is right in front of us. At the top of the photo you can see a wavy structure that is...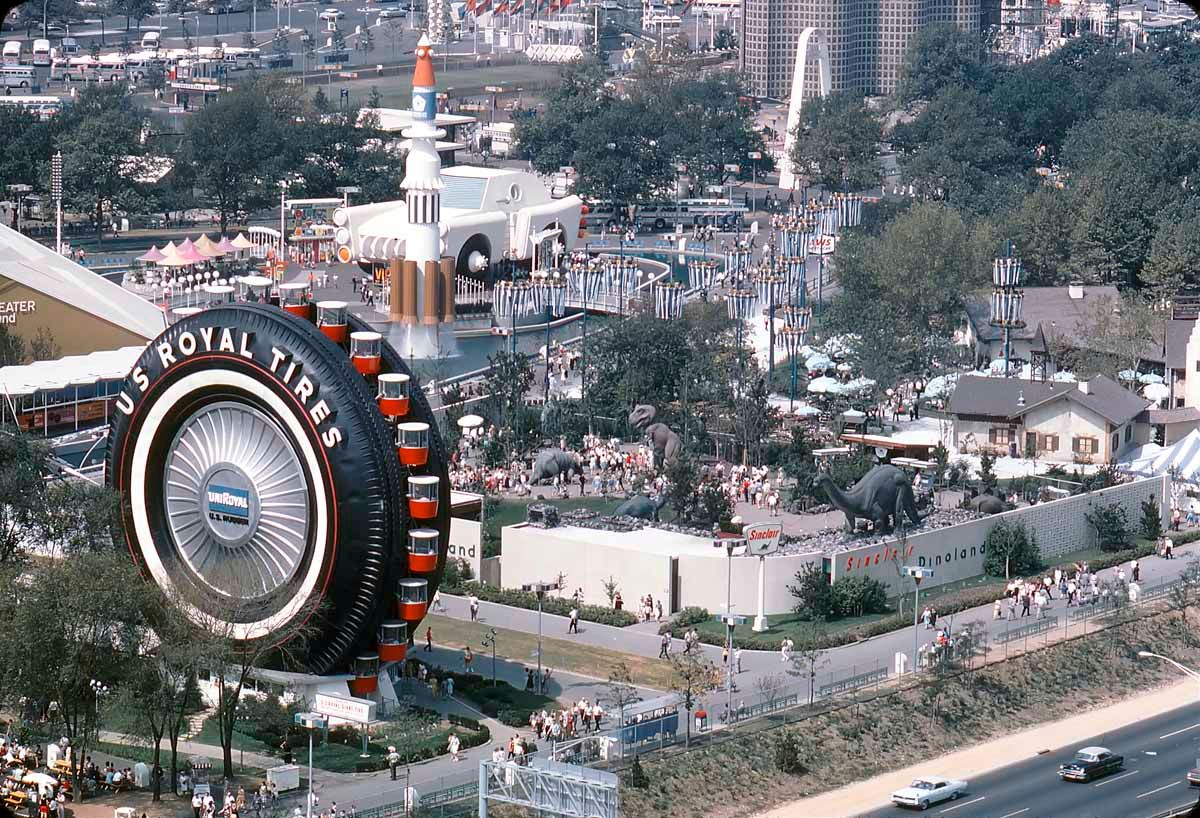 ... the Hall of Science! Exhibits included a rendevous in space, realistically simulated with special effects. There was also something called "Atomsville U.S.A.", which explained nuclear energy to kids (and probably a few adults as well). And a "brain" consisting of 38 miles of wires and 30,000 lights was part of a display that helped folks to understand the senses and perception. This building still stands today! I'd love to check it out.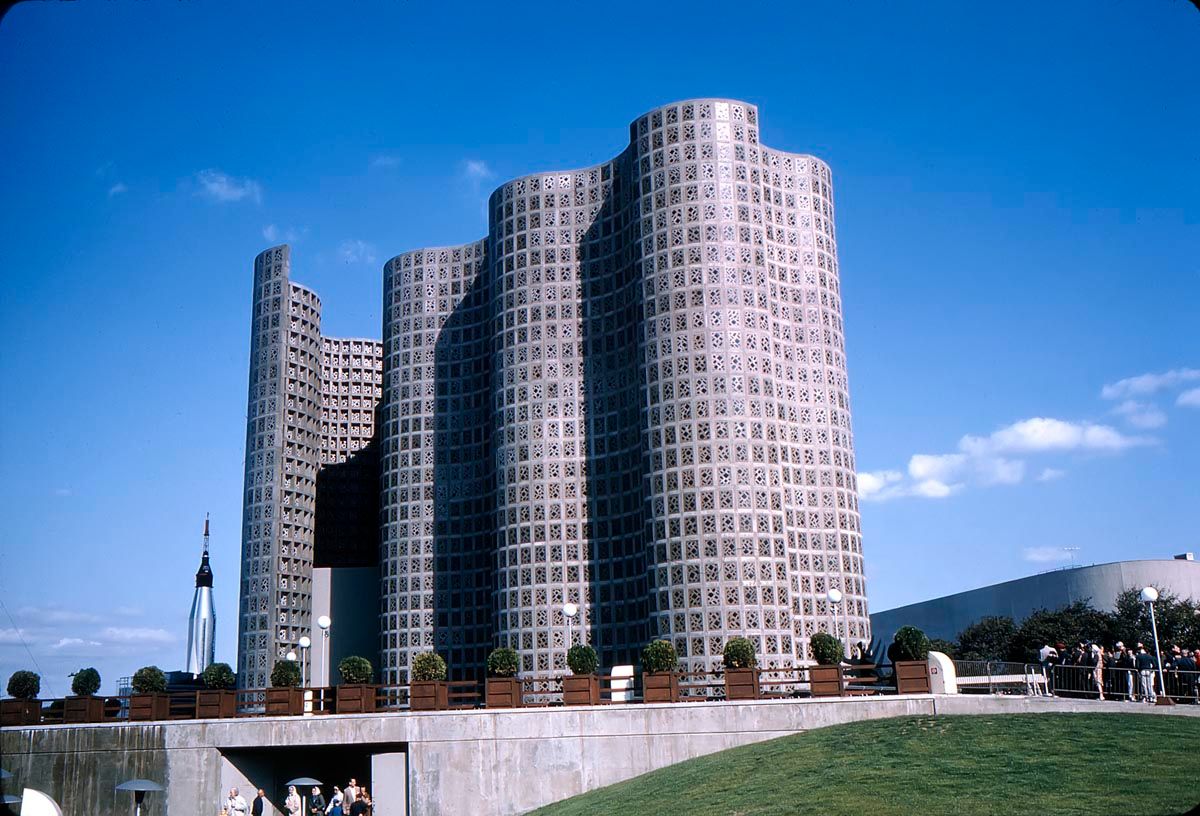 Nearby was the U.S. Space Park. Oh man, I would have loved this too! Rockets, as big as the real versions that were sending astronauts into space, right in front of you! You could even touch them. This one is a replica of a Titan II (110 feet high), with a Gemini capsule on top of it. Gemini missions would start launching in 1965.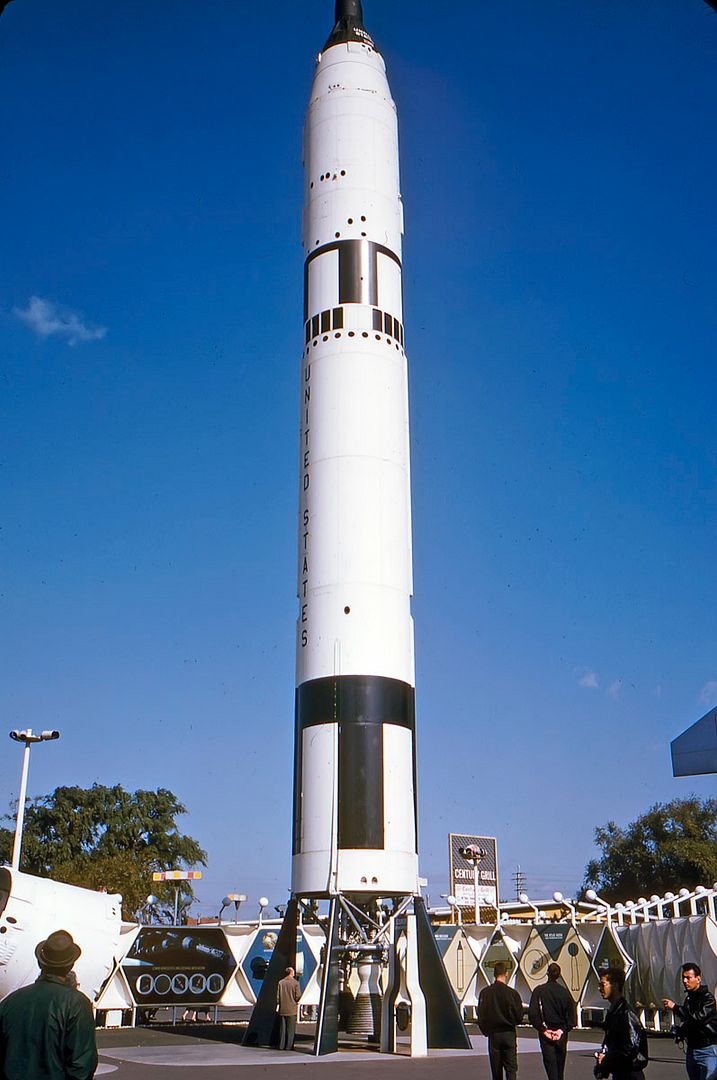 And finally, just because I thought it was an especially neat picture, here is the Unisphere (also seen from the New York pavilion tower) looking suitably spectacular.