It's a Small World is one of those attractions that you either love or hate, it seems. I happen to love it! The song doesn't get on my nerves the way it does for others. Anyway, even people who don't like the ride seem to appreciate the fanciful Mary Blair-inspired exterior with its ticking clock.
And as you probably already know, every 15 minutes the clock goes crazy! Gears turn, springs sproing, and doors open to reveal a parade of children from around the world.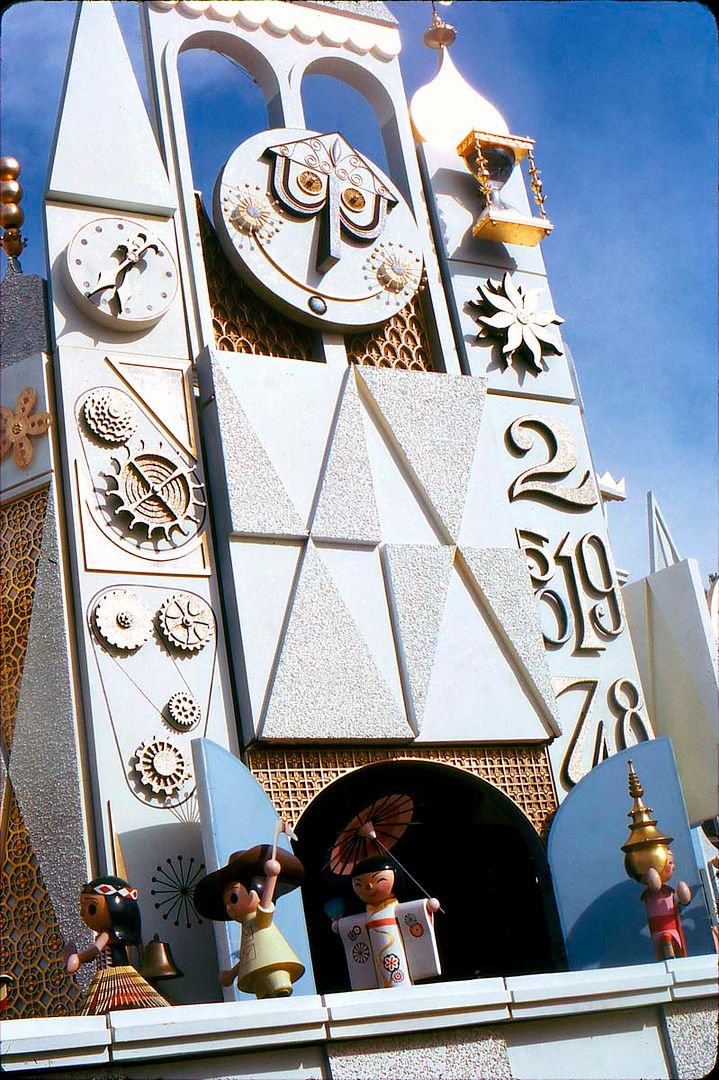 Even I can tell what time it is! Wouldn't you love to be able to see the inner workings?
Here's one more view! I see a Scotsman, a Spanish flamenco dancer, a French cancan dancer, an Irishman, a vaquero from Argentina, and somebody in the background wearing a tutti-frutti hat (so... Brazil I guess). Not sure about the fellow with the accordion... does anybody know?