Here are three Knott's photos from the good old days!
This first picture shows a view that is probably similar to what you would have seen as you approached the entrance to the Ghost Town. This rose garden (which reminds me of my grandma's yard) was surrounded by the old Steak House, the Candy Shoppe, and Marion and Toni's Sport Shop. There's the "Dreger Clock", presumably only recently installed. To the left of it you can see a sign pointing guests in the direction of the original berry stand.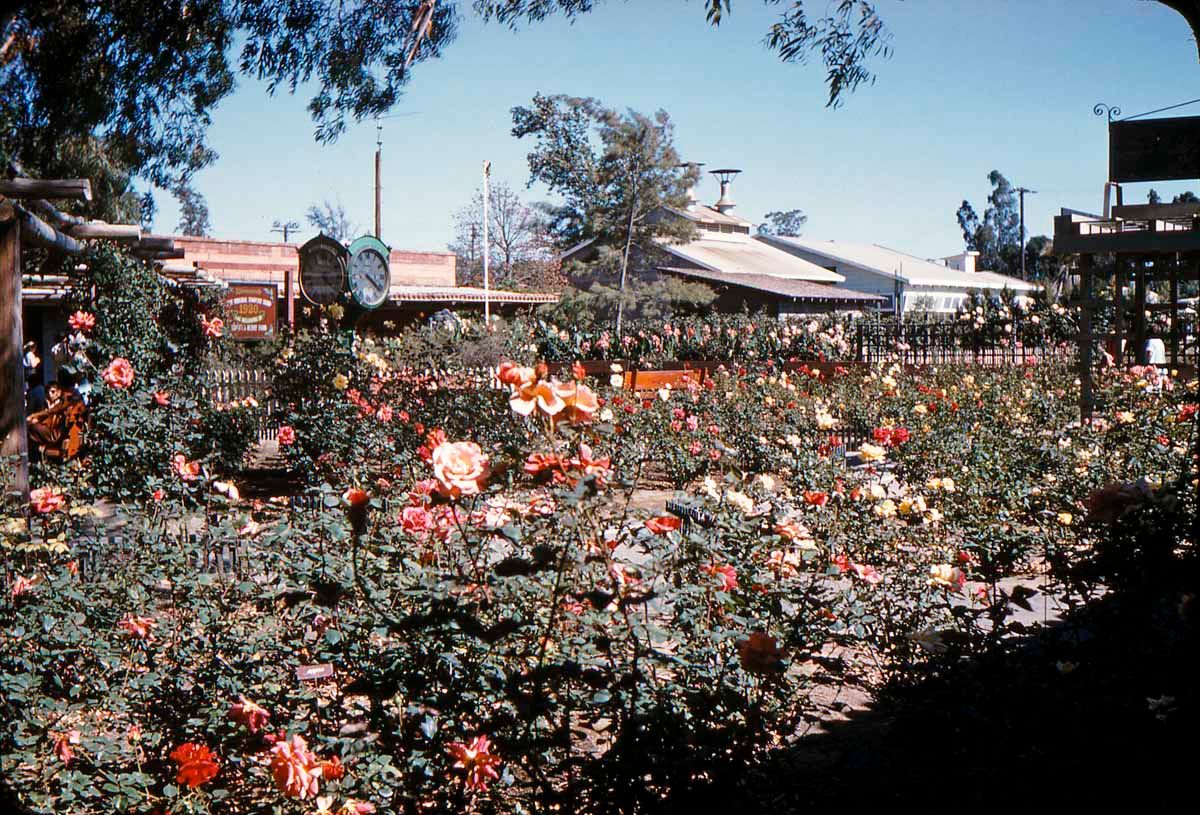 If you have a ghost town, you might as well decorate it with items like this old broken-down (but nicely whitewashed) stagecoach. In the background you see a sign for the display of antique pianos, Mott's Miniatures, and the mostly-forgotten boxing museum. I wish I could see all of those!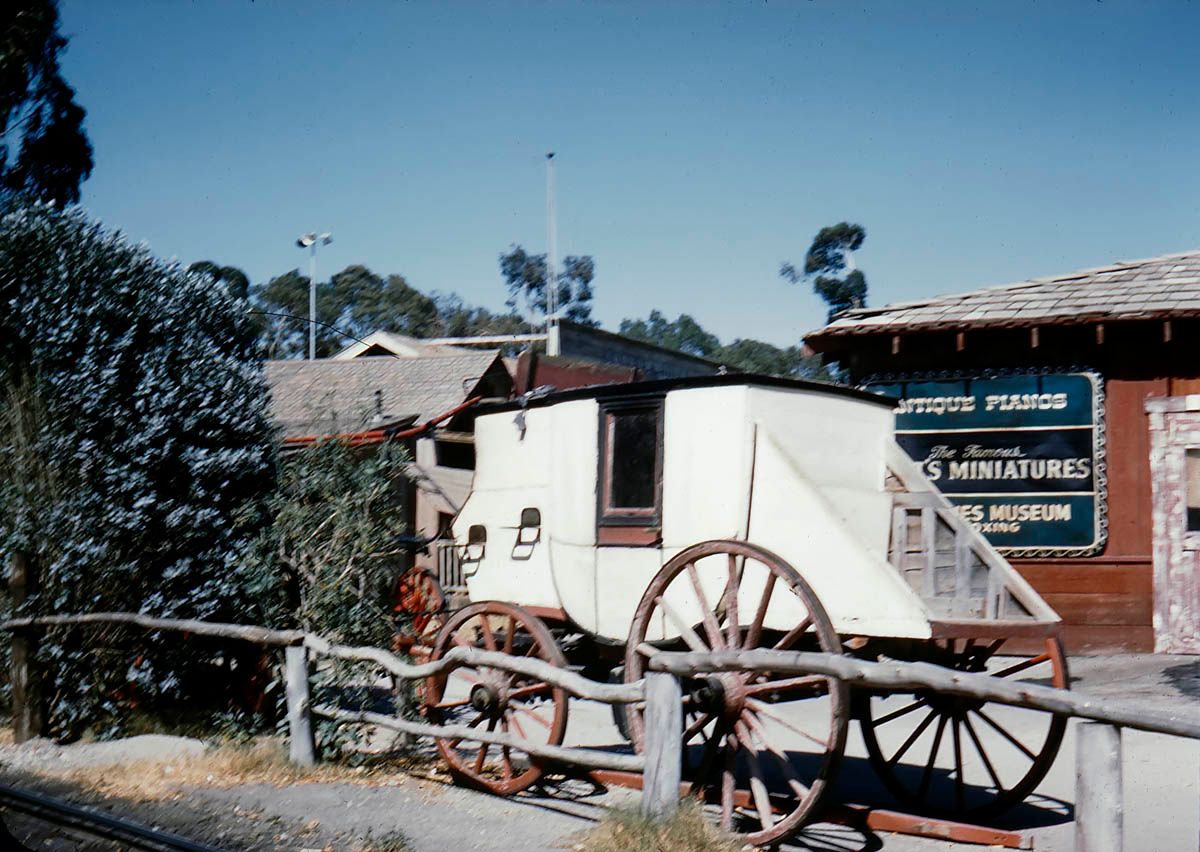 I believe that this teepee was on an island in the middle of the lake next to the Church of the Reflections. Sometimes an Indian chief would be nearby for a photo op... something to show the folks back home.