Avast, ye swabs!
Today I'm sharing a photo of my Pirates of the Caribbean poster. Arrrrr! If you compare this example to the other original silkscreened posters, you'll see that it is quite different, stylistically. Instead of the bold, simple shapes and colors of the 50's and early 60's, this poster appears to mimic the style of Marc Davis' pen and ink sketches. Perhaps it was supposed to look like an old engraving.
The background has an interesting gradation from dark amber on the edges to a lighter orange in the middle. Not sure how they achieved this effect via silkscreening, since I don't detect any kind of dot pattern; it's as smooth as can be. Some examples of this poster are quite a bit darker on the edges. Notice the subtle gray map in the background as well. The fearsome pirate holds a cutlass and a flintlock pistol - all the better to defend his treasure chest.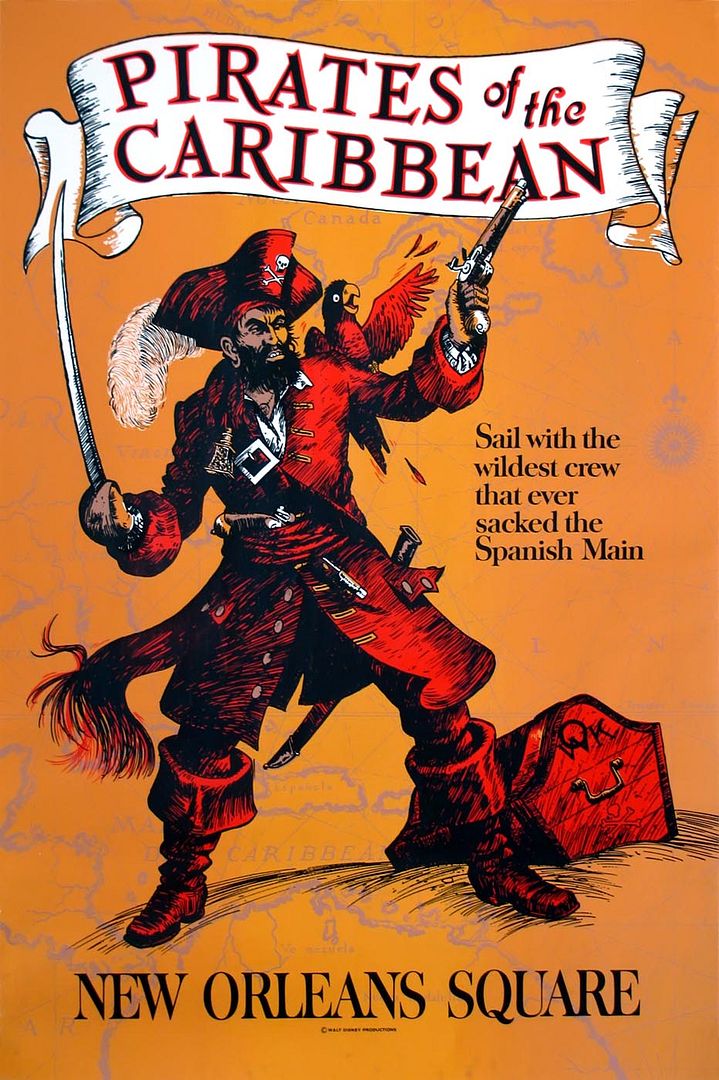 That chest strongly resembles one seen in Howard Pyle's famous "Book of Pirates". The
WK
stands for William Kidd (aka "Captain Kidd"), one of the most notorious pirates in history (or an unjustly persecuted privateer, depending on who you believe).