The simple pleasures of whirling around in a circle continue to please new generations of Disneyland fans to this day. I'm occasionally mystified by the long lines, but I guess it is a "must do" for parents with small children. In 1957, the attraction was a mere two years old. Here's a Dumbii high over head...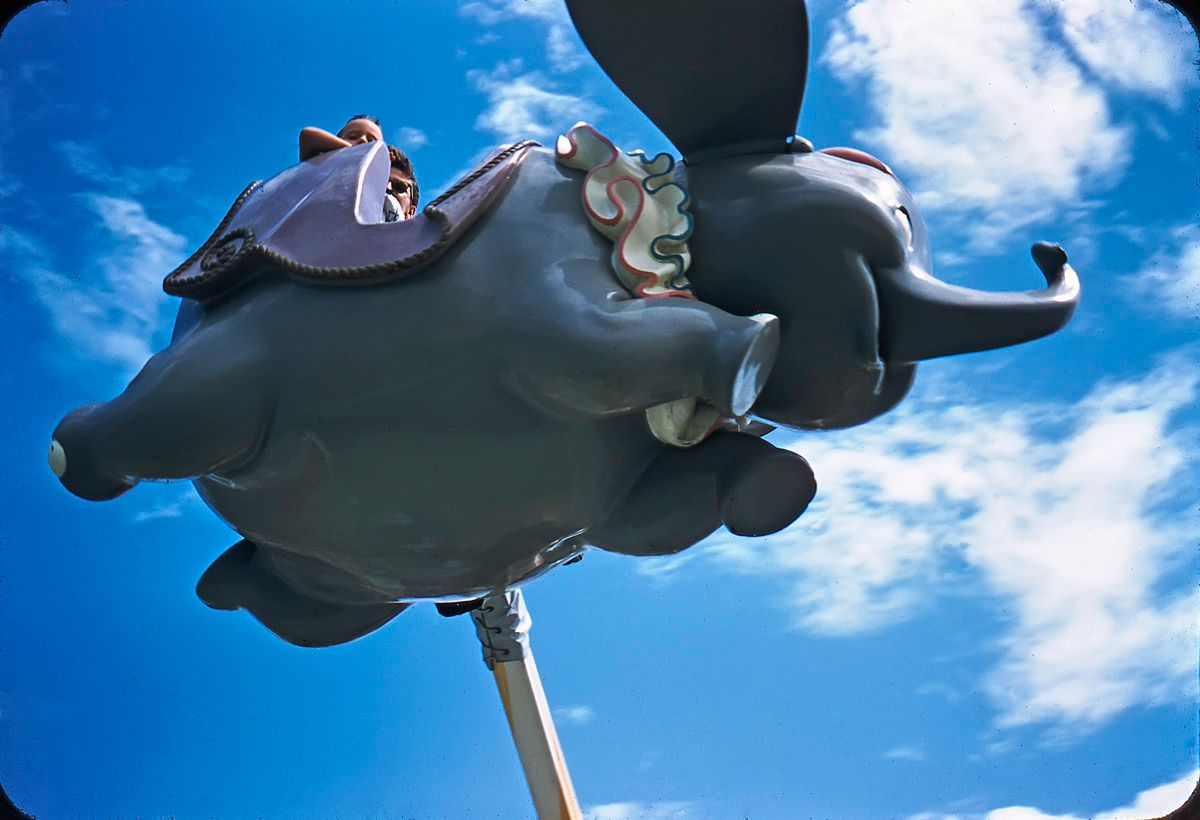 ... and now he's taxiing for a landing...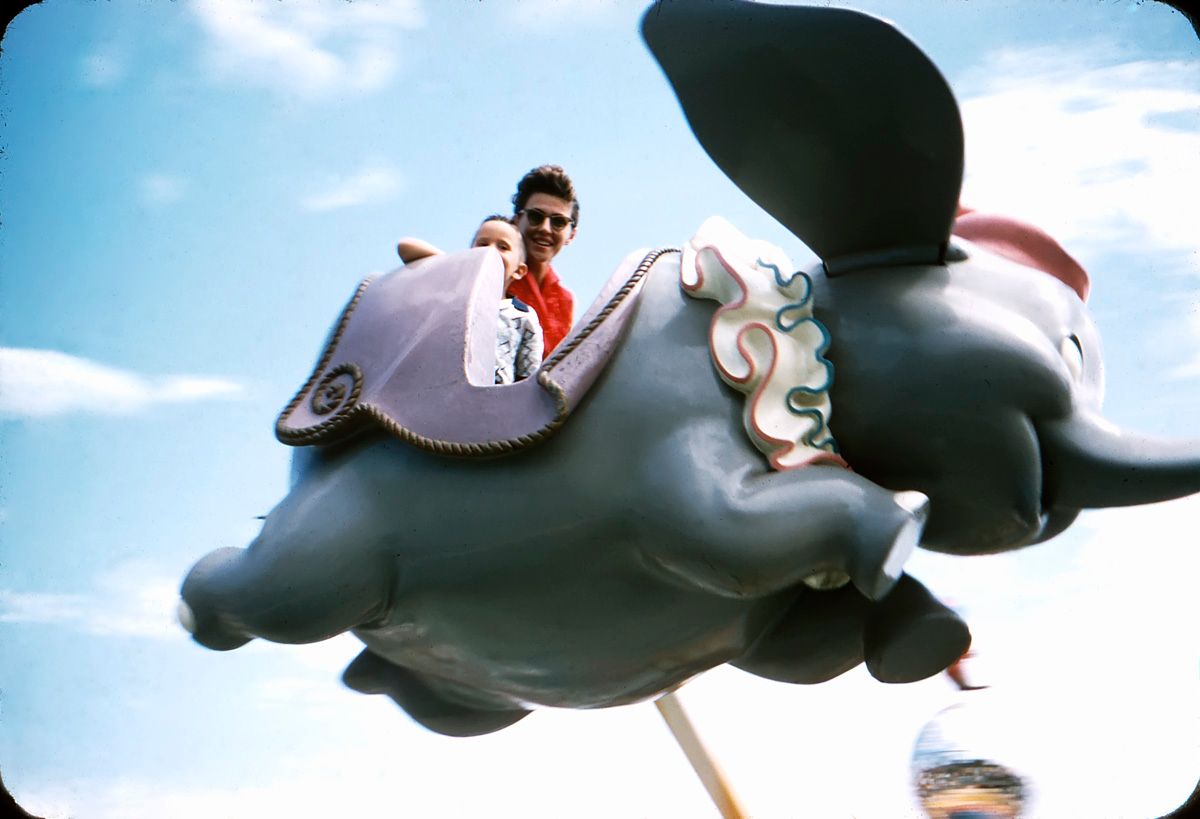 ... safe and sound back on terra firma.