Here are a few more images from Maduordam! For those of you who have missed the previous Madurodam posts (or just weren't paying attention): "Madurodam is a miniature city located in Scheveningen, The Hague. It is a model of a Dutch town on a 1:25 scale, composed of typical Dutch buildings and landmarks, as are found at various locations in the country."
I'll bet that small children especially loved the feeling of being giants in a lilliputian land. You can really see the level of detail here. The little girl is contemplating putting her money into the machine, which would apparently make the tiny carts on the oval track go 'round and 'round.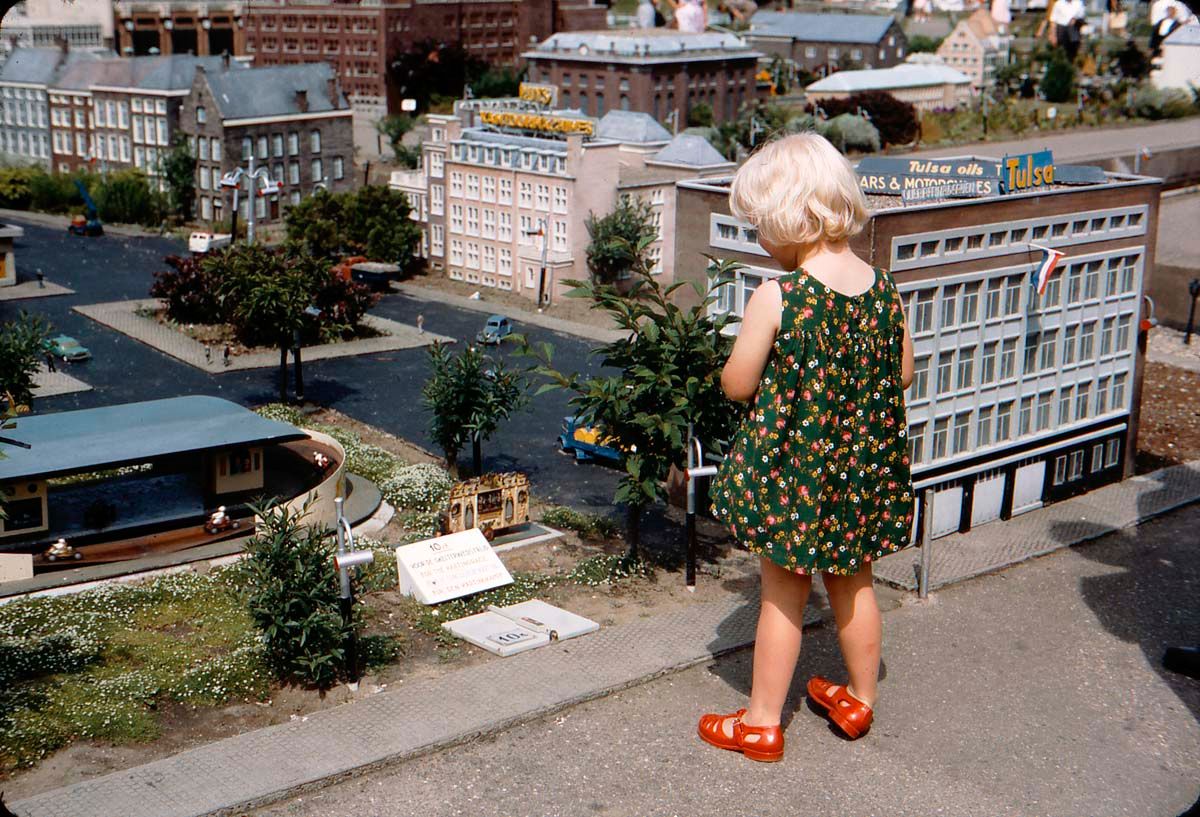 I would have been hunkered down just like that kid, the better to pretend that I was riding that itty-bitty carousel.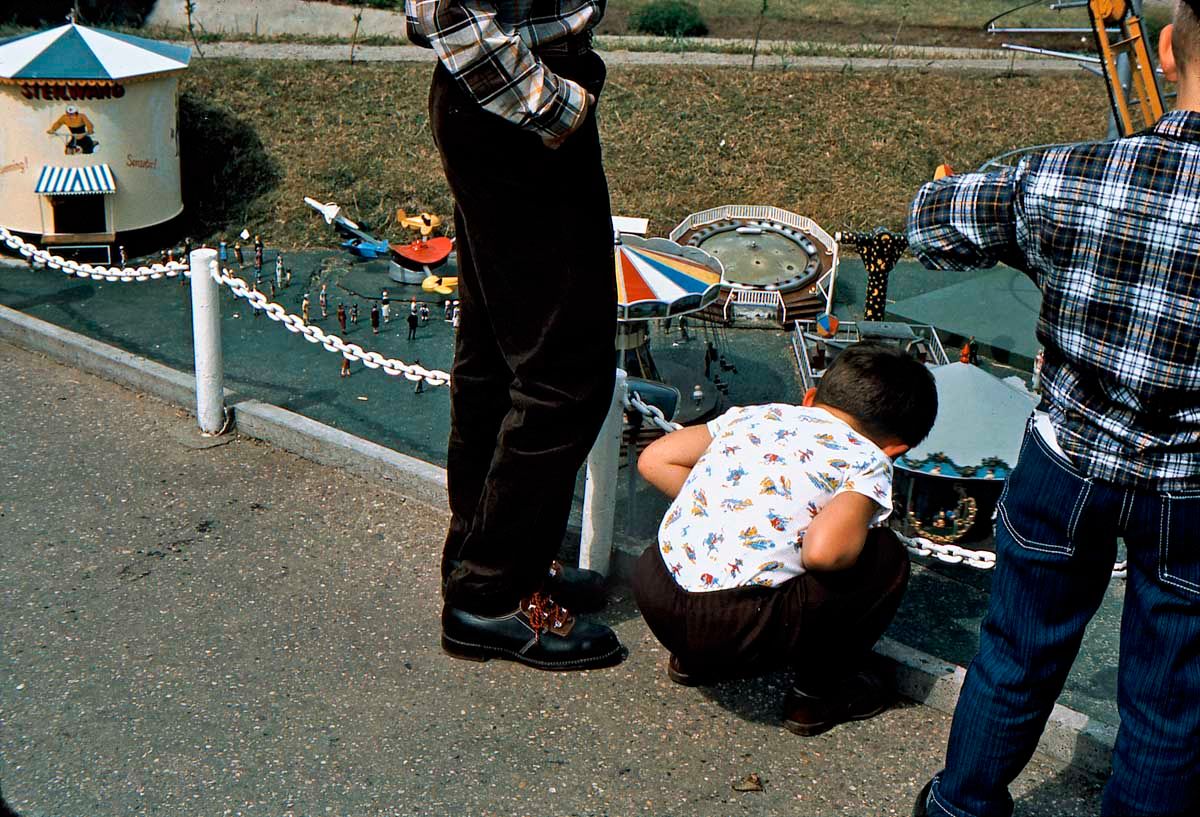 This is the place to be if you need a miniscule refrigerator, washing machine, oven, or maybe some pots and pans. Notice the "cobblestone" sidewalks.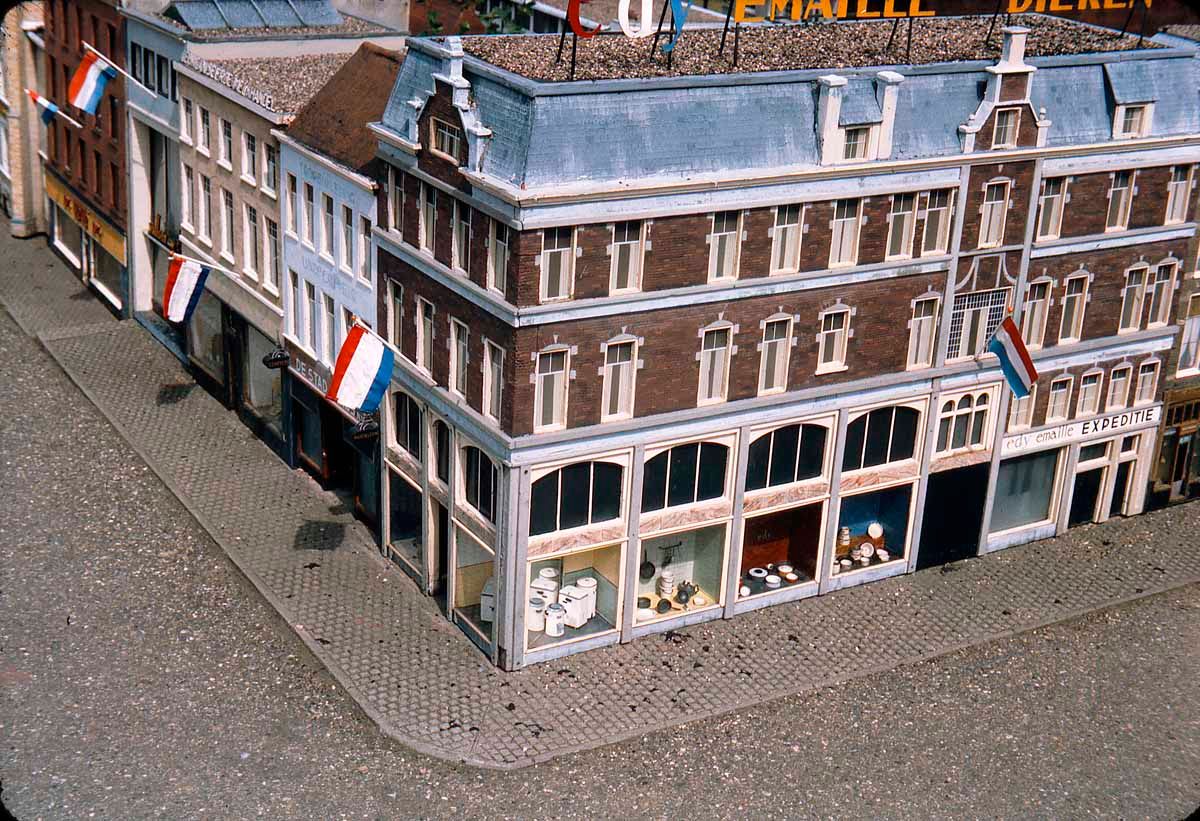 And finally (for this lot), a bus is parked near the train tracks, with fine dark blue passenger train rumbling by. In the distance, an exciting (ha ha) fútbol game is in progress.