Here is the final installment of photos from New York's Freedomland, circa 1962.

This park's aerial tramway was known as the Tucson Mining Company Ore Buckets; by 1962 they had been painted in cheerful "Lifesaver" colors, but they were originally a rusty red. (See another old image here).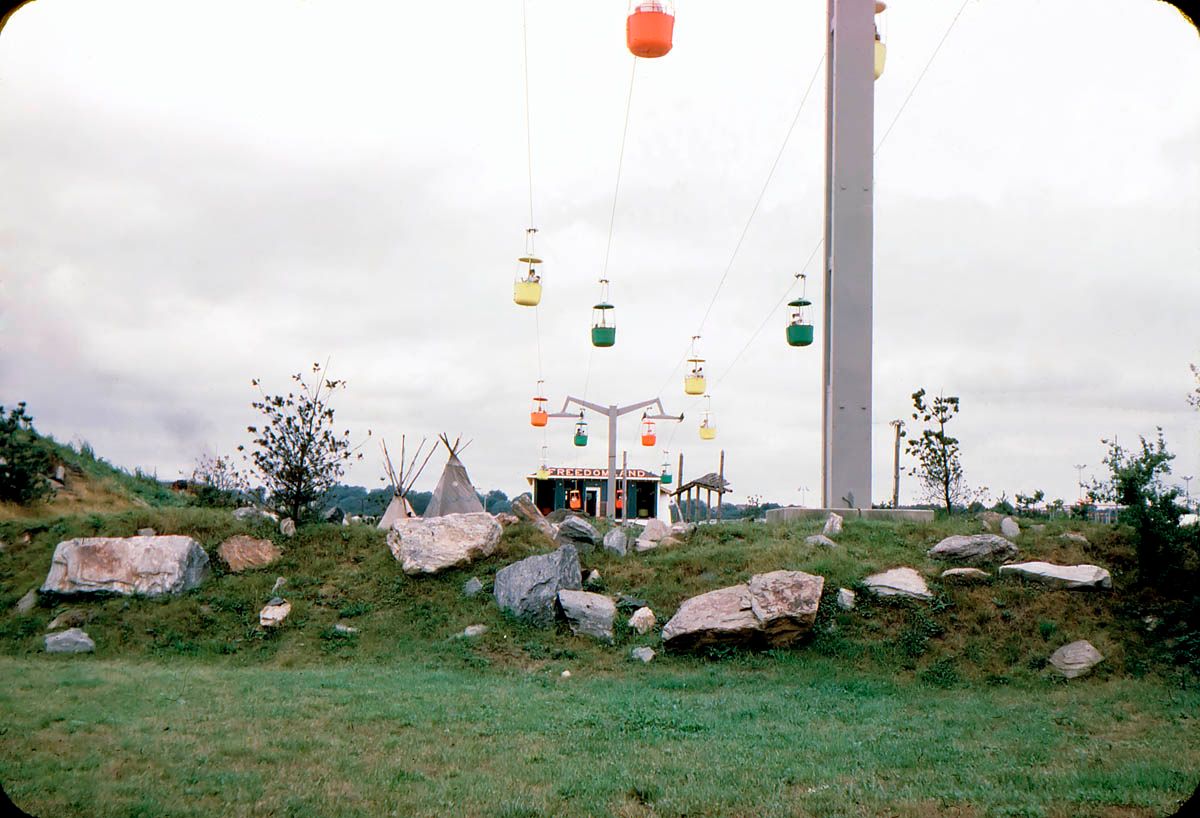 Gliding on the ridge of that hill is Danny the Dragon, a trackless sort of train ride (I've been told that the vehicle followed some sort of magnetic cable that was underground, but don't really know). It looks great! There is still a working Danny the Dragon ride at Happy Hollow in San Jose (only that dragon is green)... I was lucky enough to experience it when my niece and nephew were tiny tots.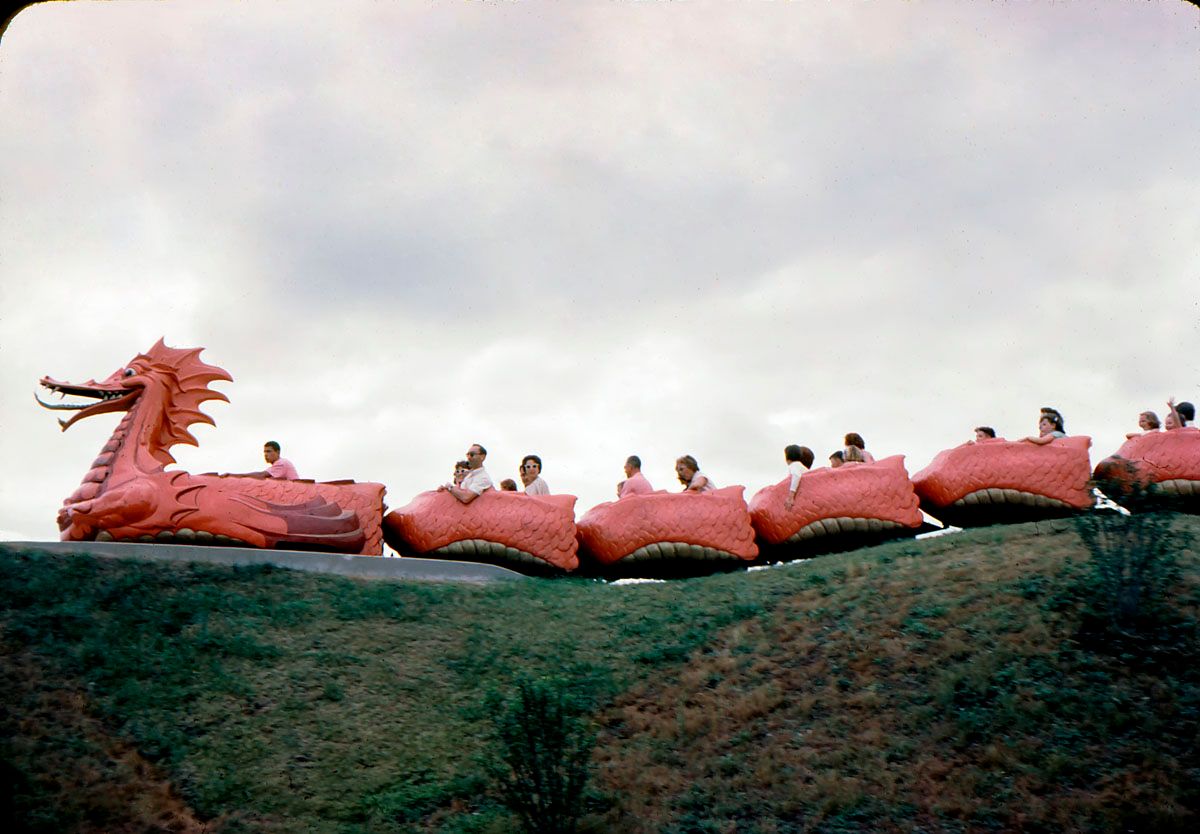 This is not the most exciting picture, but I find it interesting anyway! Look at that crude landscaping; nothing like you would have seen at Disneyland by 1962. Perhaps the harsh New York winters kept the trees and other plants from flourishing. I wonder what that kid is doing... fishing? He's holding a line that appears to be dangling in a small pond. Any guesses?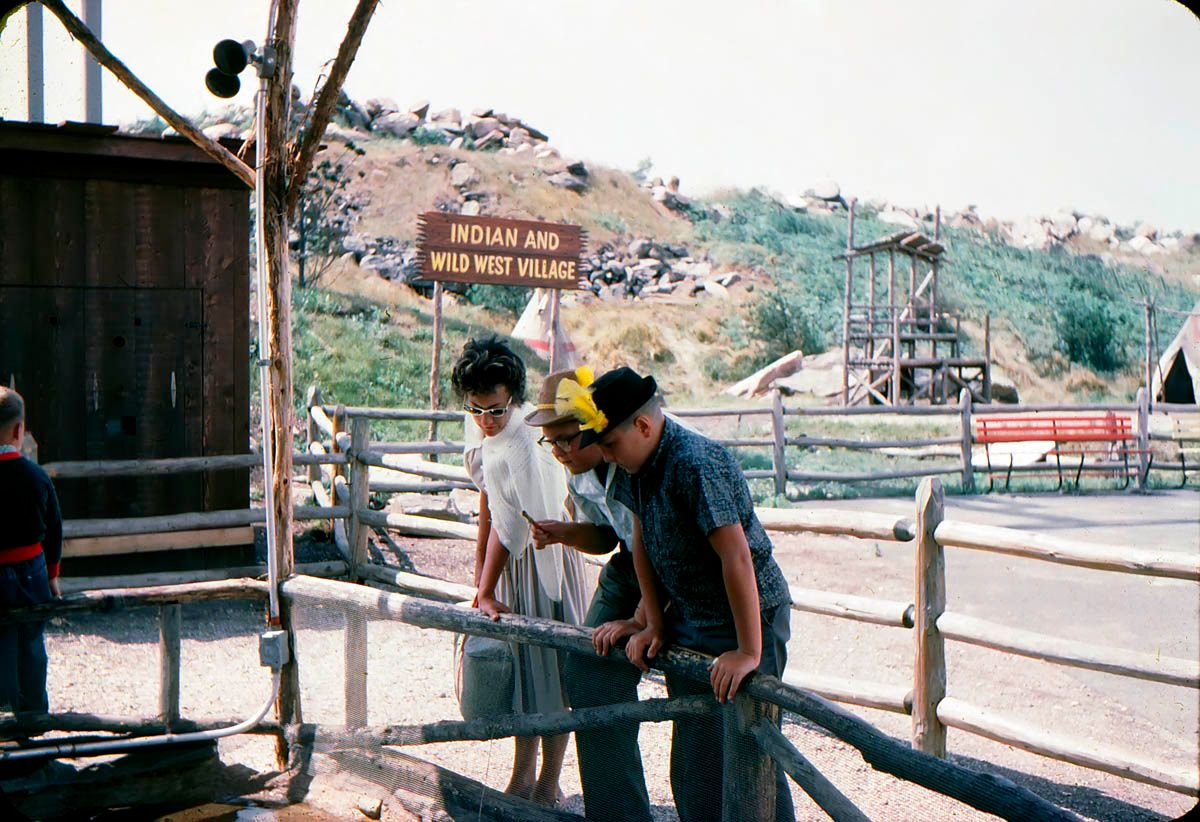 This one is for the ladies!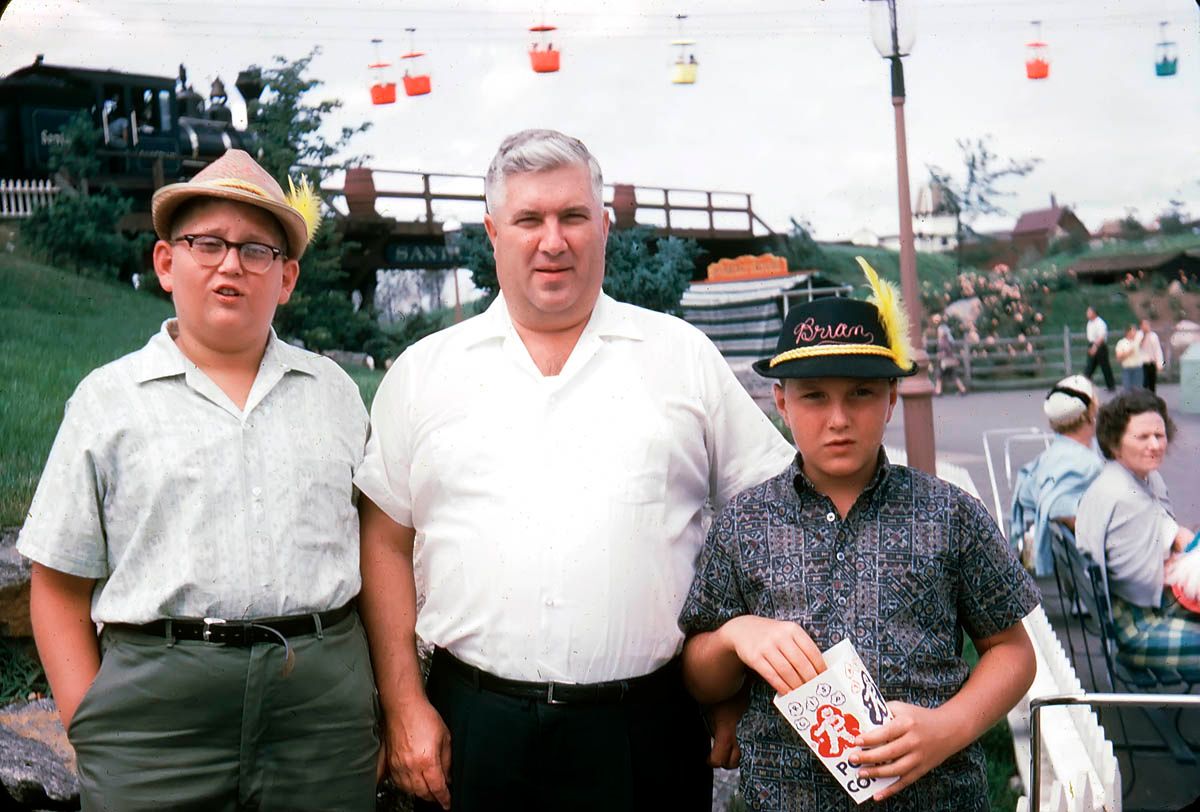 We'll see more of these hunks in a few future posts... but not at Freedomland.