I never get tired of photos of the old Monsanto Plastic Home of the Future. In fact, every time I see a good picture of the artificial abode, it makes me wish I could live in it (the house, not the picture!). It's so full of mid-century coolness! I'd fill it up with furniture from the Herman Miller catalog, and barbecue big ol' steaks while wearing a "Kiss the Cook" apron and have cocktail parties and smell of Hai Karate aftershave and watch reruns of The Avengers and Ernie Kovacs and listen to Les Baxter albums on my hi-fi.
In this first image, the house is looking a bit forlorn because the landscaping hasn't quite had time to fill out. An old fellow sits nearby, amazed that he's made it to the Spage Age. It almost looks like the house is glancing to the left. Sometimes it talks to me, too. Can't you hear it?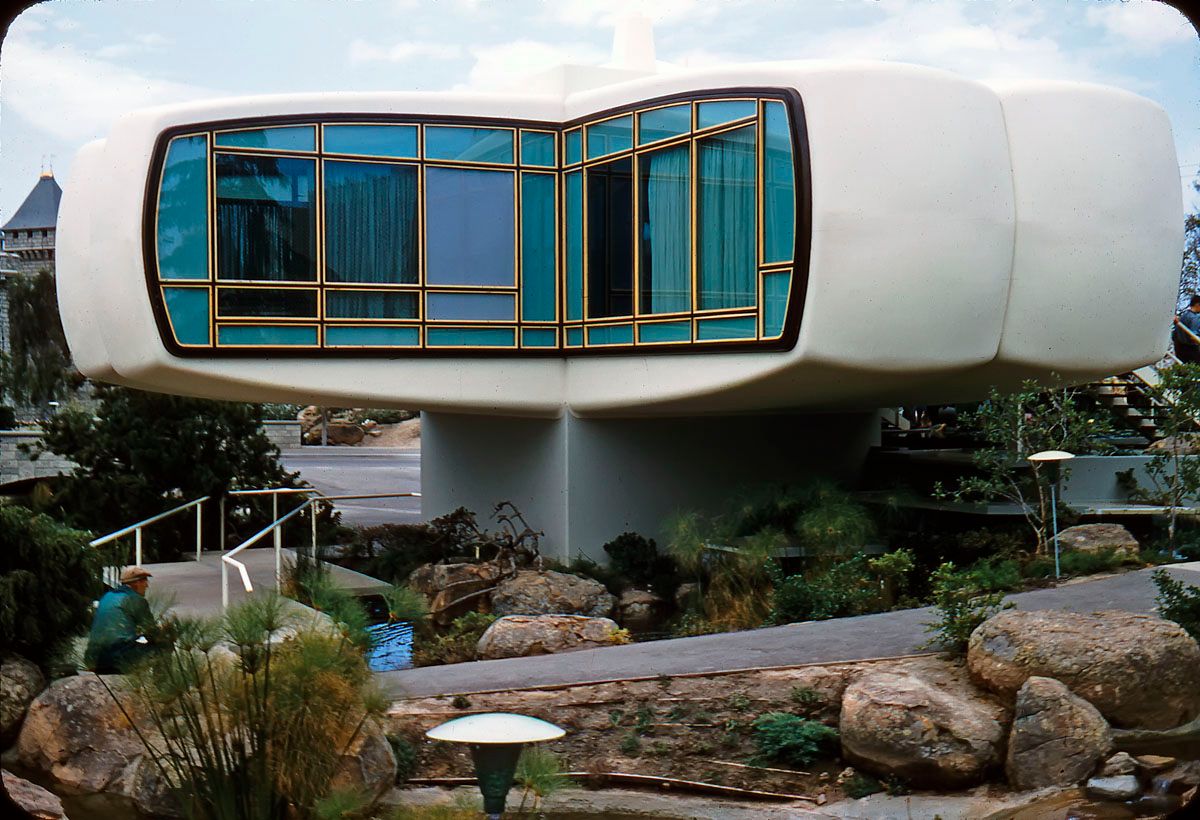 A second view shows us one of the "wings" head on; a kid in a Keppy Kap (made from real Keppys, not fake ones like today) is not so interested in the modern wonders inside. But he's only eight, what the hell does he know! The
big TV
inside got his attention, though - just imagine how great it would be to watch cartoons on that thing.