Today I have an arbitrary selection of images from the 1964 New York World's Fair.

The AMF Monorail couldn't compete with Disneyland's sleek version for sheer sexiness. It follows the more conventional arrangement, with the trains hanging from the rail rather than astride it. Nevertheless, it was still pretty cool, and I know I would have wanted to take a ride or two in order to enjoy the elevated views it provided!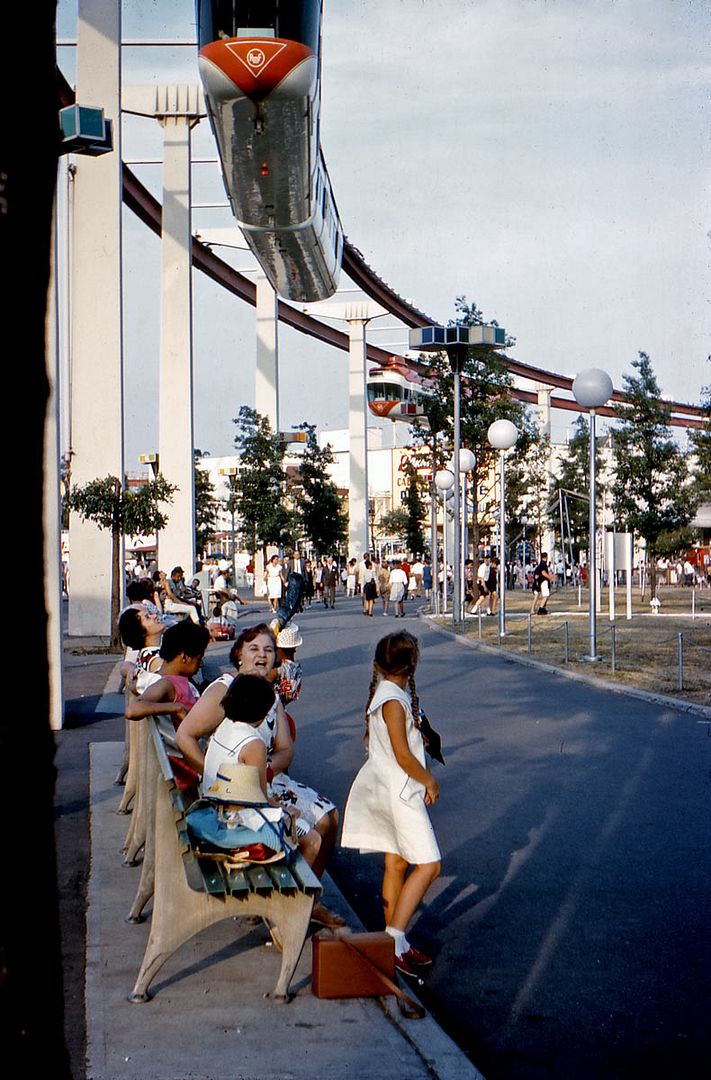 There maybe have been some folks who remembered the 1958 Brussels World's Fair with fondness, and this Belgian village might have brought back some warm memories. Unfortunately there was no Atomium, but you could buy a big paper cup full of delicous, freshly-boiled brussel sprouts.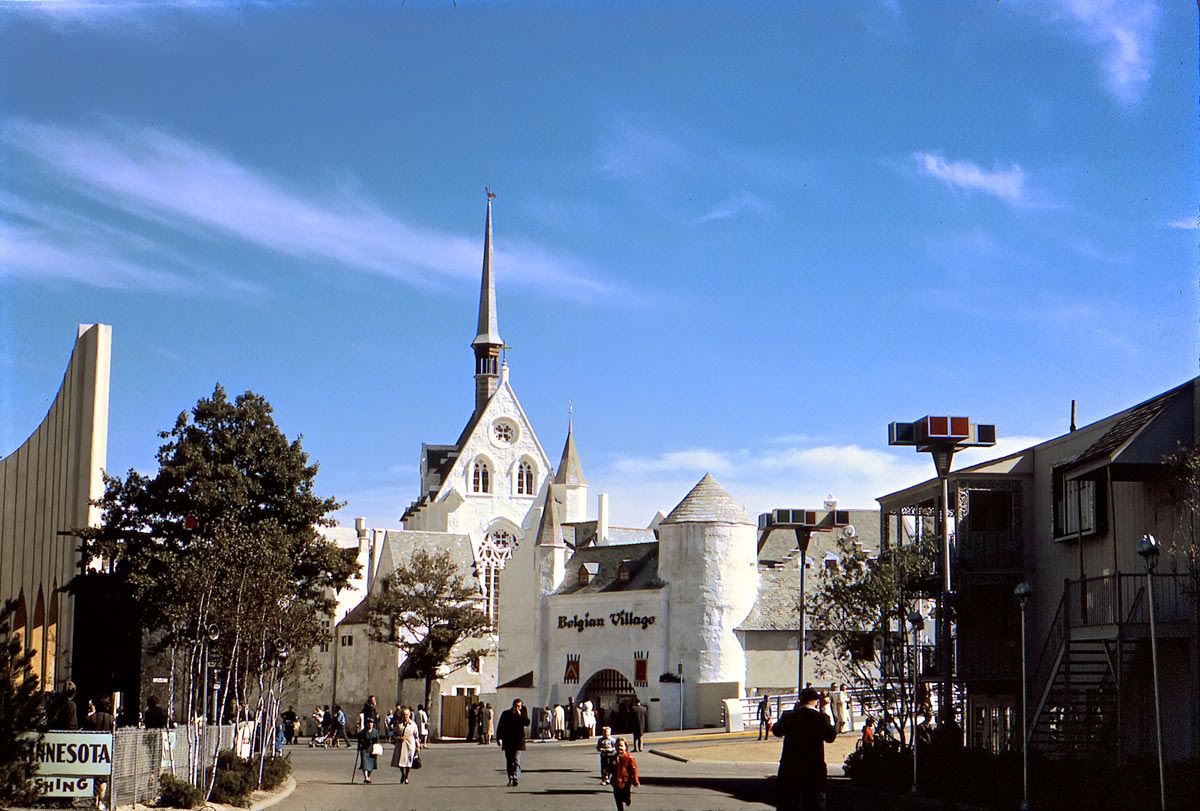 This is an unusual photo of the fair's "Bourbon Street" area, where you could catch all manner of musical acts. The center building even had some saucy ladies enticing you to join them over at Danceland. The architecture is amazing... If only Disneyland's "New Orleans Square" had managed to look this spectacular!!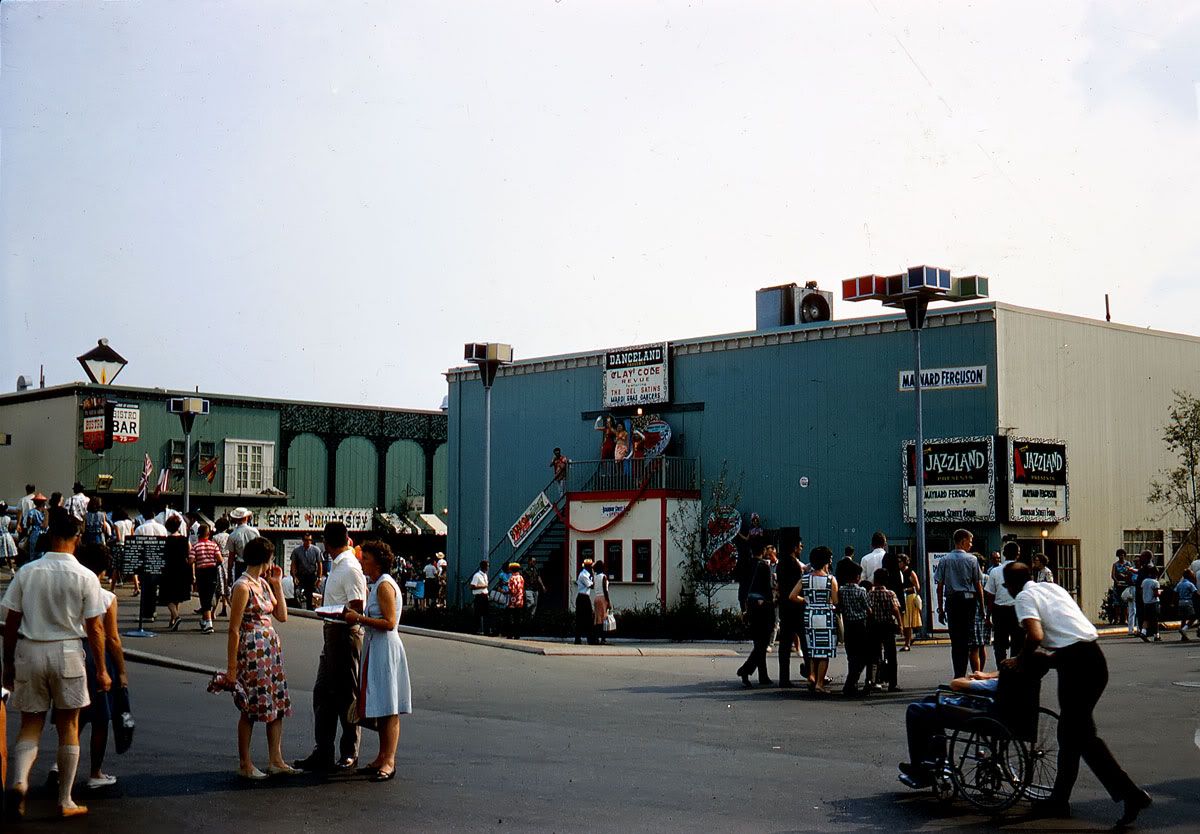 I love this shot of an enthusiastic visitor, wearing his souvenir porkpie hat and gazing happily at... something. Probably the Bell System building seen here. He's got his camera for taking still photos, and that other case looks like it might hold a movie camera. In the background is the beautiful G.E. "Progressland" building (always a long line for that one), and the Tower of Light is just to the right of that. The Fountain of the Planets is in the middle of a performance, too.