Here are three photos, selected by rabid monkeys for your viewing enjoyment.

Here's a nice picture of Sleeping Beauty Castle from 1963. It's a busy summer day, and the Surrey is making the rounds with a full load.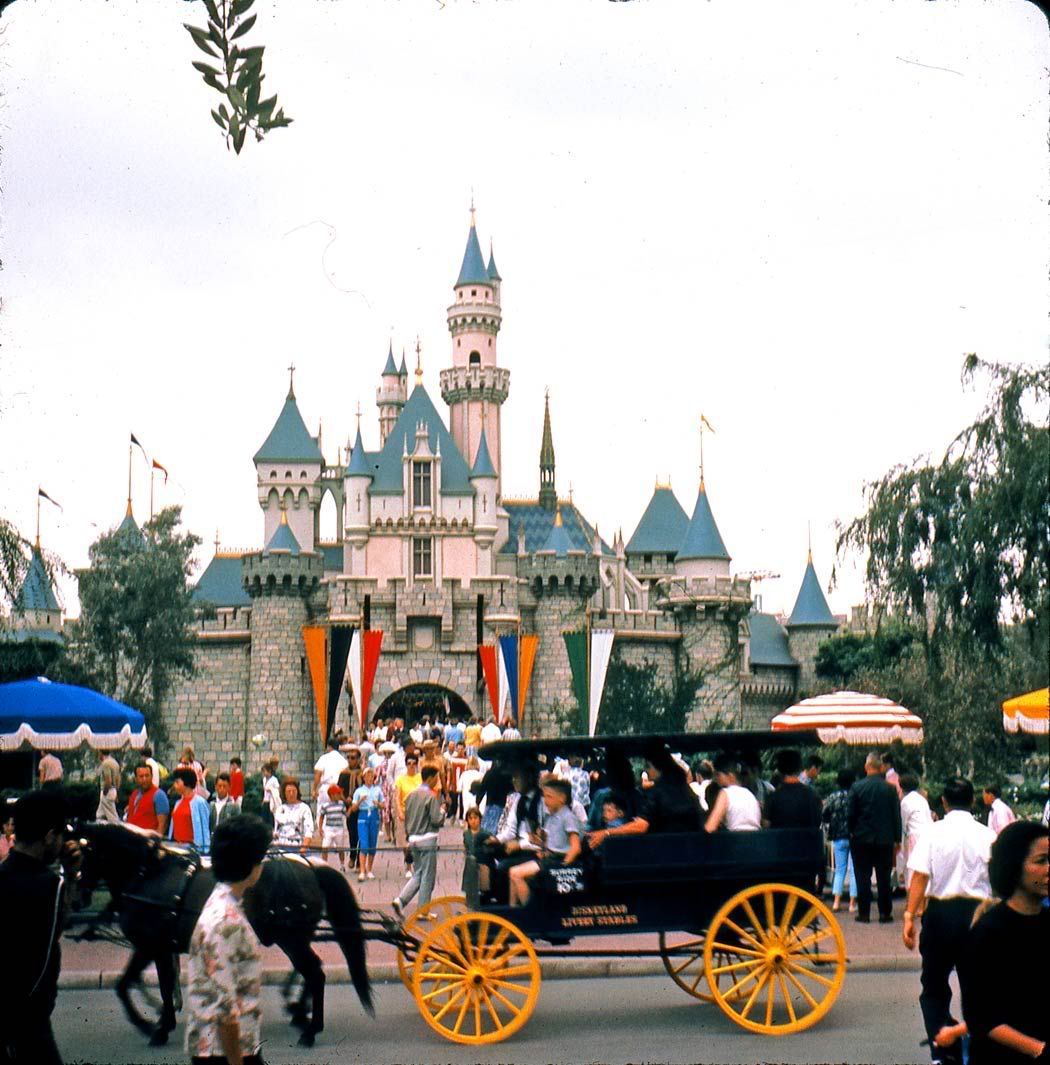 Some people love to go to Disneyland and... not ride any rides! Yes, it's true. They like to wander up Main Street and peruse the shops. Then they'll buy a box of popcorn, and stroll along the shore of the Rivers of America, where they'll find a bench. Then they'll sit and just enjoy the sound of the Mark Twain's whistle, the music coming from somewhere in Frontierland, and observe the happy families rushing to their favorite attractions. Then they will strap on their jet packs and fly home.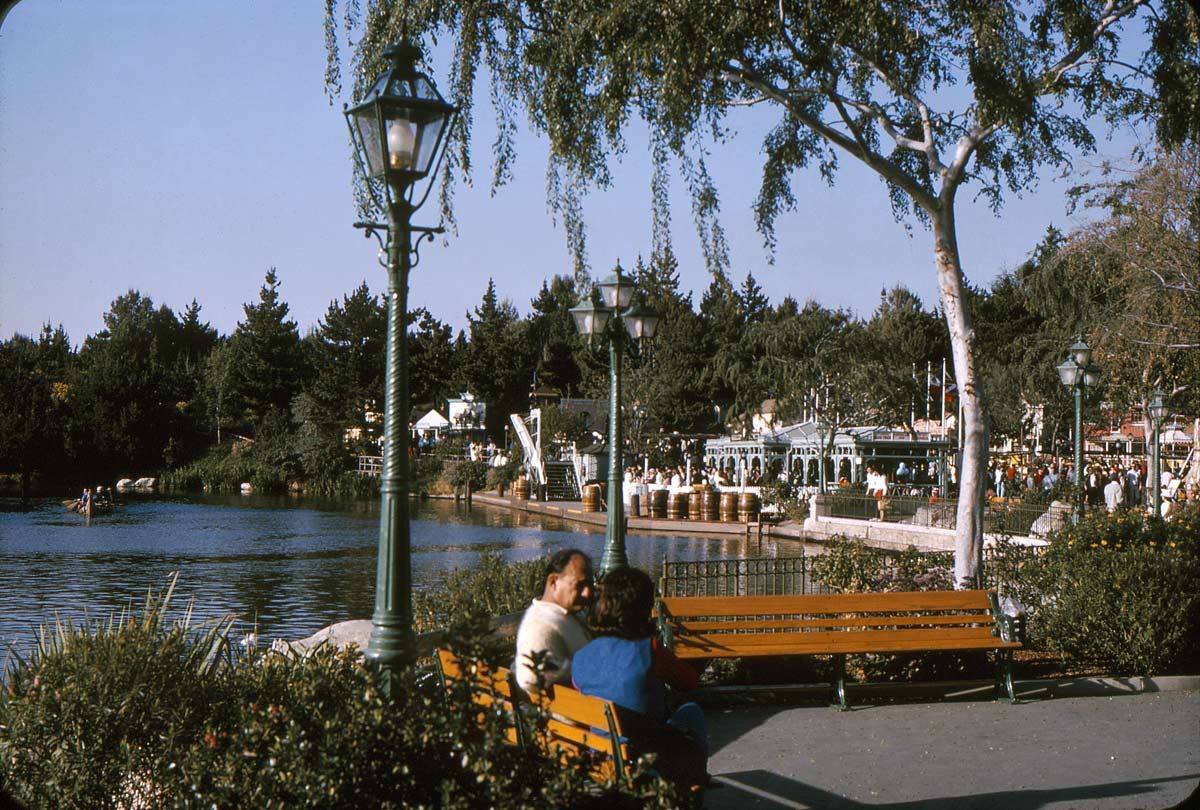 The Living Desert looks pretty inviting in this photo. There are plenty of cacti, desert wildflowers, manzanitas, joshua trees, and other flora. Must have been a recent rain! The watering hole has attracted a flock of antelope, and I think I even see a jackelope. But it might just be the heat.