It's time for a little break from Disneyland! There were lots of other fun things to do in Southern California, and here are three of them.

This photo is from a slide that was labeled "Bob Barker". That certainly could be him holding the microphone. I have no idea what he's doing at Marineland, but I'm guessing it might have something to do with the TV game show, "Truth or Consequences", which made Bob a household name (before "The Price is Right" made him even MORE of a household name). Bob is about to push that other gentleman into the water, where he will be eaten by rare flying Manta Sharks.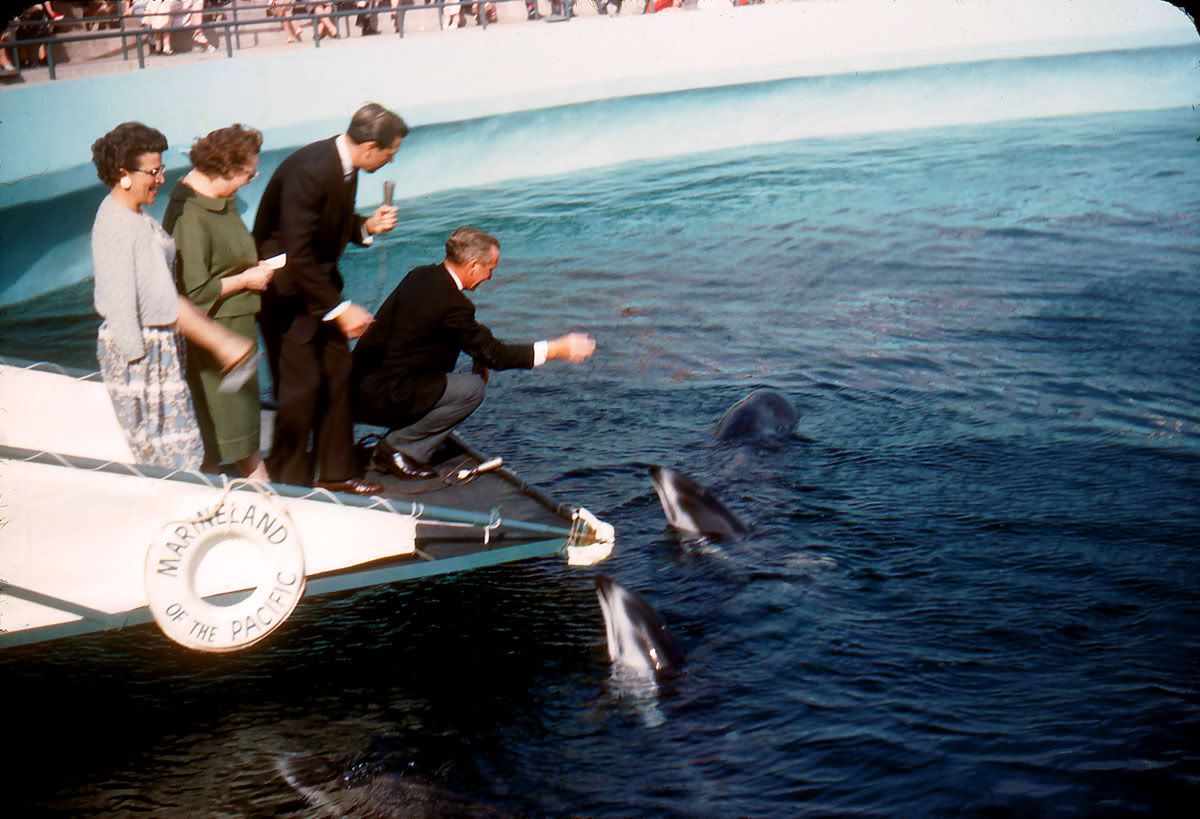 For many people, the Christmas holiday season is long enough. But there are those among us who crave that yuletide experience all year long. Let's all go to Santa's Village! If I am reading that calendar/clock correctly, it is August, and it was probably a real treat to escape the city heat and head on over to Lake Arrowhead, where there were pine trees and hopefully cooler air. The mushrooms grew very large up there, as you can see. And Saint Nick himself looks like he could use a break.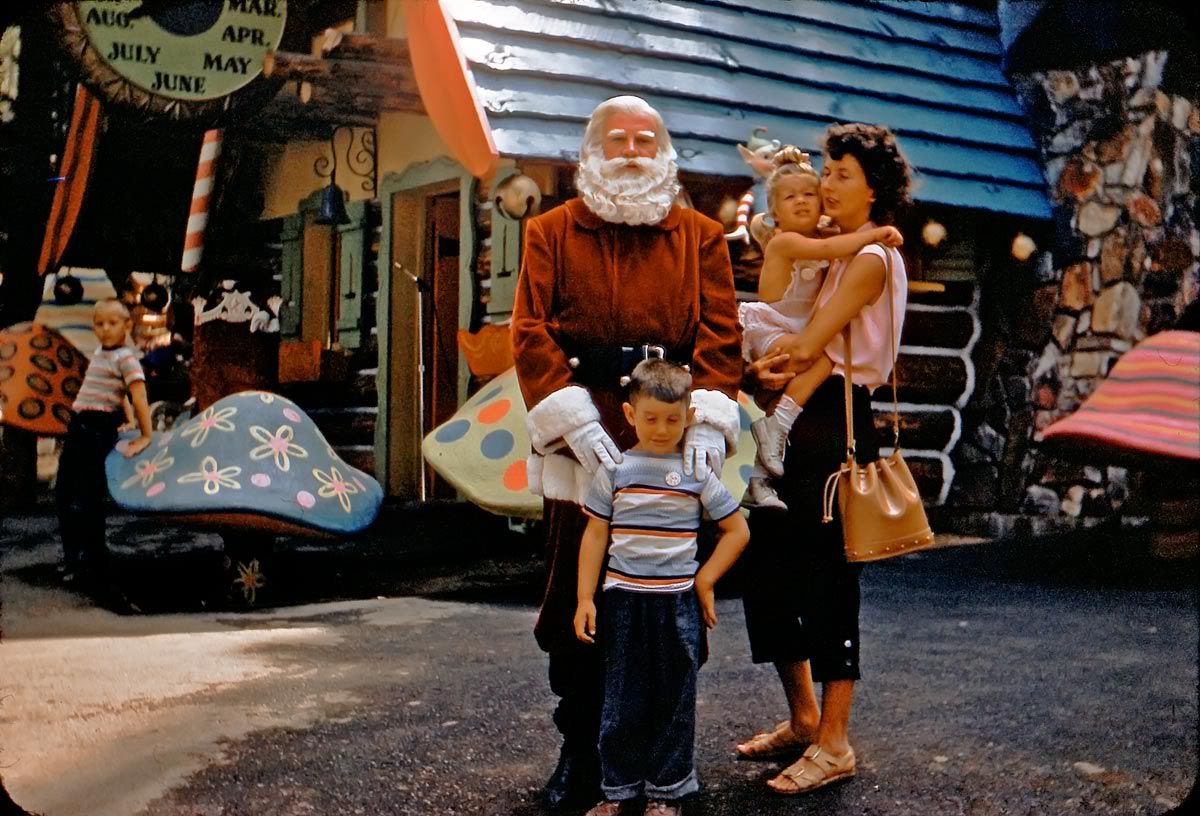 Here's a random shot from the Universal Studios backlot, circa 1971. You can see the PT-73 from the TV show "McHale's Navy" (1962-1966), which starred Ernest Borgnine and Tim Conway. By 1971, the PT boat was on dry land, and from the looks of things, starting to fall apart. According to Wikipedia, "PT-73 was later sold to the mayor of Hawthorne, California, and was converted to a sport fishing boat. It was later destroyed when it broke loose of its mooring near Santa Barbara and washed up on the beach during a storm." So now you know.