Today I'm proud to present the second installment of photos from the collection of Mike Guerena! We covered most of the Disneyland stuff yesterday, and today we've got...

... Pacific Ocean Park! That's "POP" to all us cool cats. Any photos from POP are scarce, so it was extra fun to see these images. He describes this one as "Me and Ging on the Octopus". Ging was a family friend. Judging by their expressions, I'm not sure either one of them is enjoying themselves! The Octopus was a fairly standard amusement park ride that was given an undersea theme. They had a similar ride at Magic Mountain early on called "Billy the Squid".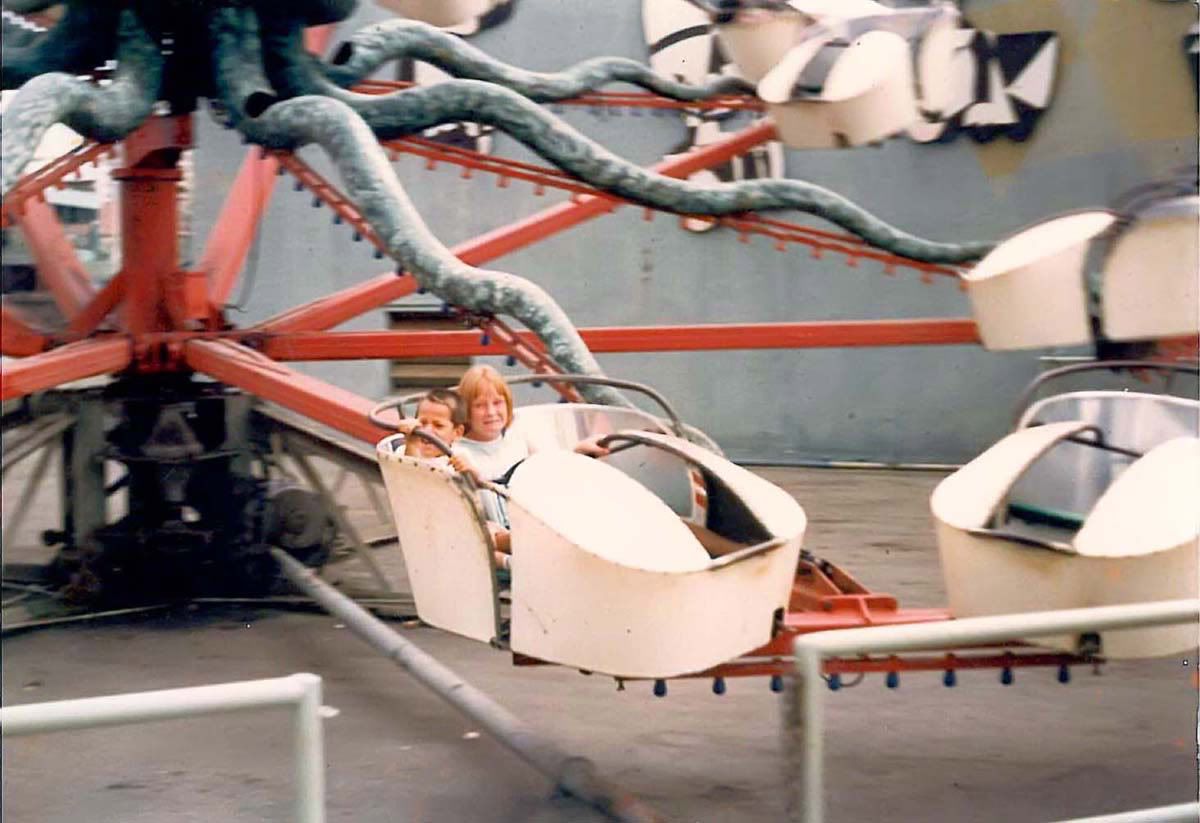 I love this photo! It certainly reflects the popularity of the Beatles at the time (though I have no dates for these pictures). In this case the "Beetles" have their poses taken directly from a famous early Beatles publicity photo. It's hard to tell, but it even looks like the names on the figures are "Paul, Ringo, George, John". I'll never forget watching Jay Leno doing his "Jaywalking" segment at Universal City Walk, and he showed a photo of the Beatles to a 20-something woman who had NO idea who they were!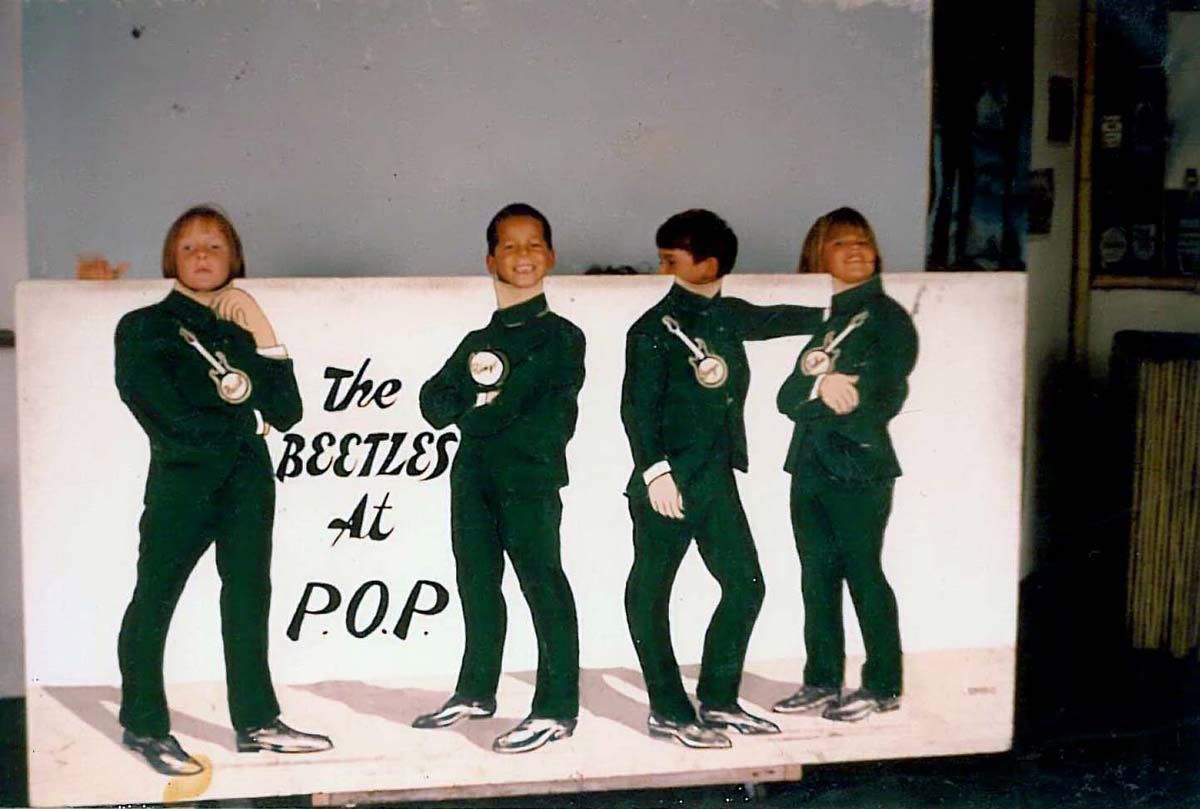 Time for some monkey business at Knott's Berry Farm! You know how I love those monkeys. It's fun to see the expressions on the people, ranging from amusement to nervousness to puzzlement. That monkey kind of freaks me out!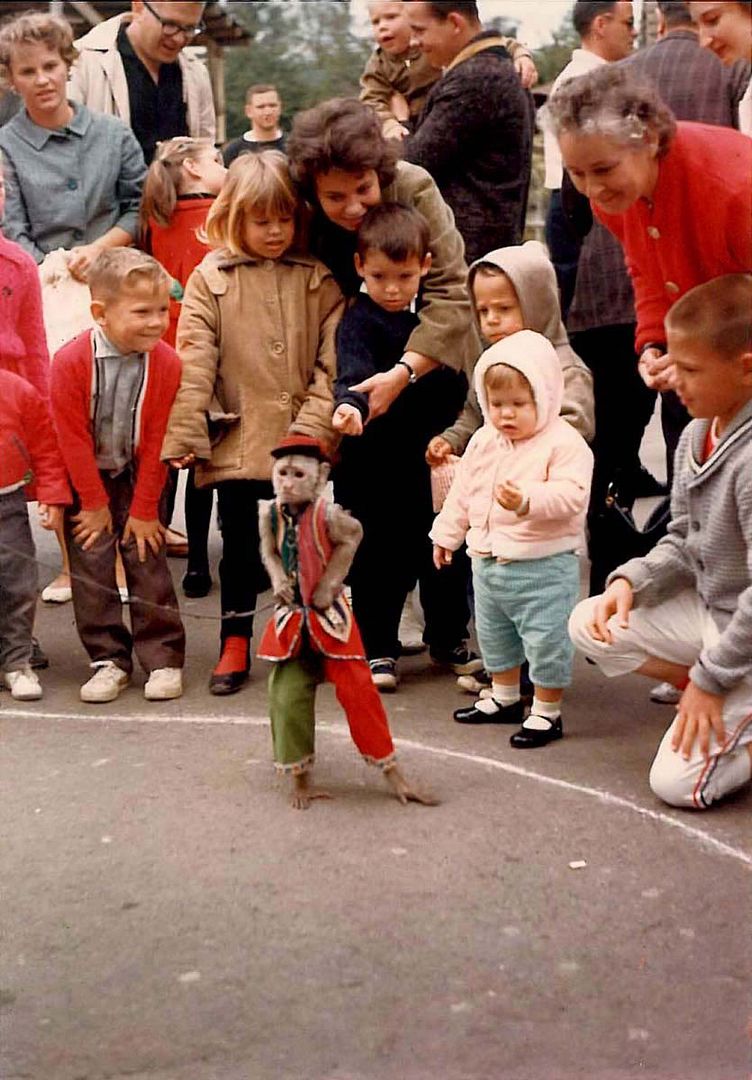 Here's a damaged-but-still-cool photo from Knott's, and the old Gold Dust Twins photo spot (see it in color here). That's Mike's mom as one of the twins!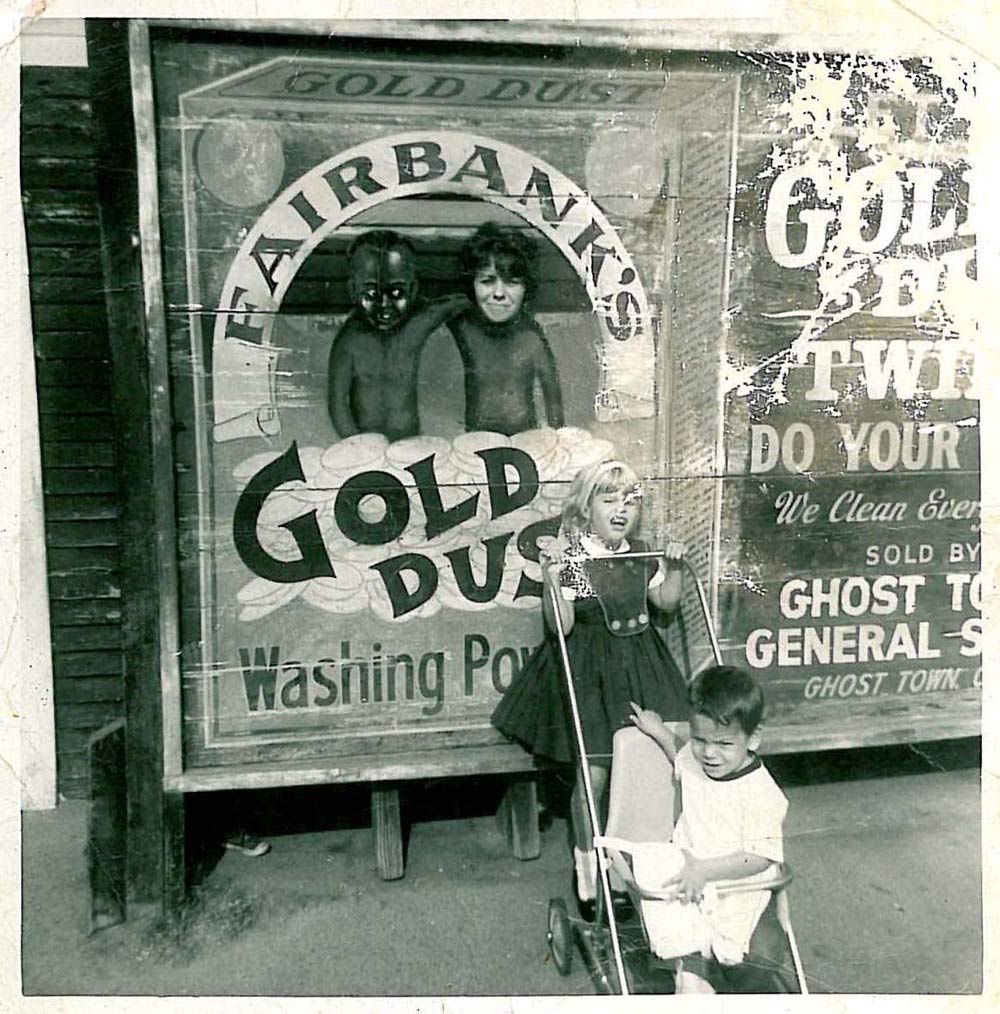 Here's another one from Knott's, I believe that this is near the place you would pan for gold.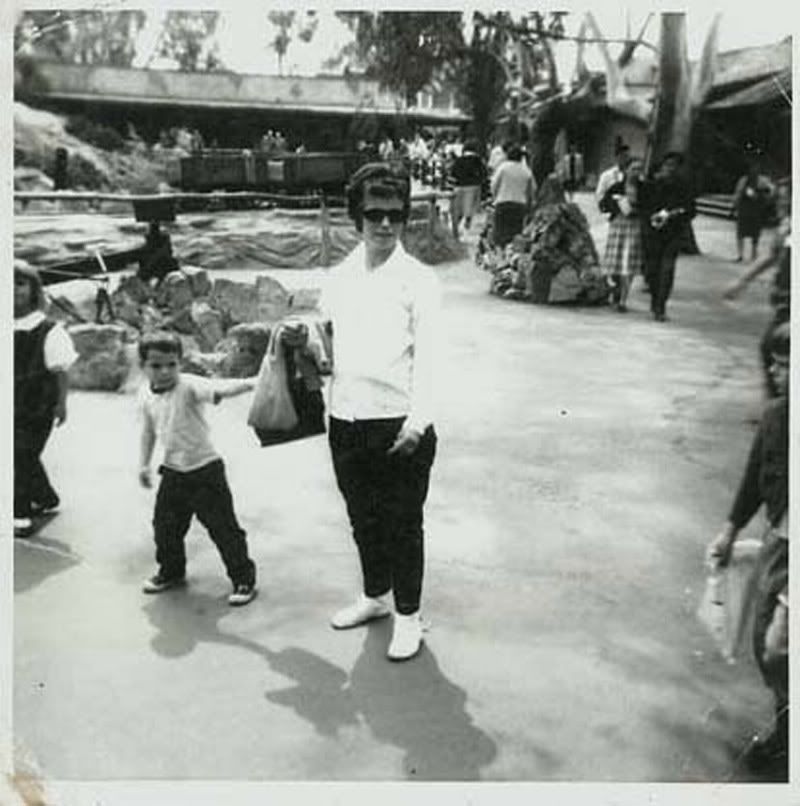 And finally, here's one last shot of Mike, glowing white-hot in front of Skull Rock. Where are his shoes? The skull ate 'em of course. I think that Mike was looking at the Pirate Ship and thinking that it would be pretty cool to go aboard.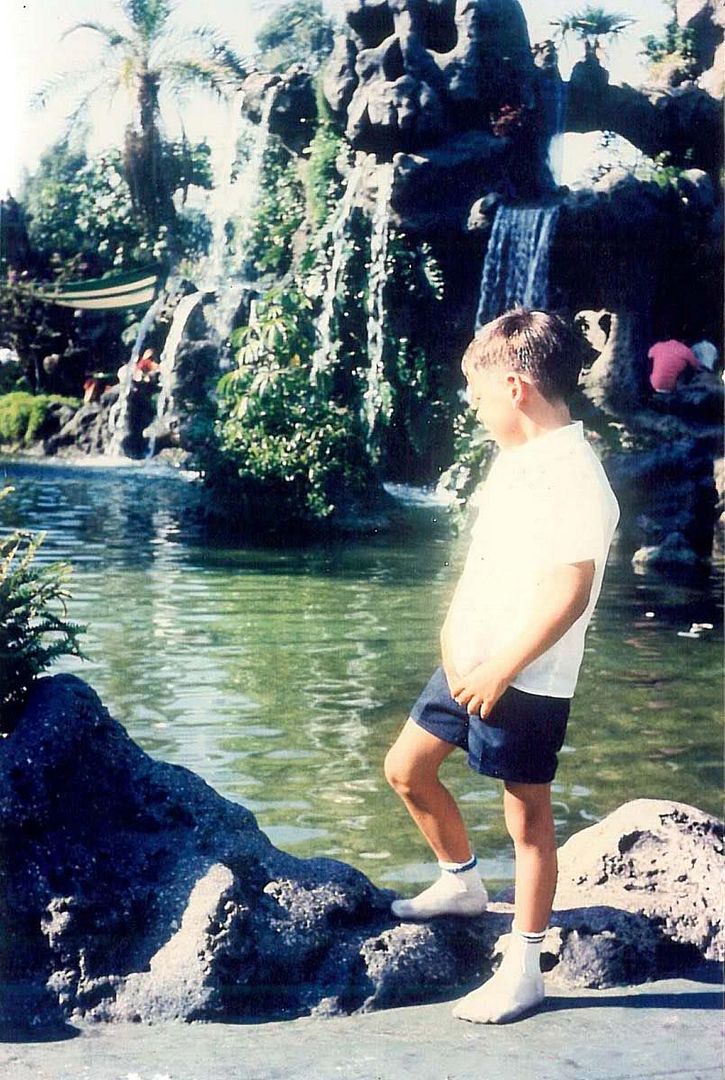 Once again I would like to say a special THANKS to Mike Guerena for generously sharing these fun family photos! I'm sure they bring back lots of great memories for him - - and for the rest of us as well.