For some reason, the three photos for today look especially gray and cheerless. It was overcast to be sure, but I am guessing that gnomes had something to do with it too.

OK, this first picture isn't too bad, in fact it's actually quite nice. Pretty, pretty choo-choo! It's all nice and clean and shiny, unlike my car.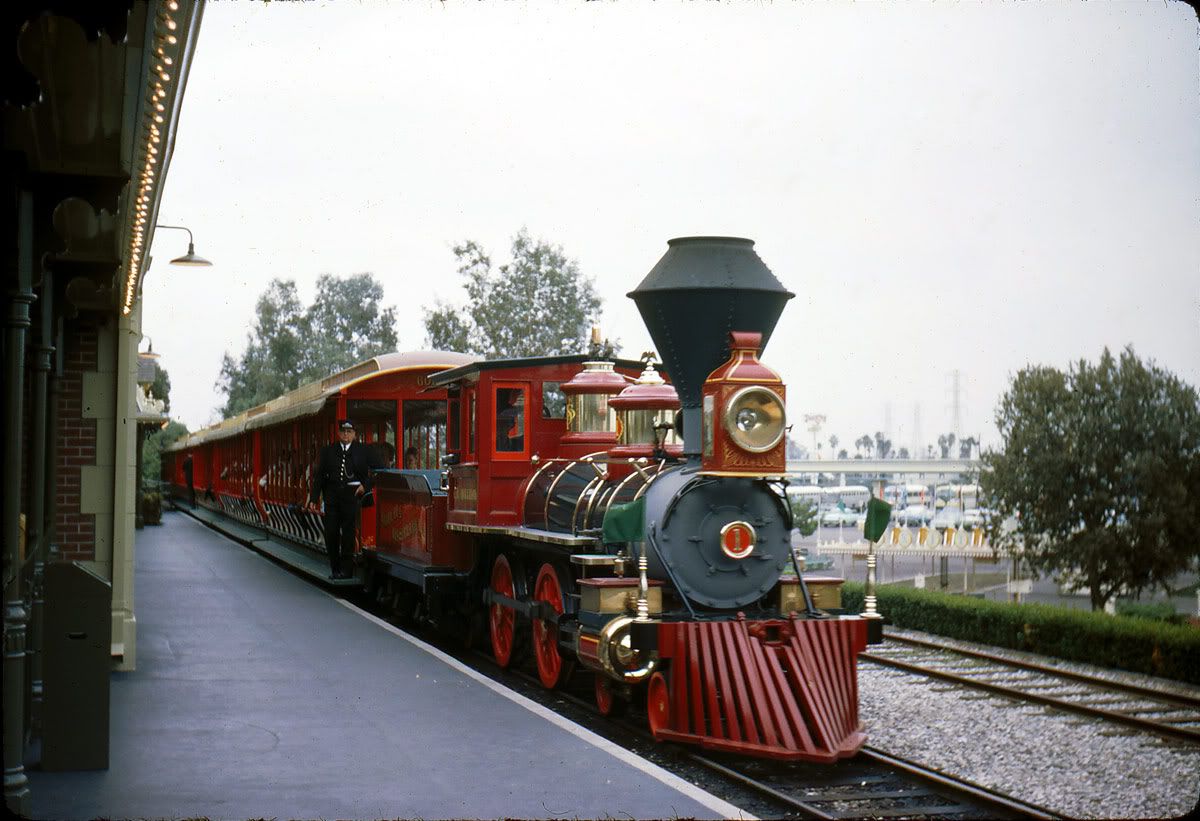 So gloomy... maybe it's going to snow! But at least you have the sunshine-yellow Mine Train making its way around Cascade Peak.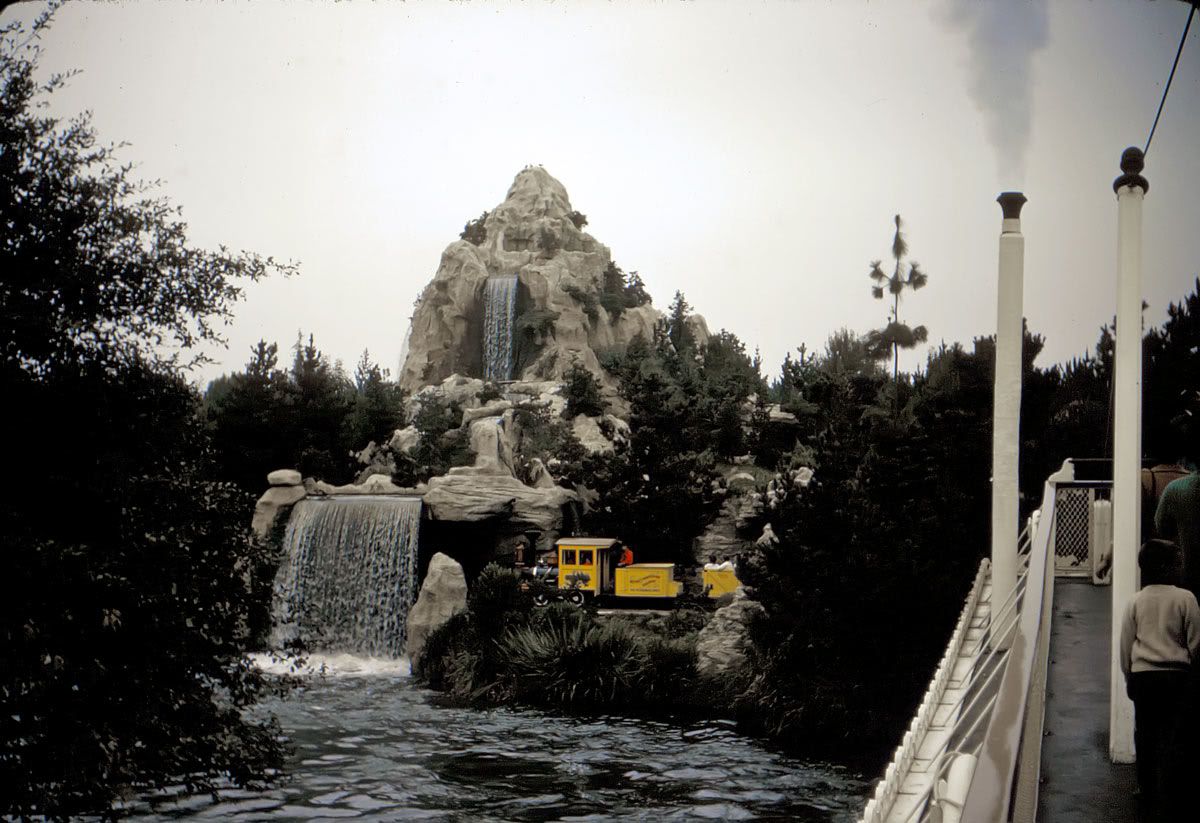 And now for the gloomiest of all, this murky photo of the Living Desert, as if the camera was aiming through smoked glass. What up wit dat?