Nothing says "the world of tomorrow" quite like an old-fashioned marching band! This is especially amusing, because nowadays bands float rather than march, wearing anti-gravity suits. They are just about to march past the Art Corner (I think), maybe they will pick up a "Sleeping Beauty" cel for you if you are really nice.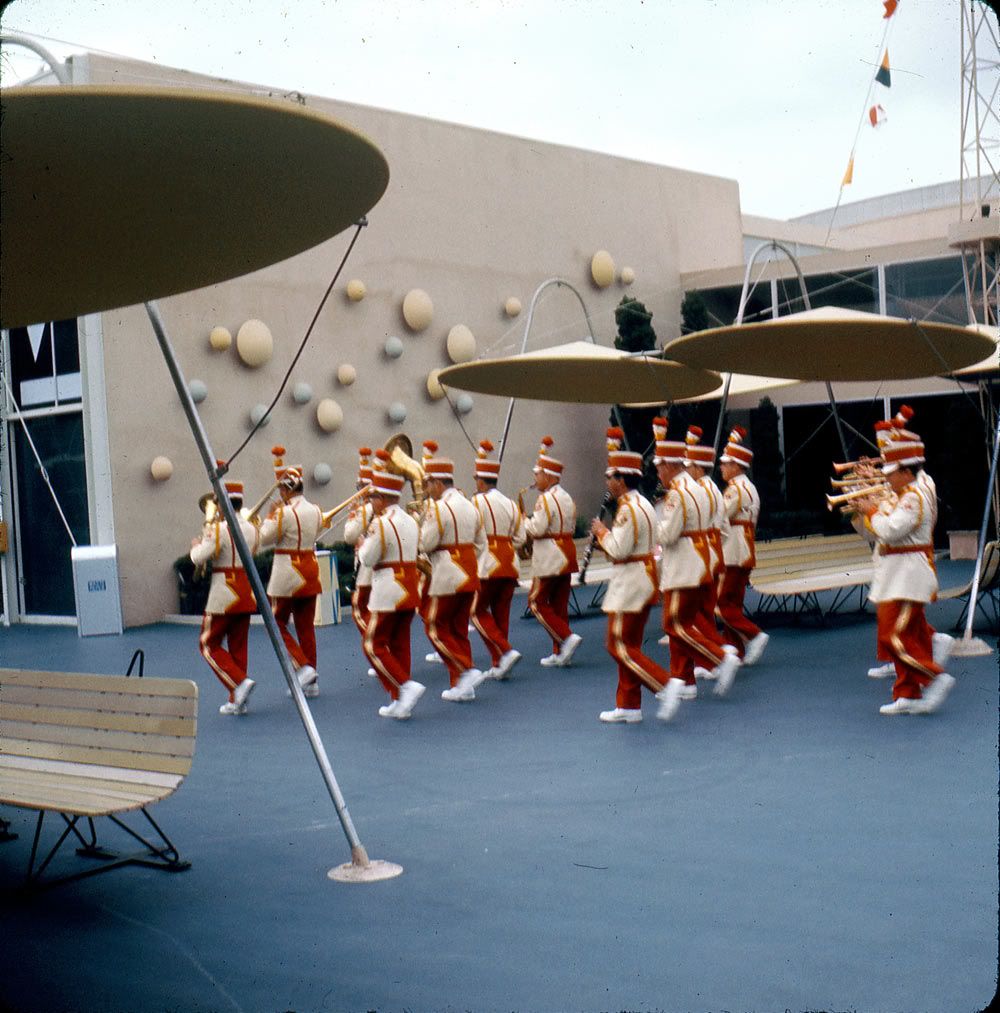 Gee, from way up here in my Skyway bucket, the people down below look like ants. Ants riding in giant caterpillars. Or maybe I've been shrinkified!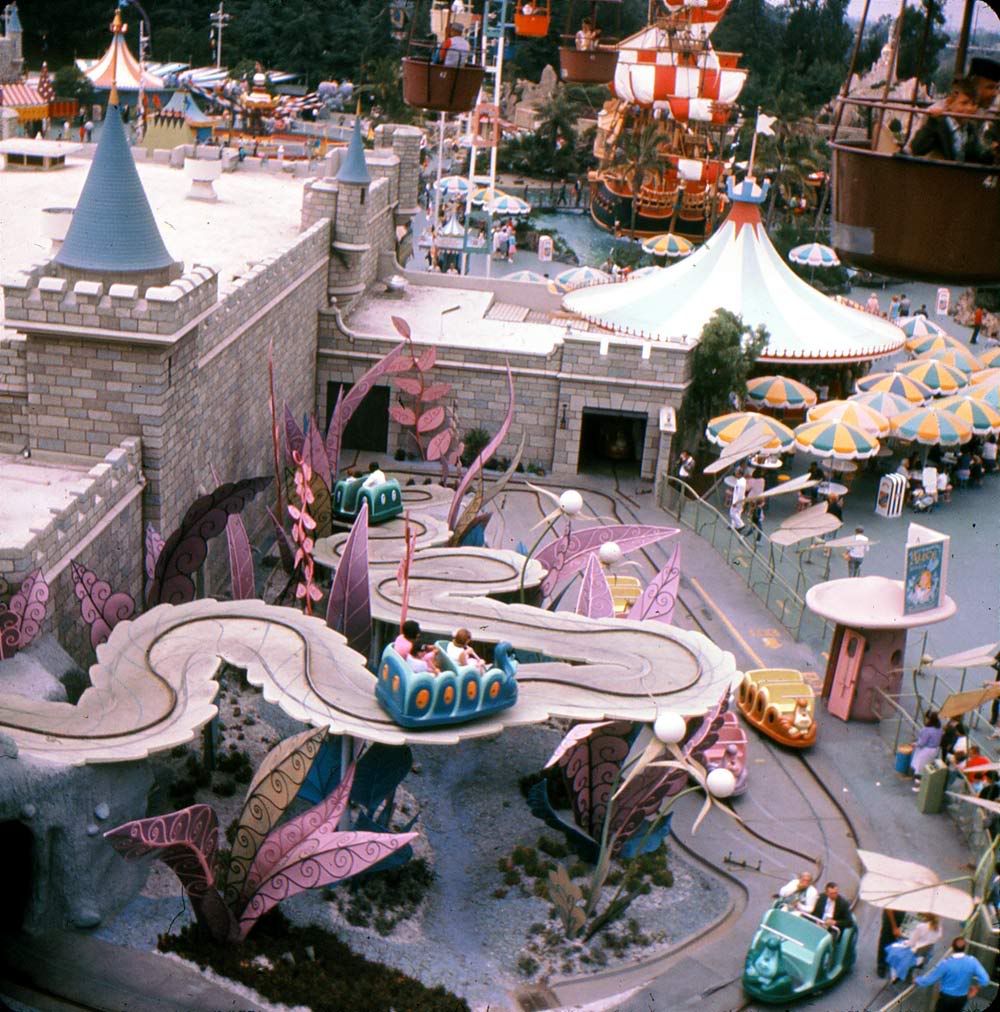 I labeled this one "Hills Bros.", but have no idea if it was really taken over at the Coffee Garden or not. Any suggestions? Maybe it's not even in Disneyland. All I know is that there are lots of older ladies, and that's good enough for me.