Howdy folks! I'm back from the Big Apple, and sassier than ever! I had a great time... the fine people of New York were about as nice as could be. It was cold alright, but nothing I couldn't handle. Highlight: The American Museum of Natural History.

Anyway, thanks to everyone for the nice comments that were left during my absence, I do appreciate it!

But I digress! As you can see from the title of this post, it's "Freedomland Friday". I know what you're thinking, but let's face it, "Freedomland Monday" just doesn't sound as good. Here are a few photos of that short-lived park.

Elsie the Cow has been a celebrity for many years as a Mascot and spokescow for Borden dairy products. She seemed to be especially well-loved in New York, gaining legions of fans during her appearance at the 1939 World's Fair. When Freedomland came along, they built a special boudoir for Elsie and her calves.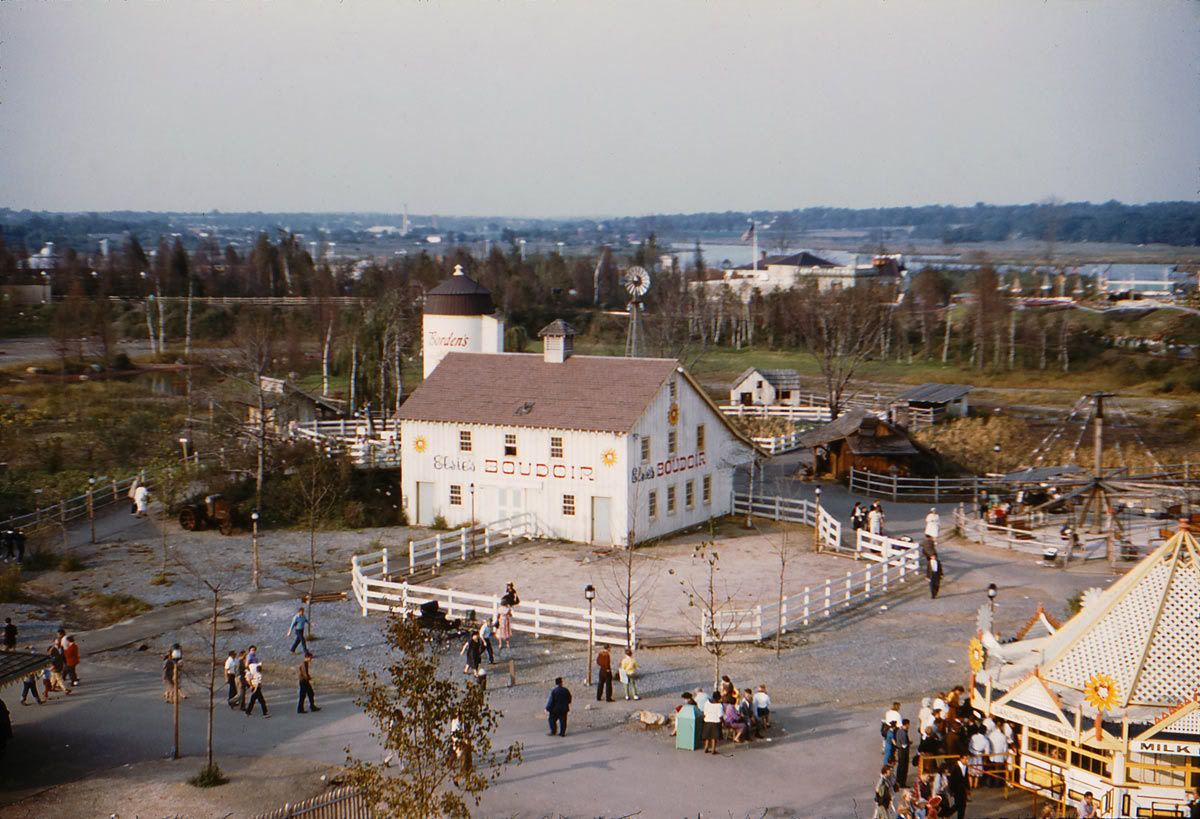 Just for yucks I thought I'd simulate the "tilt-shift" effect. You know, when you alter a photo so that it looks like it was actually a picture of a miniature. Anyway, I think that the results were pretty decent for my first attempt. It's completely useless, but fun.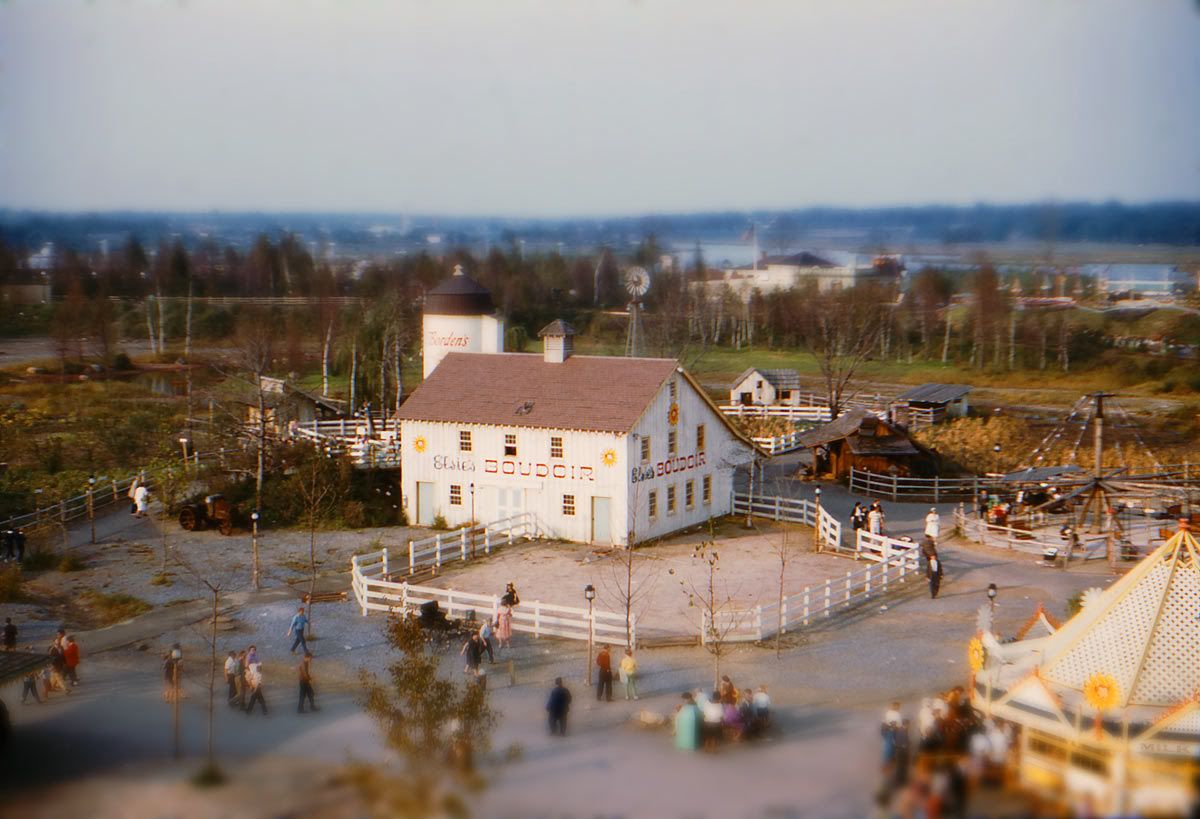 And now let's visit the section of Freedomland known as "Little Old New York". Guests got a taste of their own bestest city the way it was when it was a mere tadpole. Authentic in every detail, down to the horse poop. Actually, this looks somehow rather sterile and phony-baloney... does it need more plants? Is it too clean? Maybe the buildings look too much like movie sets.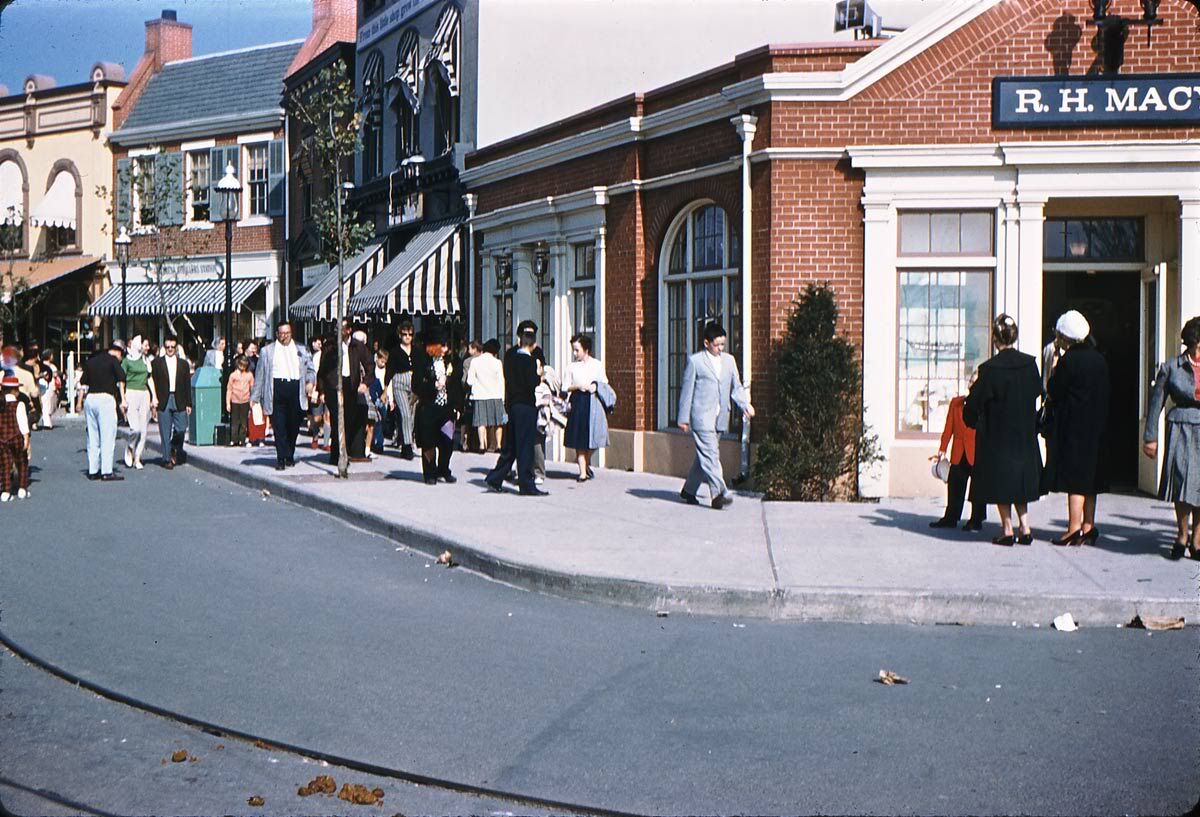 Right near Casa Loco, it appears that there was a "picture spot" where you could climb aboard a mule and have your picture taken. There was a pack mule ride, but something tells me that this isn't it! Anyway, that pretty mom is helping junior aboard, while sis gives the mule a hug. It's not a pony, but it will do!