Continuing yesterday's visit to the 70's, let's take a look at some scenes from June 1970.

Tigger and Eeyore and holding court in Fantasyland, they know that it's the little people who made them what they are. That particular little person in the brown corduroy coat is just a little bit nervous to be near such a big star. "Excuse me, Mr. Tigger? MR. TIGGER??". Unfortunately for him, Tigger often explodes into a white-hot supernova of rage when he is touched.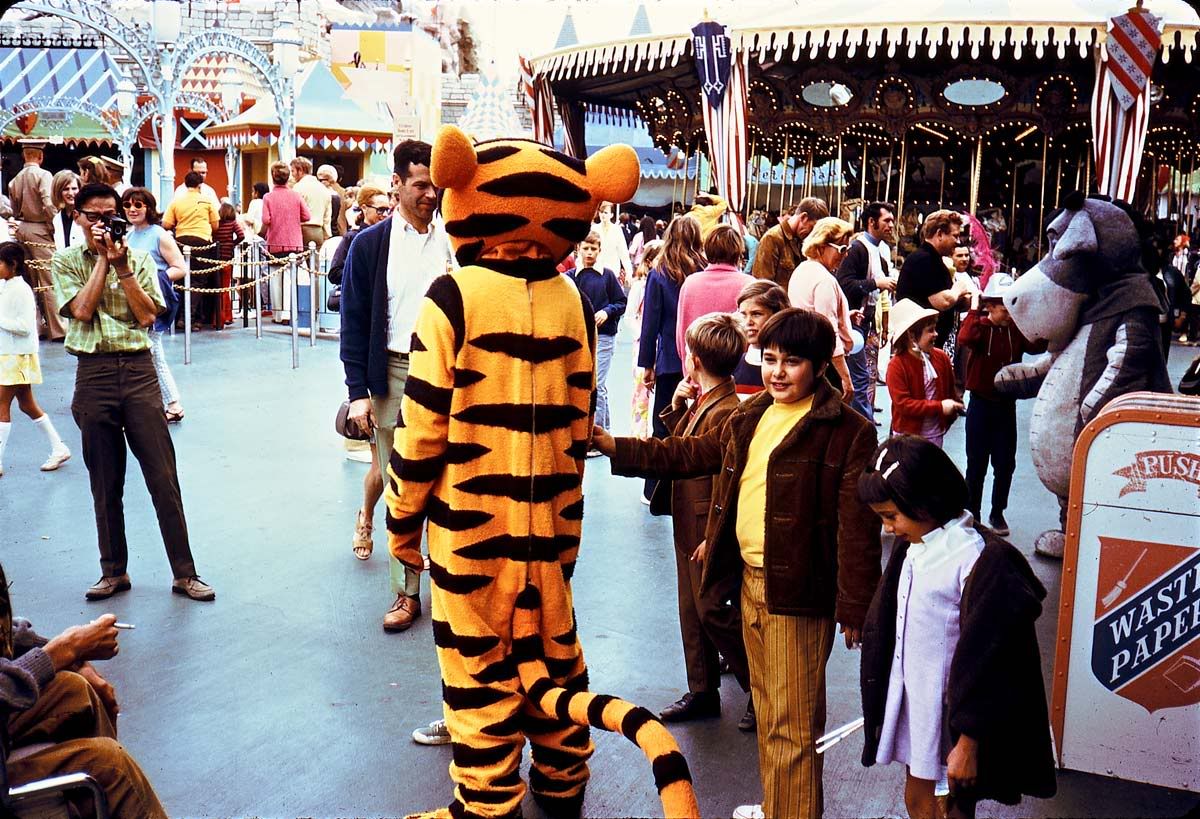 Those crazy teacups... I can't help but wonder what other ride concepts from "Alice in Wonderland" were considered (if any?). I don't recall seeing those fancy light posts and arches in earlier photos, when were they added? The cups are nearly ready to start spinning... and spinning... and - - urp!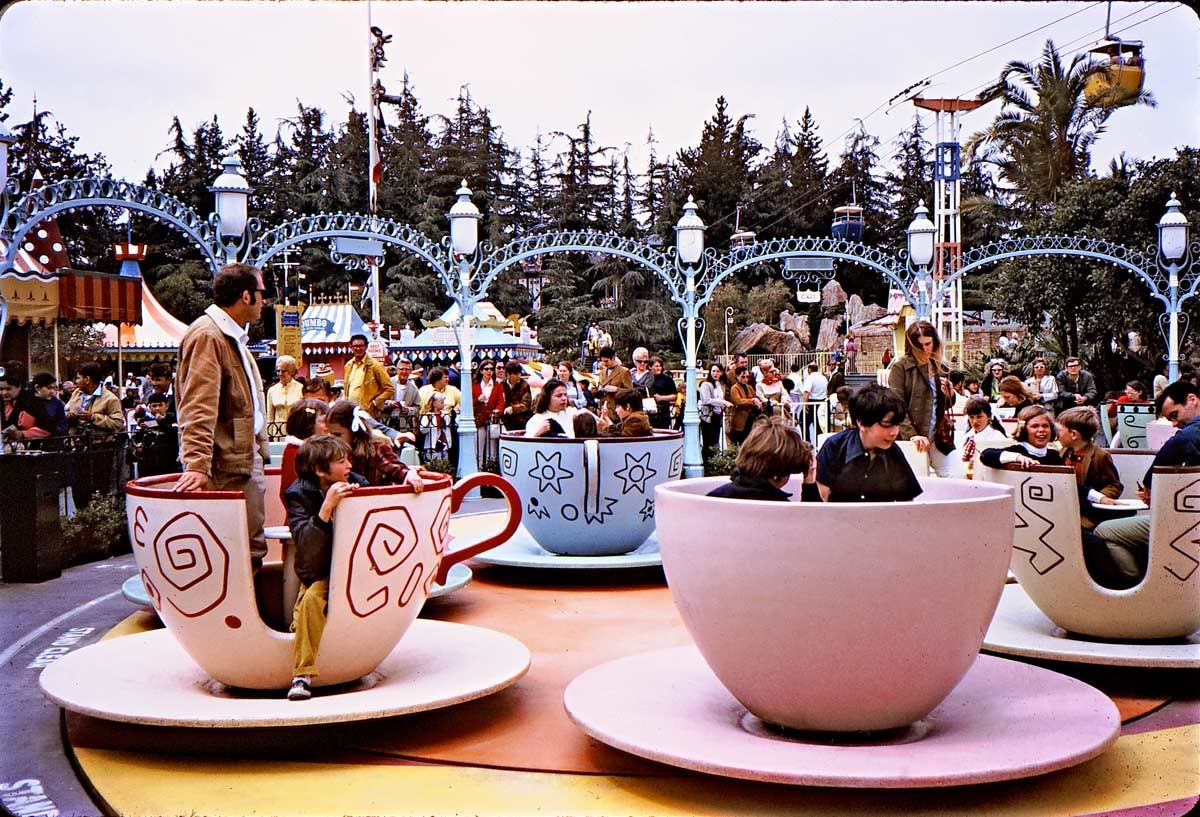 And finally here's a nice shot of Tomorrowland, with the Skyway vanishing into the Matterhorn. I was recently re-reading a section of "Disneyland: The Nickel Tour", which is a wonderful book. But the rationalization of the Skyway's removal (specifically mentioning Fantasyland) is incredibly lame: "...it's important to note that the true beauty of Fantasyland can be appreciated as never before without the intrusion of those big fiberglass buckets. We loved you, Skyway, but still and all, there are those among us who say it's good to see you gone." Really? Really??