At first glance, this photograph shows a nice view of Tomorrowland in all its 1970's glory. Yes, there's the Matterhorn, and those Skyway buckets, and the Peoplemover... WHAT THE...?? Is that who I think it is?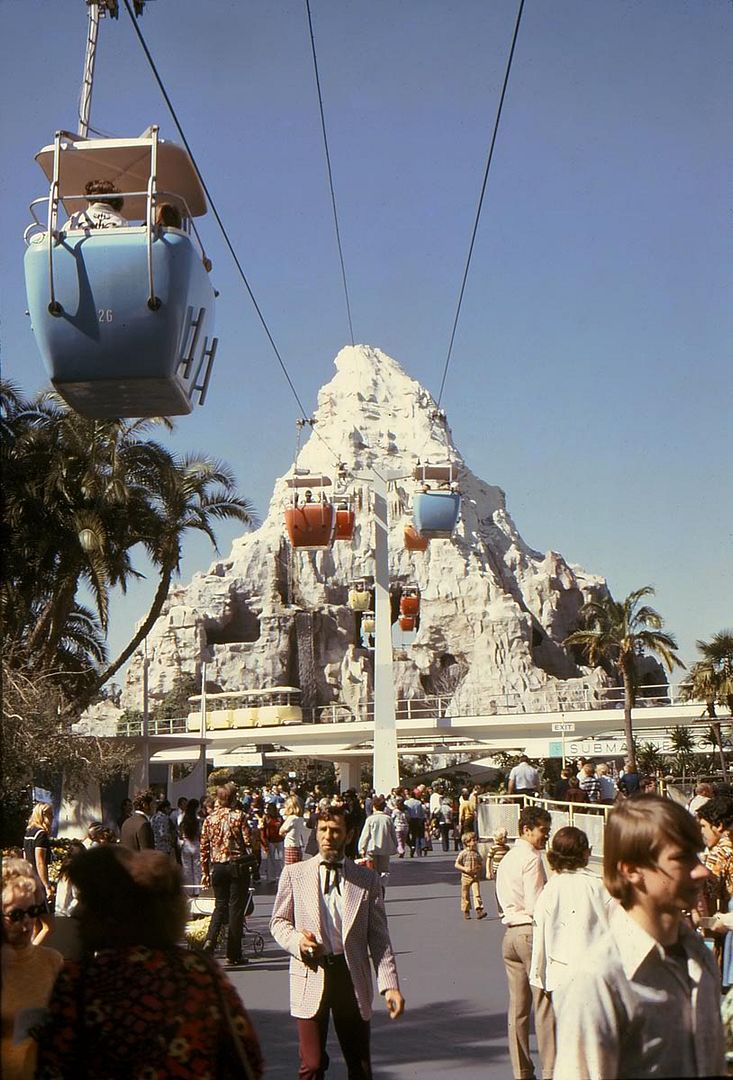 Sure enough, it's Abe Lincoln himself! He was sick of being cooped up in that Opera House, so he borrowed some maroon slacks and a plaid sports coat (keeping the string tie because it was cool), and away he went. I guess it only makes sense that he would be curious about the land of tomorrow. You'd think more people would recognize him, but he once said, "Don't worry when you are not recognized, but strive to be worthy of recognition." Way to go, Abe!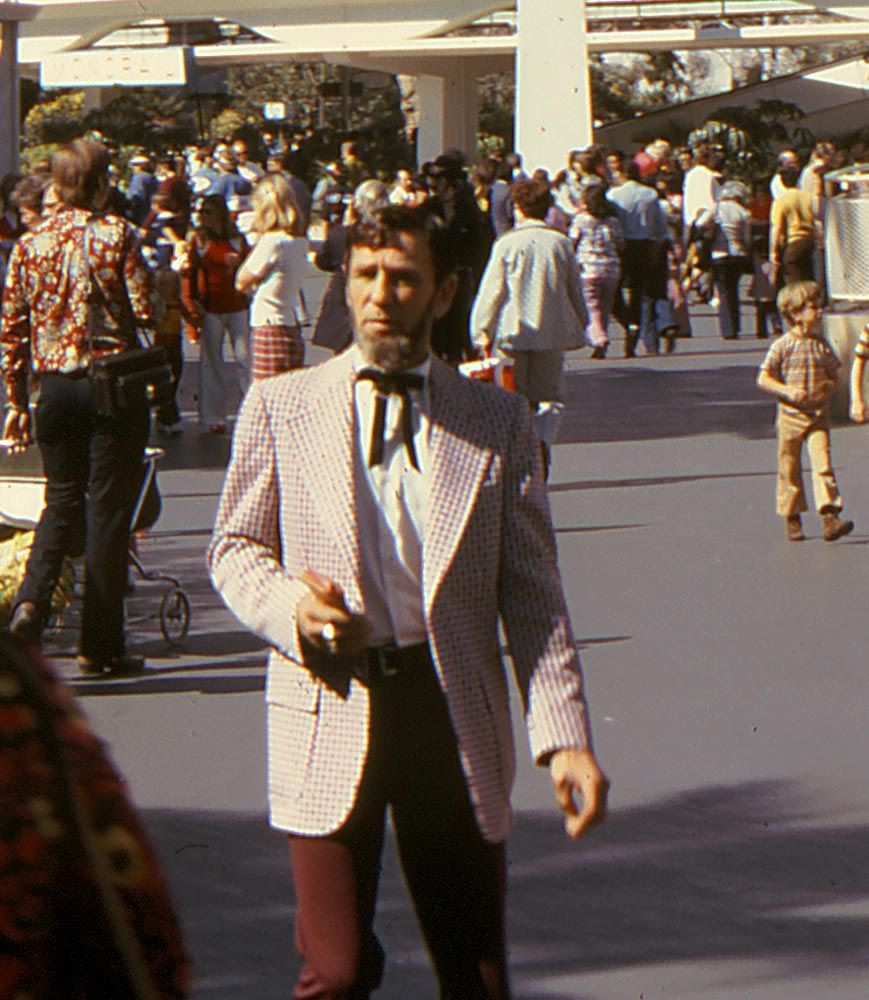 Oh yeah, there's this picture too. No former presidents to be seen, although if I squinch up my eyes I can make out the face of Rutheford B. Hayes (19th Pres) in the rock patterns of the Matterhorn. See what I mean?