Today I have two photos featuring a couple of Disneyland's more notable restaurants from the good old days (both long gone now).

First, here's a nice exterior of Aunt Jemima's Kitchen, tucked back in corner of Frontierland. There's Auntie's smiling face on the sign. Oh man, pancakes suuuure sound good! The Swiss Family Treehouse can be seen over the roof, with its distinctive russet foliage.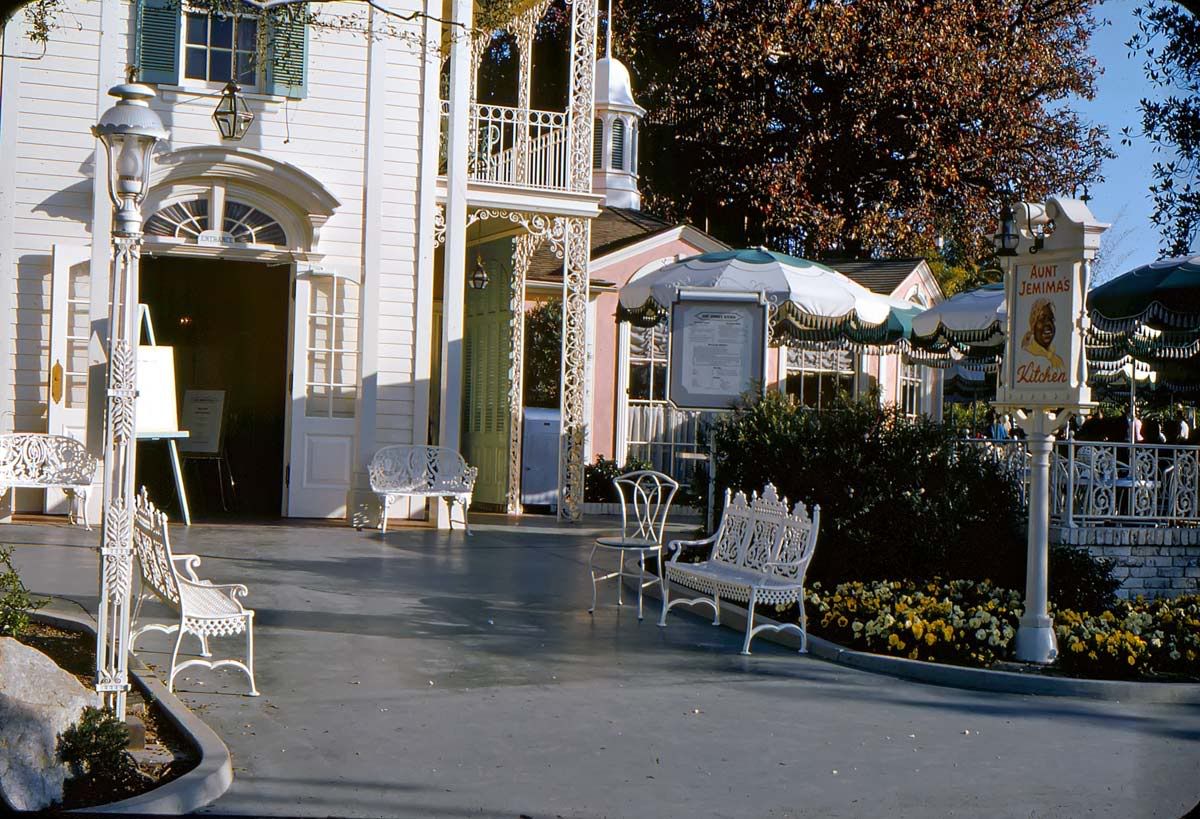 This is admittedly not the greatest photo of the Casa de Fritos! But there it is, just to the right of center, lookin' all adobe-esque! Can you say "adobe"? ADOBE! Meanwhile, there is absolutely nobody over at the Mine Train queue, it must have been closed because of chiggers.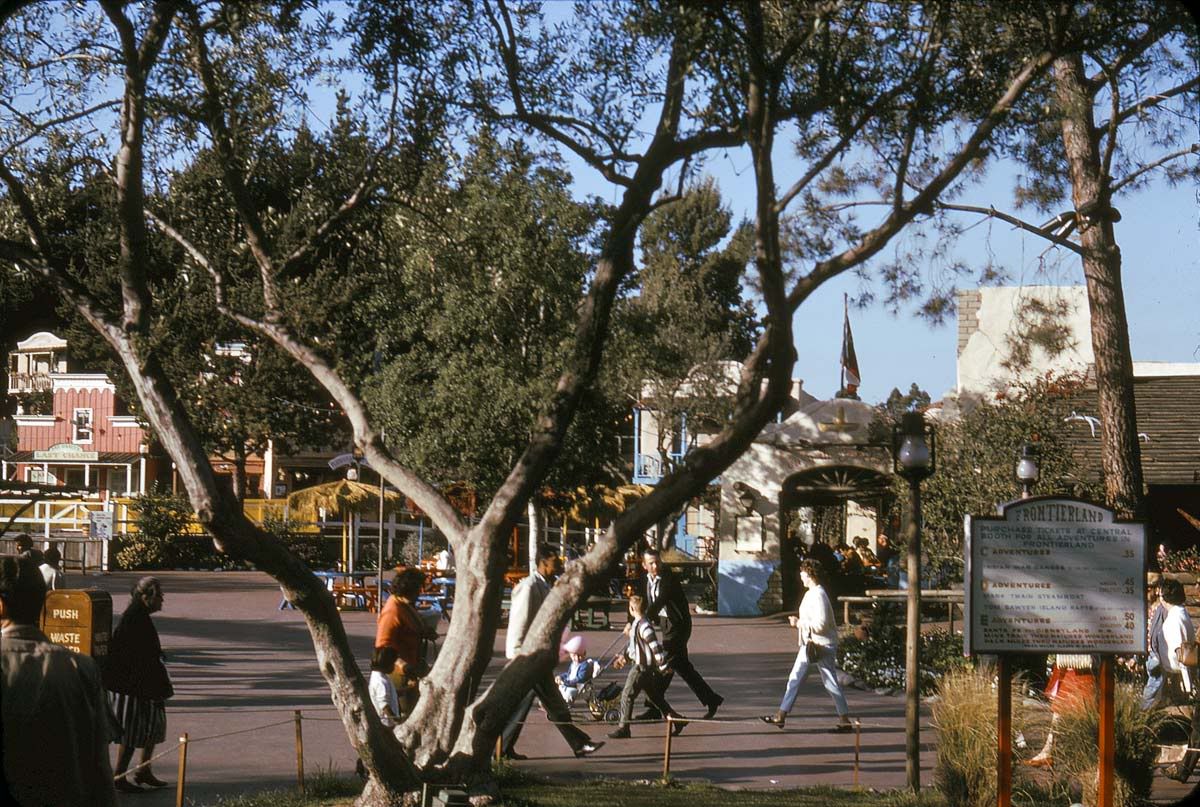 Who likes tickets? Who likes signs?