Thank goodness the Calico Mine Train at Knott's Berry Farm is still with us! I have many great memories of riding that attraction when I was a kid, and these days it would be one of the few things that would make me still want to visit Knott's. This nice photo shows the façade of the huge show building, with its distinctive and endearingly-oddball rock work. Two locomotives can be seen, and the crowds are proof that not everyone who visited Orange County just went to Disneyland.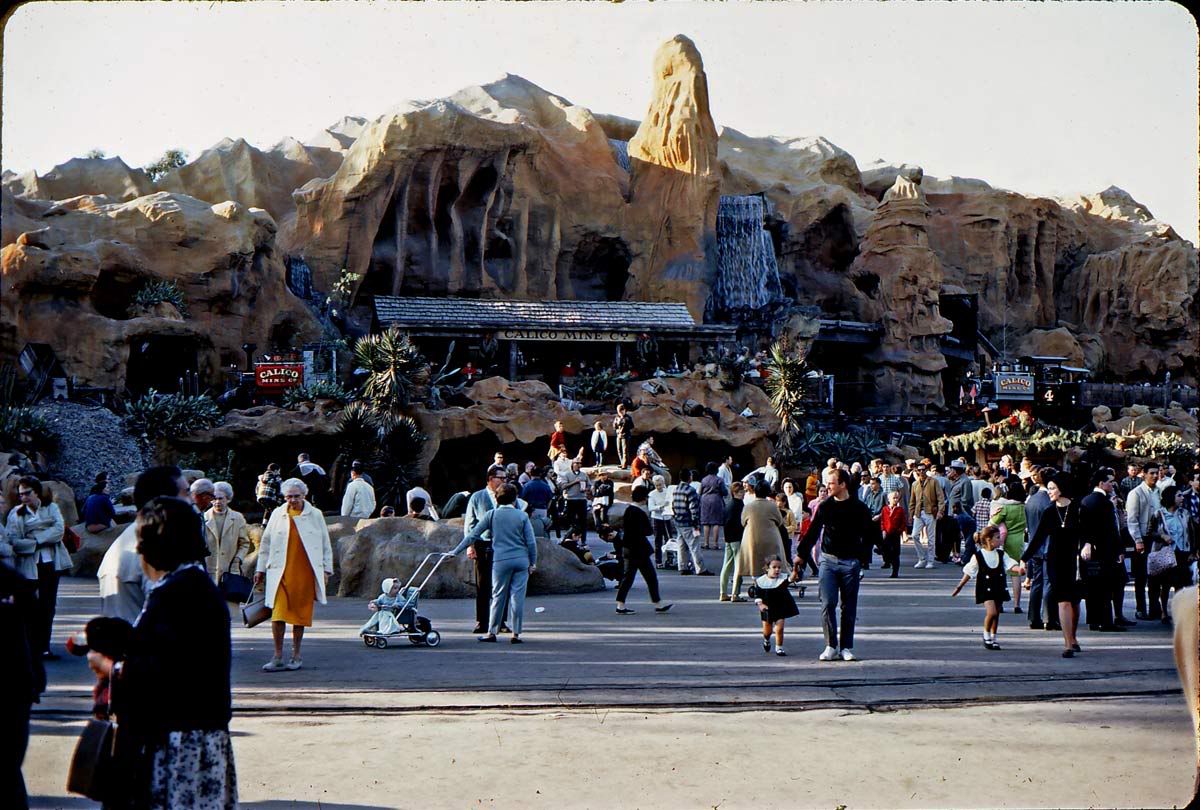 Dr. Mal de Mer is apparently out making a house call, so you are out of luck if you needed to buy some of his patent medicine (made from the finest swamp root and snake oil). But a candy apple will cure what ails you! And the popcorn and peanuts dropped on the ground fed a huge population of squirrels, chipmunks and birds for many years.



A pretty miss poses in front of a covered shed full of various wagons, carriages and coaches. My understanding is that Walter Knott liked to buy genuine antique artifacts of the American west, but I get the feeling that these old-timey convenances were reproductions. Beauties though!