Welcome to 1971! It's yesterday's Tomorrowland in all its glory.

Like this great photo, looking back towards the hub. Was it taken from the Skyway building? To our left is the Carousel of Progress, and then you have the Rocket Jets/Peoplemover structure. To the right: Tomorrowland Terrace. Just look at the insane crowd way back towards where "Adventure Thru Inner Space" was... this was pre-Space Mountain, what else would have drawn such a throng in '71?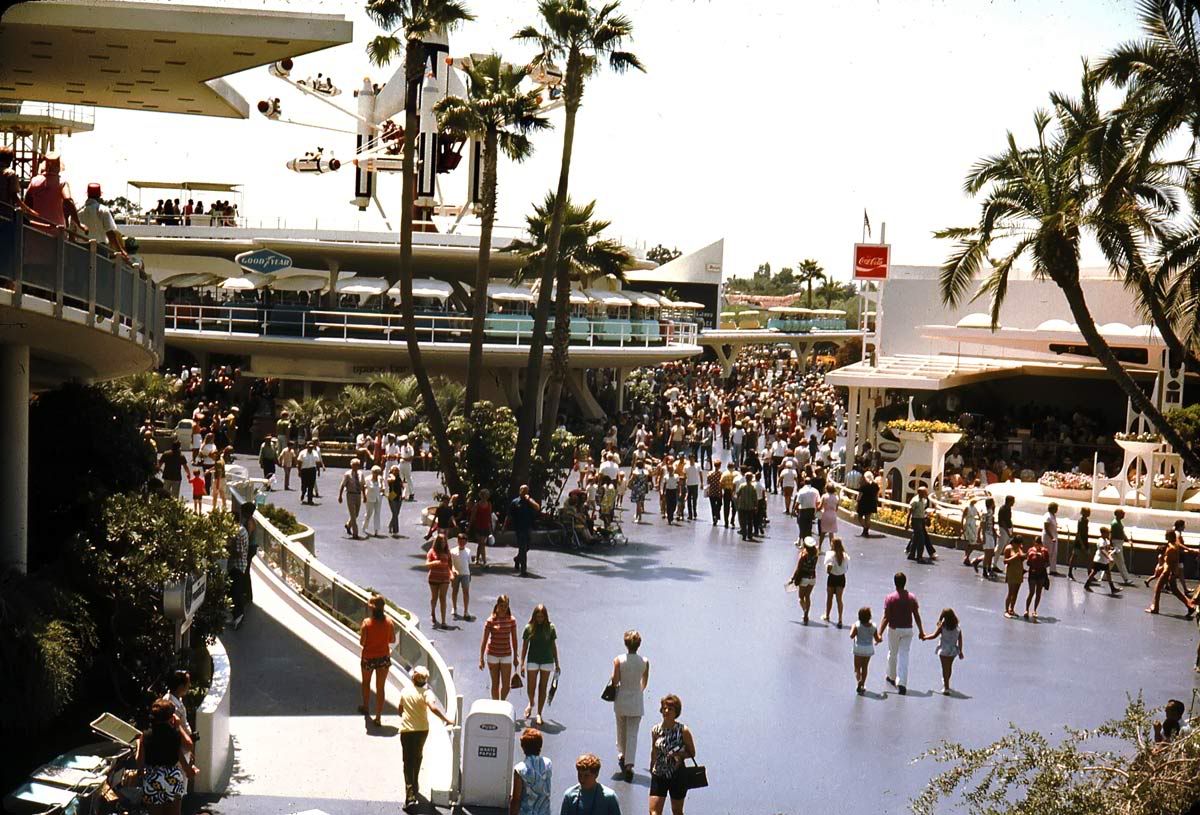 Here's a familiar view from the Skyway, with the yellow Monorail at the station and plenty o' submarines lined up and ready for duty.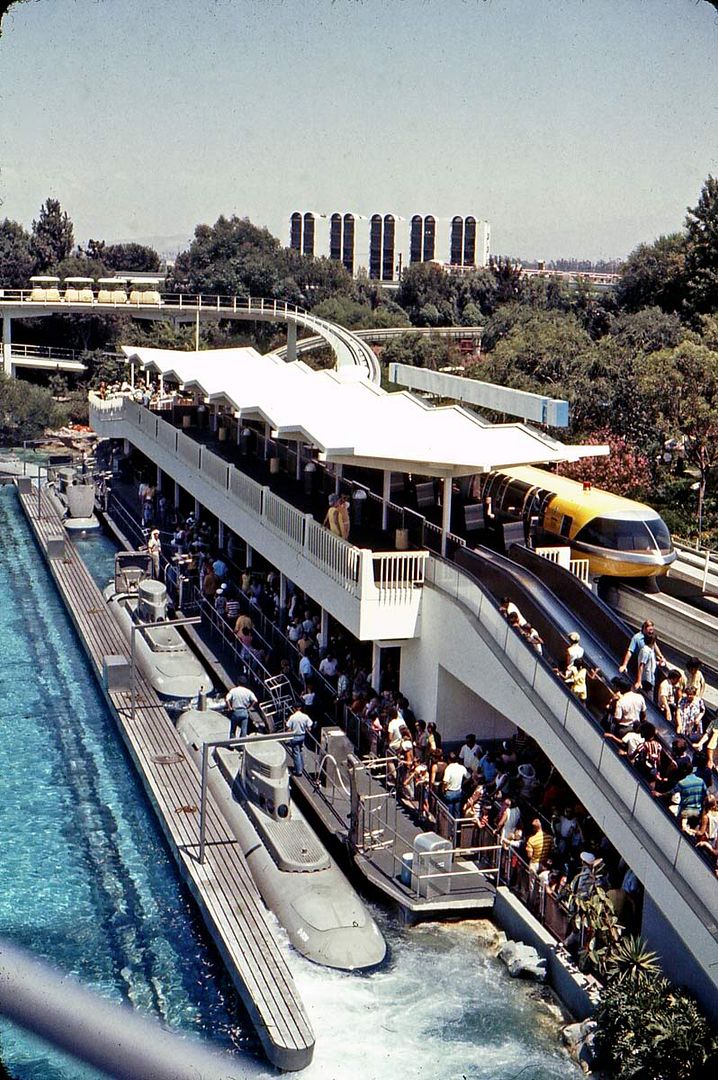 And finally, this nice photo taken from the Peoplemover, giving you some idea of the complexity of the criss-crossing tracks from the our own attraction, as well as the Monorail and Autopia. Wonderful!