"Snow Hill"... the name evokes wintery, beautiful images. However, Snow Hill at Disneyland was a big pile of dirt left over from various excavations. No snow in sight! Nevertheless, I like this early landmark. It was sort of a baby Matterhorn. Here's a nice shot of Snow Hill with the old Skyway tower on top. The orange tree in the foreground is presumably one from the original grove.



I've zoomed in for a closer look. Hey, there's somebody up there! At some point, paths were added to Snow Hill, and guests were allowed to climb them if they felt like they needed to do even more walking. At least you were rewarded with a nice view from the top, like the ones seen here. (Although in 1957 there was no Alice in Wonderland attraction in Fantasyland).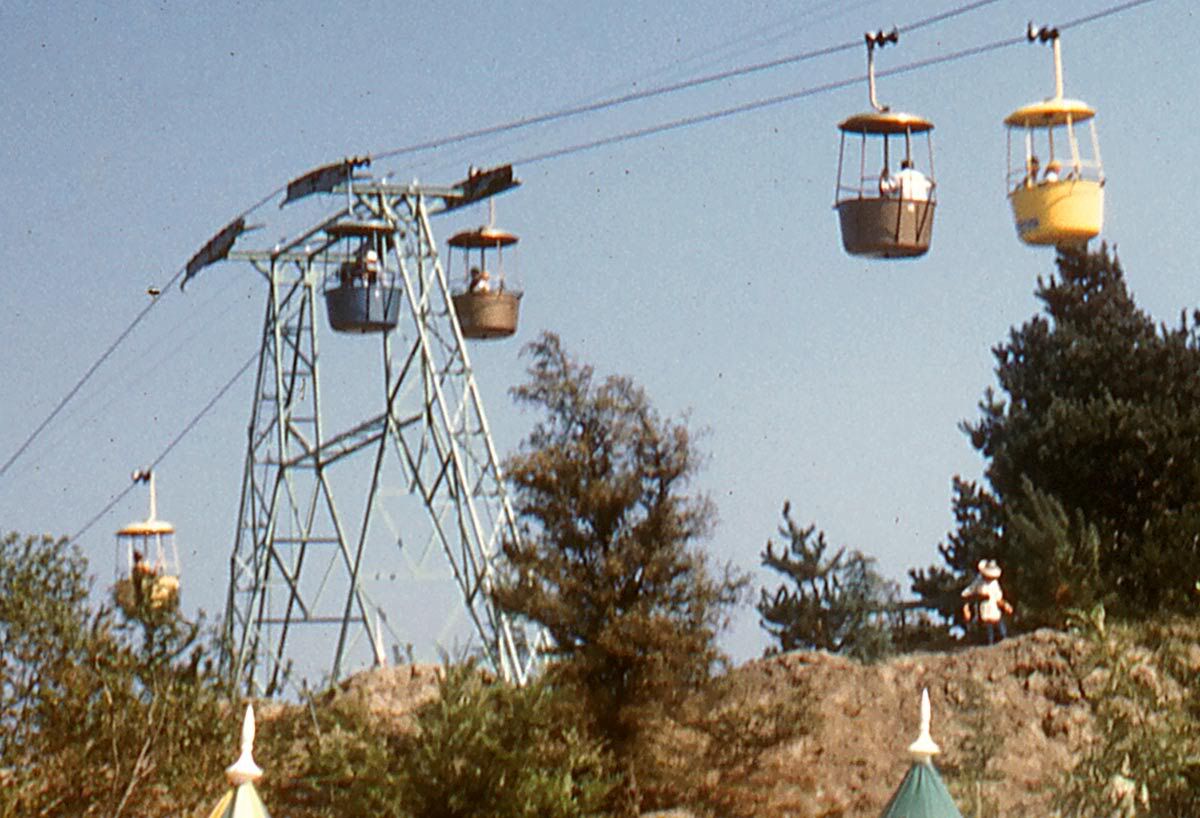 This shot was taken from the Fantasyland Skyway chalet... look at all those Skyway buckets! I tried to shake a stick at them, but there were just too many of 'em.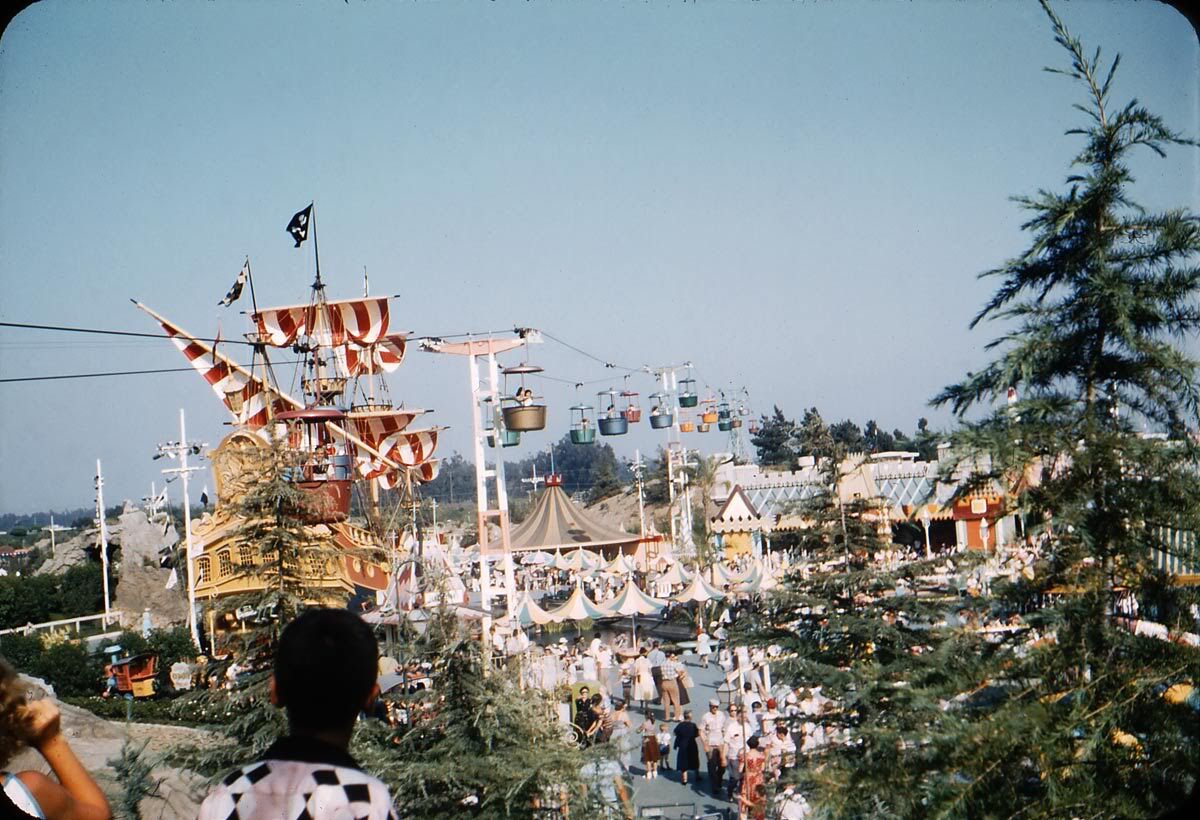 To anyone who might give a hoot: I am flying to New York City today, and will be gone for six icy cold days. There will be new posts, so keep checking in! But I will probably be unable to comment on my favorite blogs. See you on Monday!