Today I have a few fun pictures from 1962, showing that most famous of cartoon mice. He's dressed a bit formally, with that top-hat and tails; but after all he IS greeting guests as they enter the park that had become his home. And he knows that first impressions are important.

Our photographer saw his chance to take a nice portrait of Mickey... there's not a soul around. It's perfect! But then this Cub Scout barges in and ruins everything. I'd be angry except that Ricky looks so darn excited!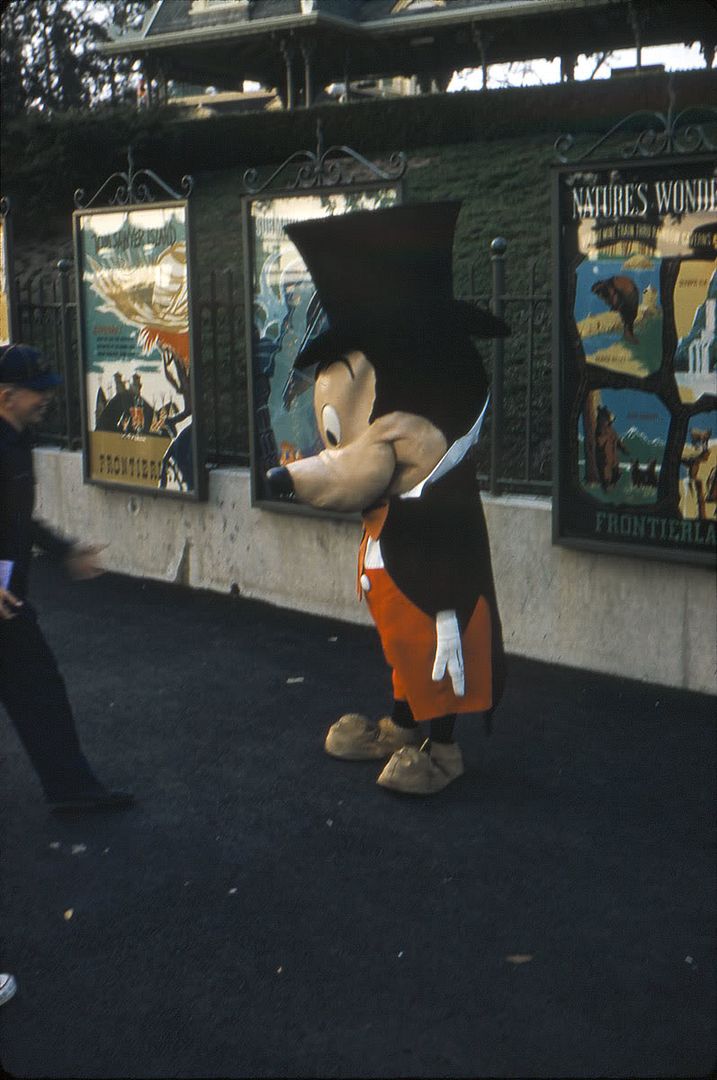 It looks like the Cub Scout realizes that he has ruined another photo. The "Oh NO!" expression on his face is priceless. Even Mickey looks amused.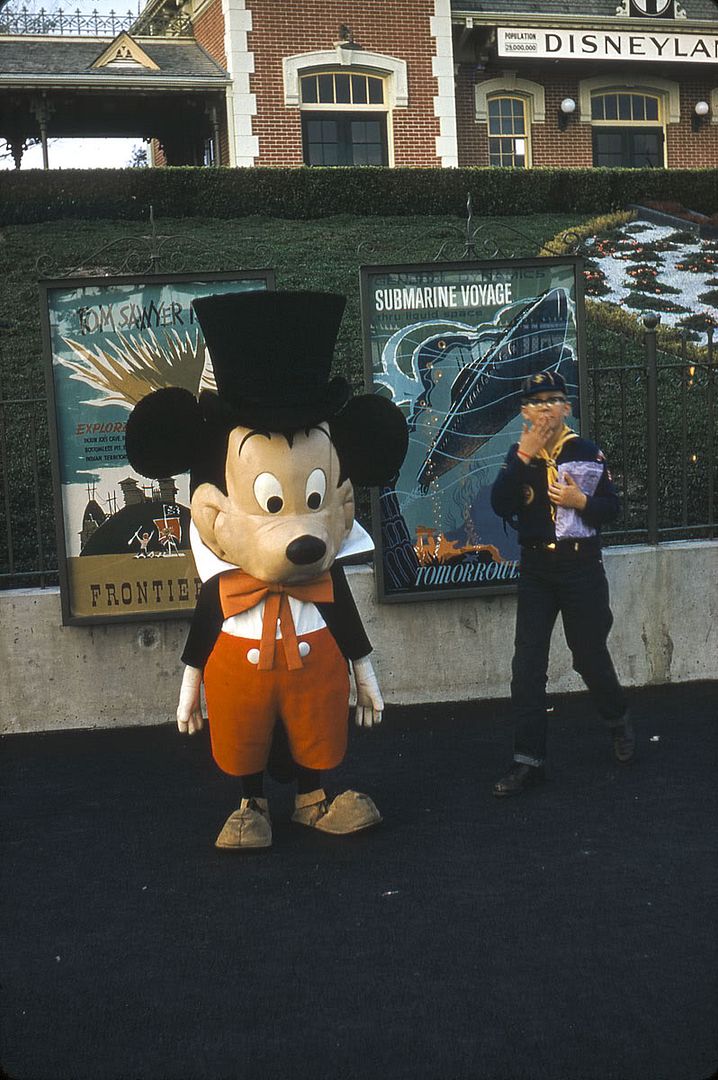 Ah Minnie, your smiling face, flowered hat, and outrageous ensemble (the very latest from Milan) always makes my day. Ditch Mickey and run away with me, you temptress!