Disneyland's replica of the "Columbia" is still with us today. I haven't seen it sailing in a while, but I do tend to go to the park in the off season. Anyway, here are some photos (kindly donated by the same reader who sent us these) taken during the Columbia's dedication ceremony on June 14, 1958.

This first shot shows a crowded Columbia. If there were rafters, it would be packed to them! It's interesting that it appears to be just ordinary folks on board... perhaps they were actually invited guests for such an important ceremony.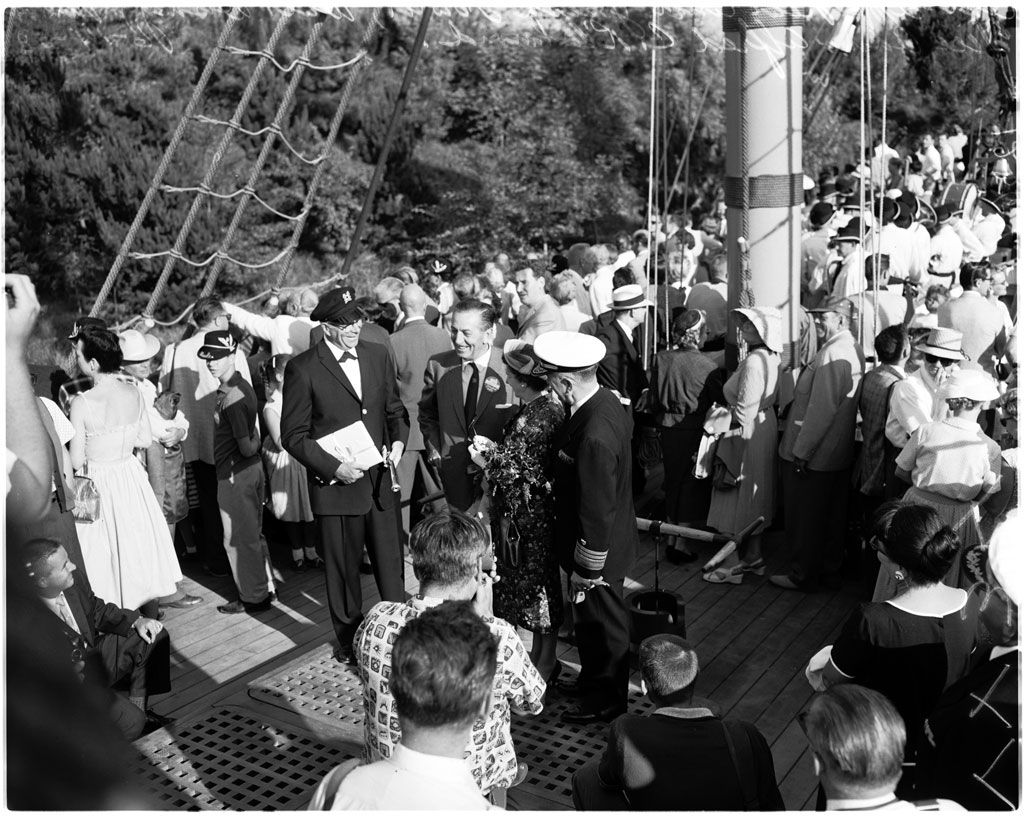 There's Rear Admiral Joe Fowler, one of Walt's key helpers in realizing Disneyland, on the left. He is presenting a bible to Mrs. Richmond, wife of the officer to our right; he is Vice Adm. Alfred C. Richmond, Coast Guard commandant. And of course there's our pal, Walt Disney, looking on. I'm not sure what that round sticker is on his lapel, but I wish I had one in my collection!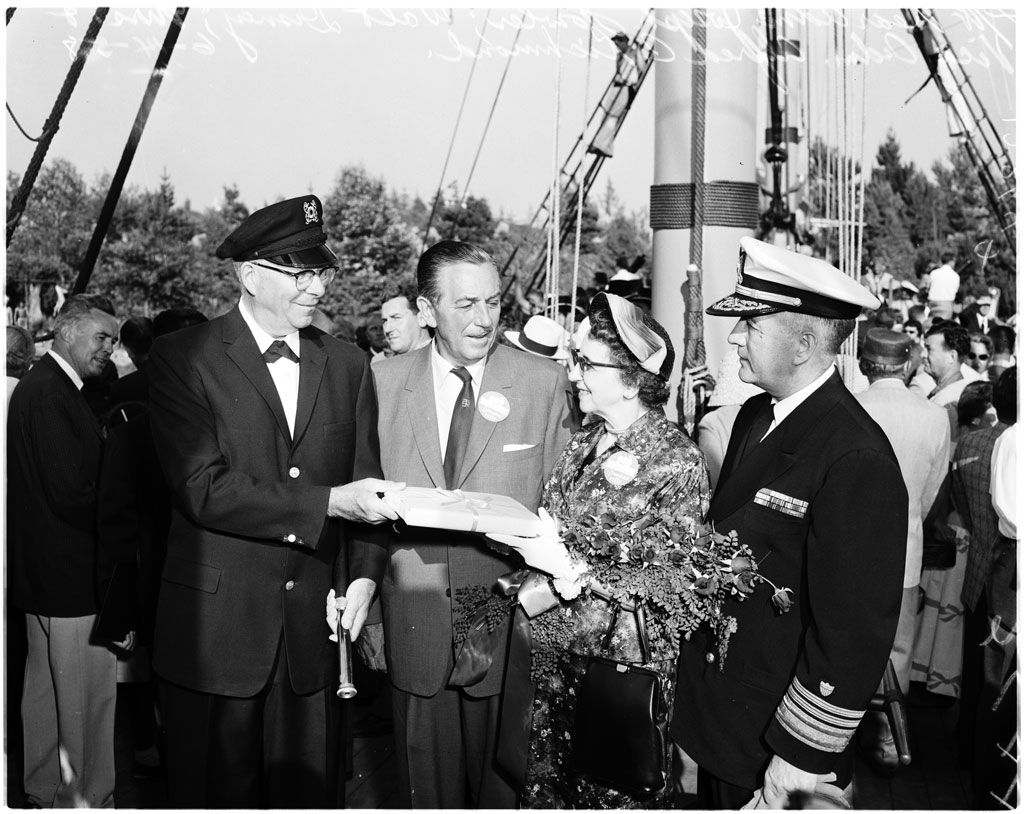 My guess is that they decided to take another picture, only this time Walt offered to hold Mrs. Richmond's glasses. I wonder how she and her husband were chosen to participate in such a momentous occasion!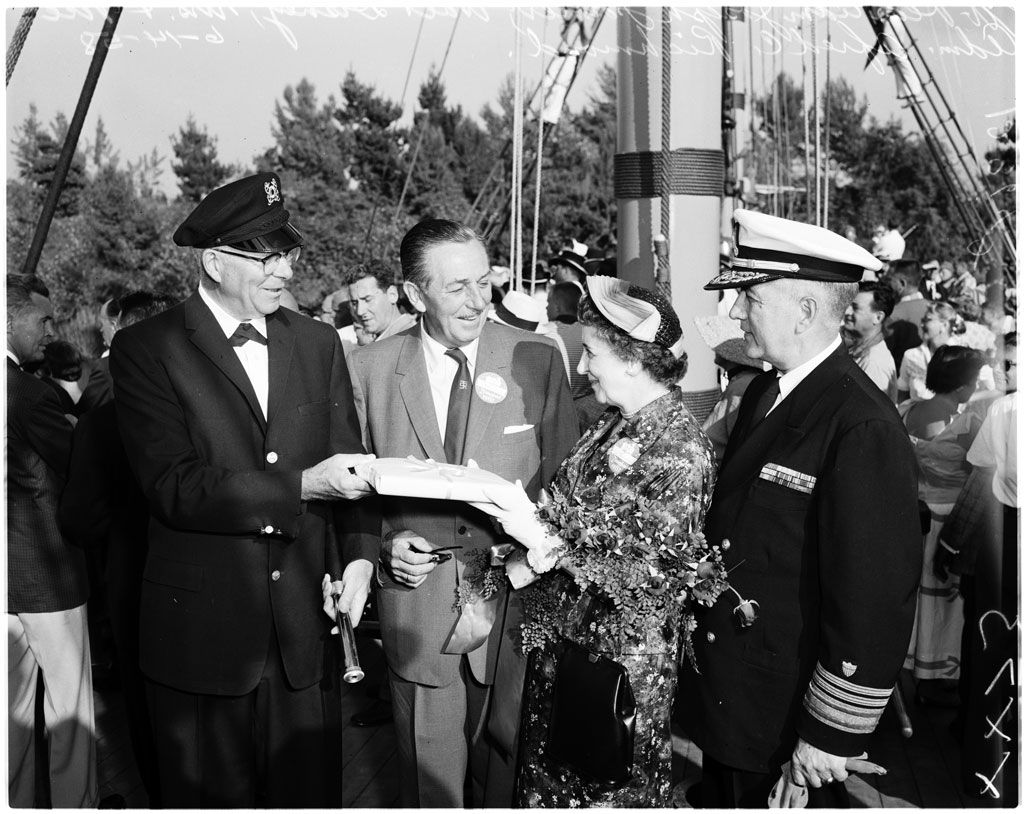 Whoa, lady! That champagne was for drinking! We can't take you anywhere, honestly. Thank goodness nobody handed her a loaded gun. Just imagine!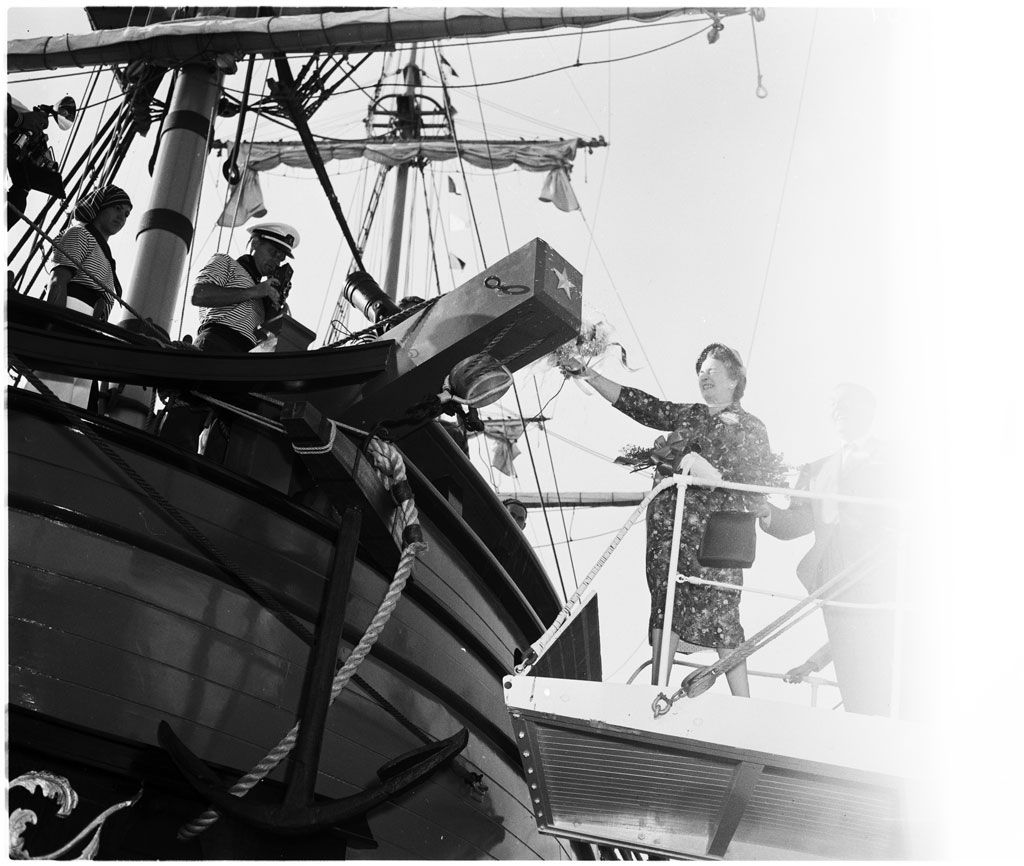 Thanks again to the mystery reader who sent these to share!