Today I'm doing a bit of house cleaning, and am posting some slides that were just sort of floating around on my 'pooter. But that doesn't mean that they aren't great images!

Like this photo of the White Rabbit and a very pretty Alice. Now we can see where Flava Flav got the idea for the giant clock around his neck. This picture almost looks like an official publicity shot!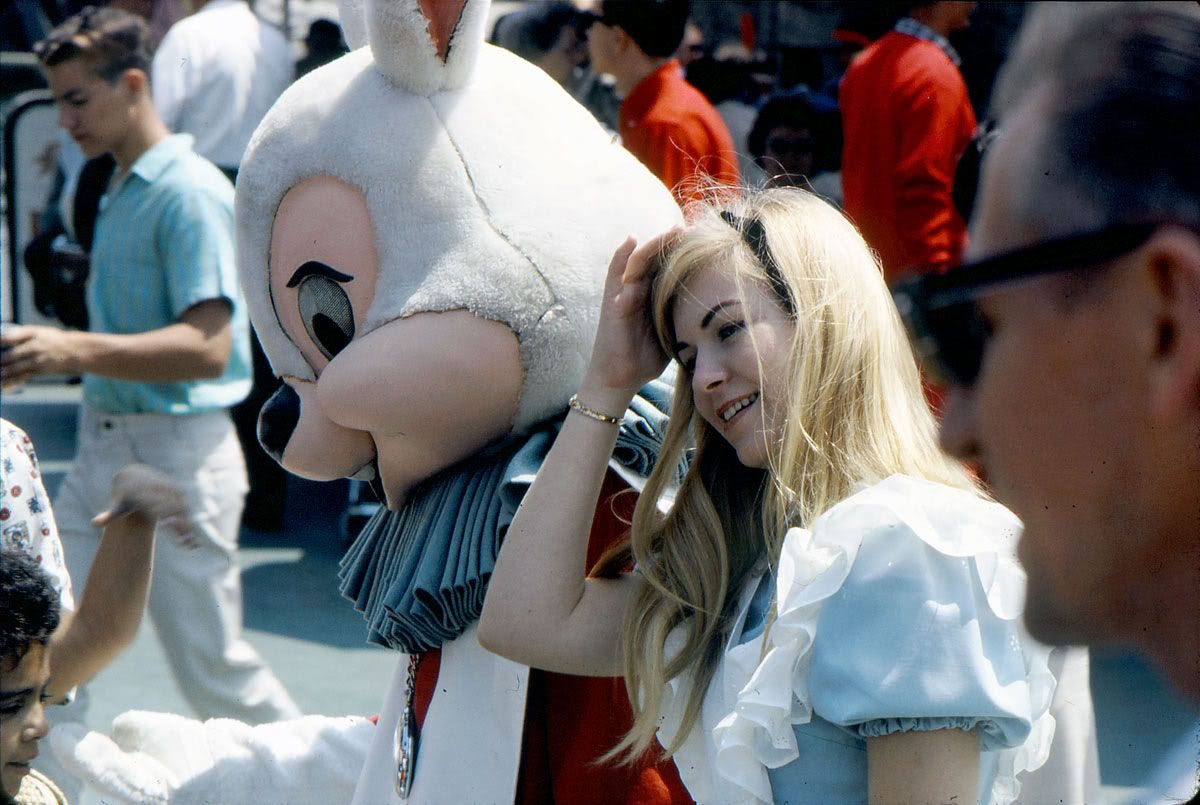 Or howsabout this nice one showing two kids about to fly over a moonlit London. Turn left at Albuquerque, then take the second star to the right, and straight on 'til morning. Assuming you want to go to Neverland, that is. Which I do. The Peter Pan dark ride is still extremely popular; it is super imaginative, not to mention just plain beautiful. Come on everybody, here we gooooooooo!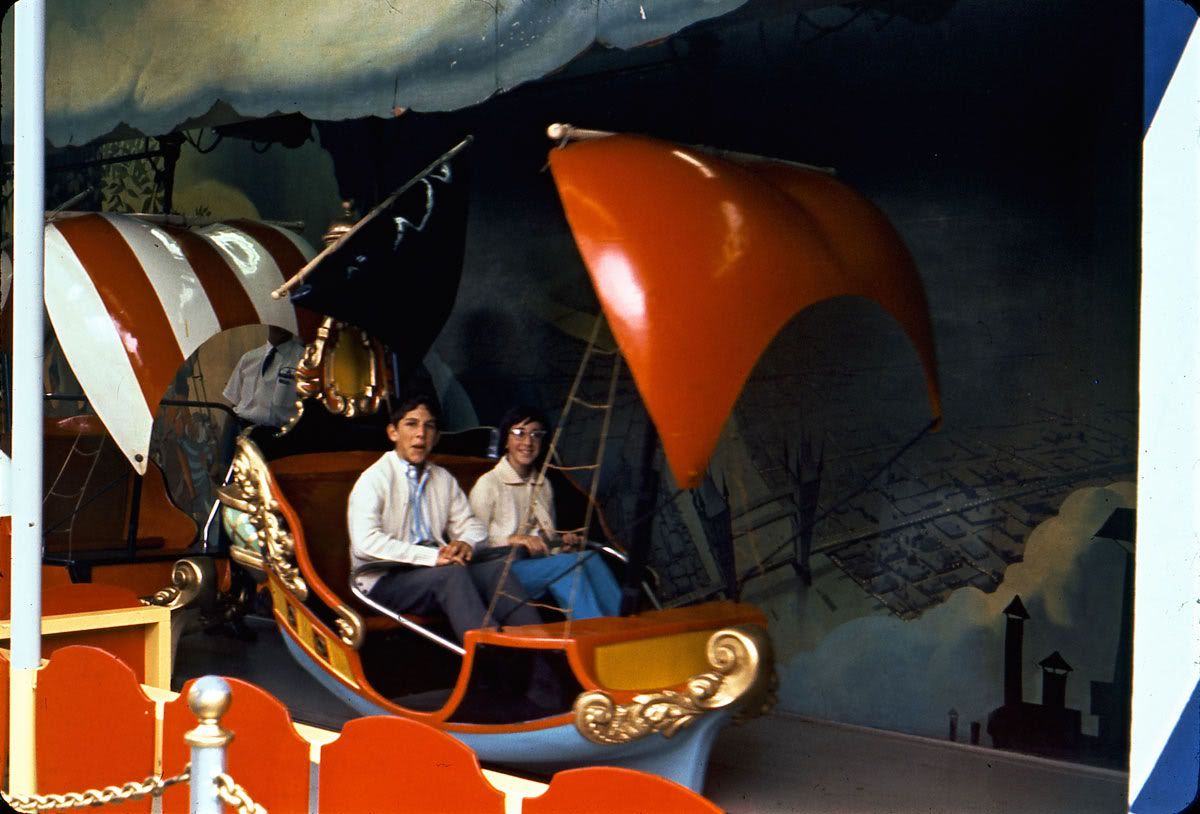 Somebody must have had a nice zoom lens to get this closeup of the burning settler's cabin. Lucky for him that he built it out of concrete and steel. Turns out that the arrow is just an extreme example of body modification... the settler died of ennui.