Today's photos make me smile... they aren't extraordinary, but do feature two all-America girls (sisters I presume) having fun on some classic Fantasyland attractions.

This first one is a nice portrait of the gals aboard one of Dumbo's clones. Yet another attraction that I have never taken the time to ride. I rode the Rocket Jets many times, and figured "Why ride Dumbo? It's the same thing, only for little kids, girls, and old people!". I'm a horrible, horrible person, it's true.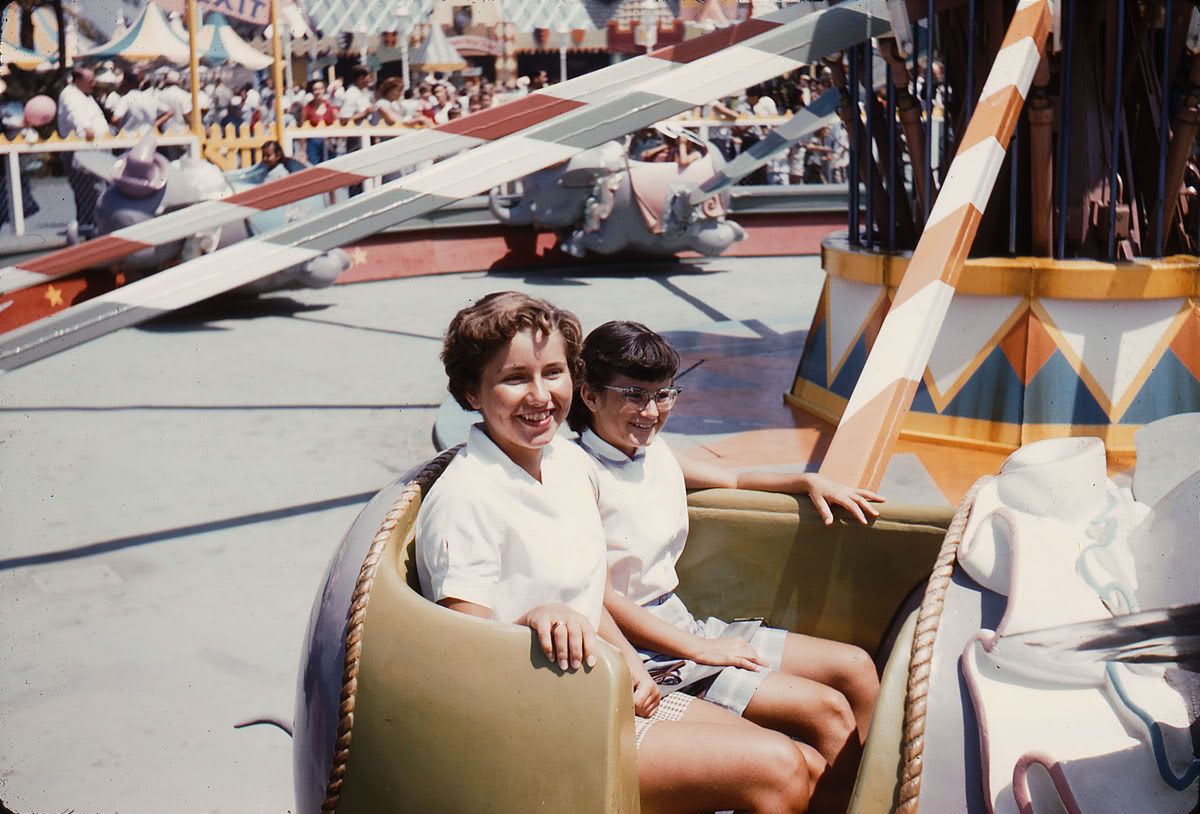 Our photographer had a nice fast shutter speed, you can hardly tell that the teacups were whirling around and around and around and..... urp! But look at the faces of the guests, everybody is having a great time!