This first photo of the interior of the Saloon at Knott's Berry Farm strongly resembles this early souvenir slide. Looks like the "bartender" is pouring us a shot in pantomime, the ham! A giant cash register now blocks some of the view, and on either side of that are jars with big doughy pretzels for folks that need a snack. The boysenberry punch has gone up a nickel, but I would gladly pay it for an ice cold glass of that delicious drink!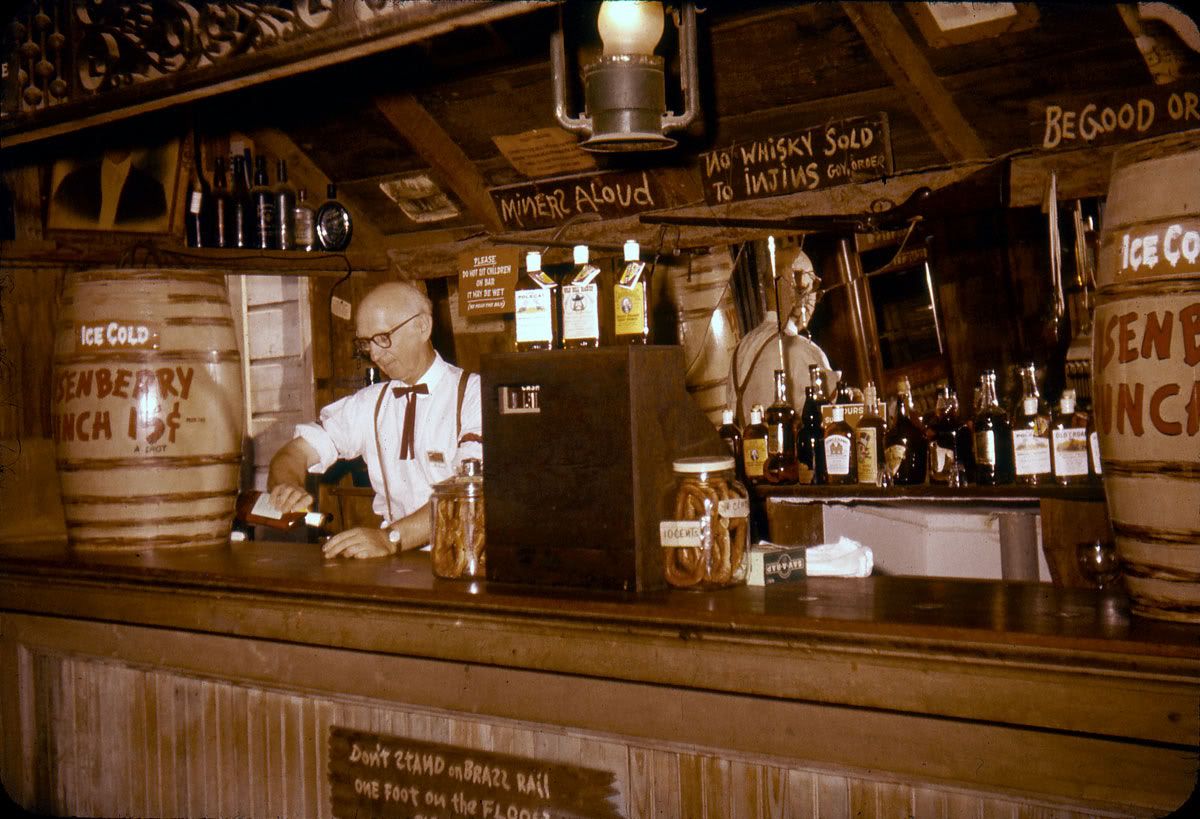 Don't pay any attention to the ghostly feet at the top of this photo! Fun with double-exposures, ya know. This is the interior of the school house. I found this in a box of slides, there were no other Knott's images. But I know that this is Knott's! Apparently this was an actual school room, dismantled and then rebuilt at the berry farm. The slates on the wooden desks bear the names of people who attended the school as children. I love the details! A copy of Gilbert Stuart's unfinished portrait of George Washington hangs over the blackboard. There is a cast iron stove for those cold days. Book shelves are full of McGuffey Readers, used throughout the 18th and 19th centuries. There is a school bell, and a dunce cap as well!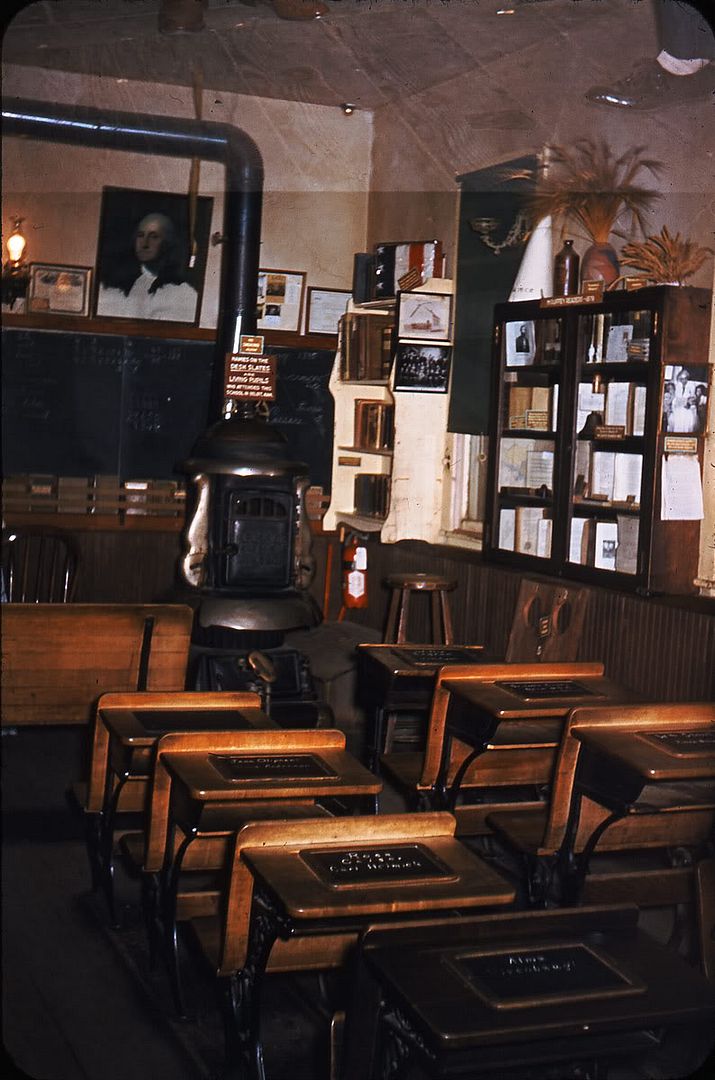 And finally, a family poses in front of the famous statue of a gold prospector and his mule. Were there two versions of this statue? Or did this one get moved to a more prominant position out front?