OK, I admit it... today's photos are kind of "eh". I'd explain how it happened, but that would make things even worse! So, let's keep it short and sweet with two slides from 1956.

First up is this shot (taken from the Skyway) overlooking Sleeping Beauty Castle. I think that there is the "Christmas Bowl" stage over near that white Christmas tree. You can also see the entrance to Frontierland, and the area where the Monsanto House of the Future would eventually go. You can even see the roof of the Plantation House.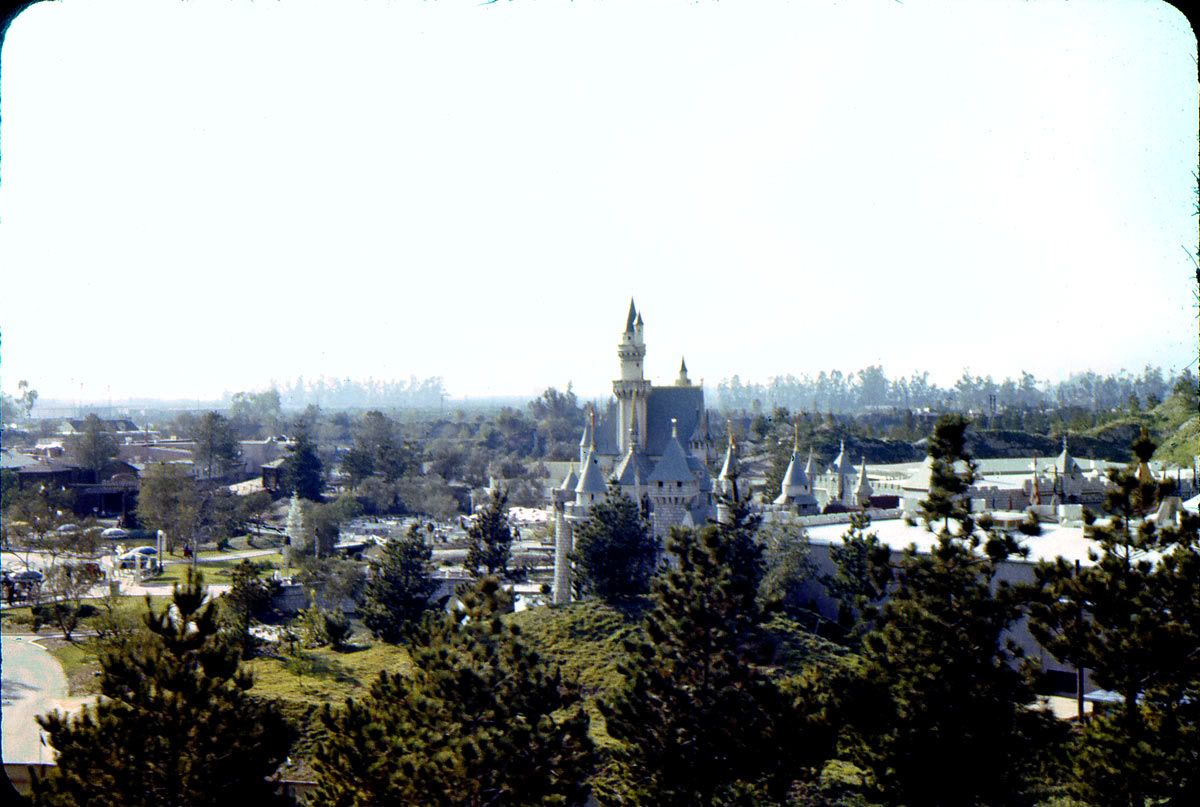 Here's a closeup detail of the fountains that used to grace the front of the Monsanto House of Chemistry... playful jets of water help to keep Tomorrowland from looking too sterile and lifeless. And if there was a breeze, you might get an unexpected shower as well.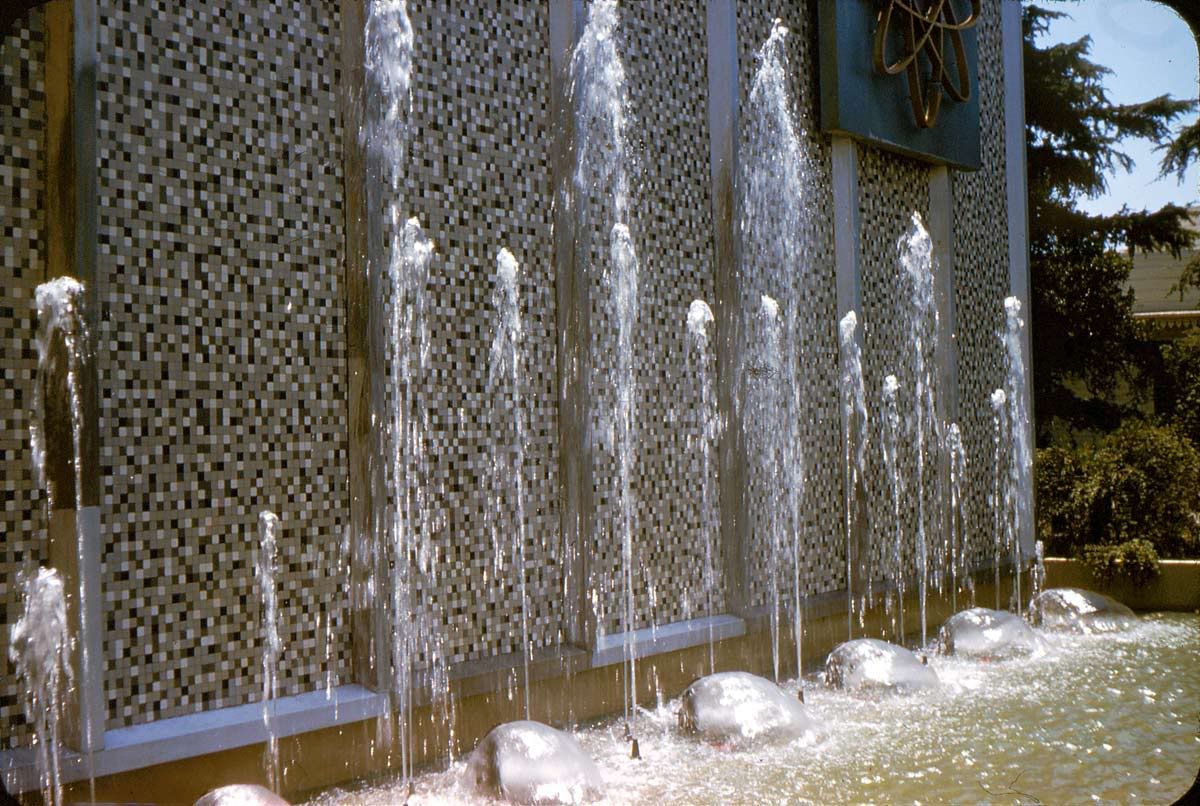 Sorry about the lame post today!