Today I'm posting a few more photos from my personal archives (stored in the deepest level of my secret underground hideout, thousands of feet beneath the surface).

Here's one from Magic Mountain. My mom wrote "71" at the top, so I can only assume that she knows what she is talking about. The park opened that year, and we managed to visit it a few times before we had to move to the east coast. I think that these giant story books were over near the old "Billy the Squid" ride. Did you know that Arrow Development (responsible for designing many Disneyland attractions) was involved in many of Magic Mountain's rides? Anyway, there's my sister Mary, then me (in yet another Hang Ten shirt), and my brother Jim.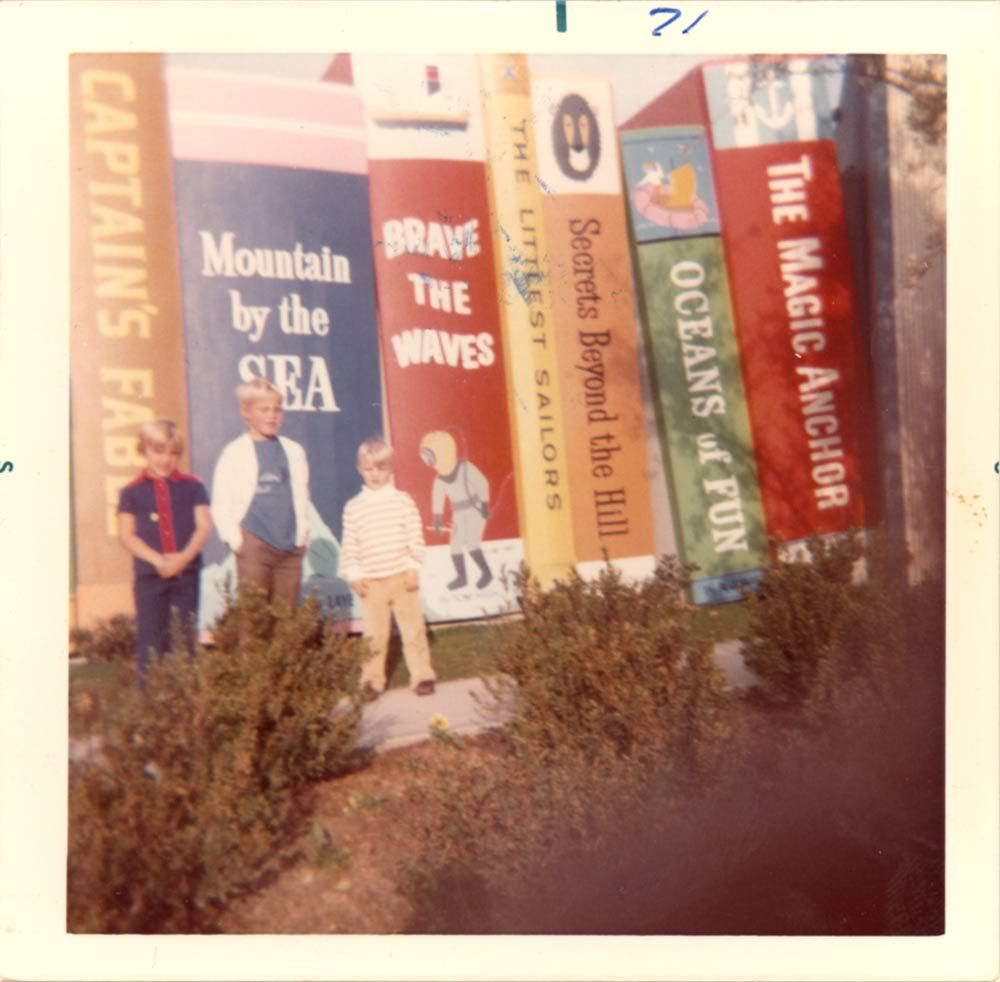 Here's another one from 1971 (I think), featuring the hippo paddleboats from Lion Country Safari in Irvine. That's my mom, along with my sister and Jim again.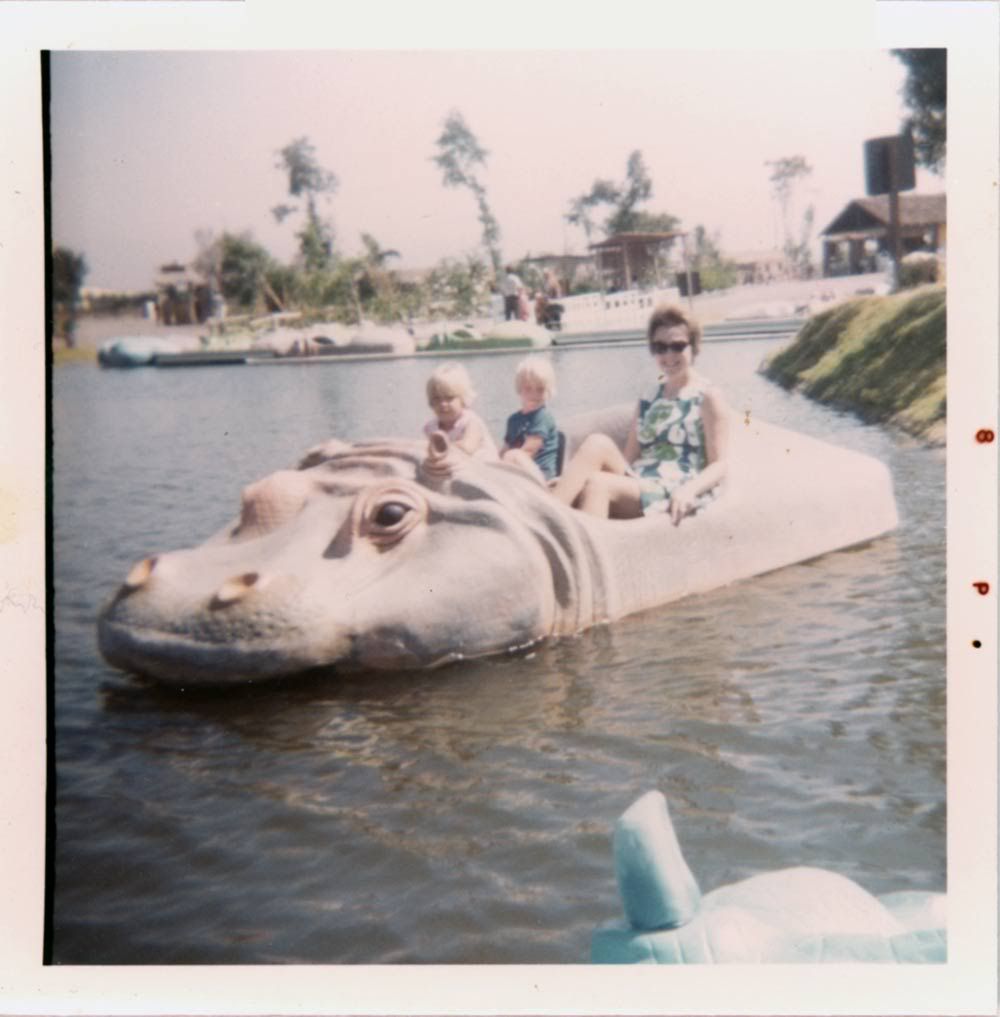 I believe that this one has to be from 1972, even though my mom marked the back as "1970". It's from Busch Gardens in Van Nuys... notice how the flume ride boats look like beer kegs welded together! I remember seeing people walking around with small metal buckets of beer. Now that's an amusement park! The place never felt seedy or dirty though. On the contrary, it was known for its lush gardens, ponds, and tropical birds. From left to right: brother Jim, me, and Mary again. Anheuser Busch closed the amusement park in 1979, and now that land is all devoted to making zillions of gallons of beer! You can smell it from the 405 freeway when you drive past (which I still do, often).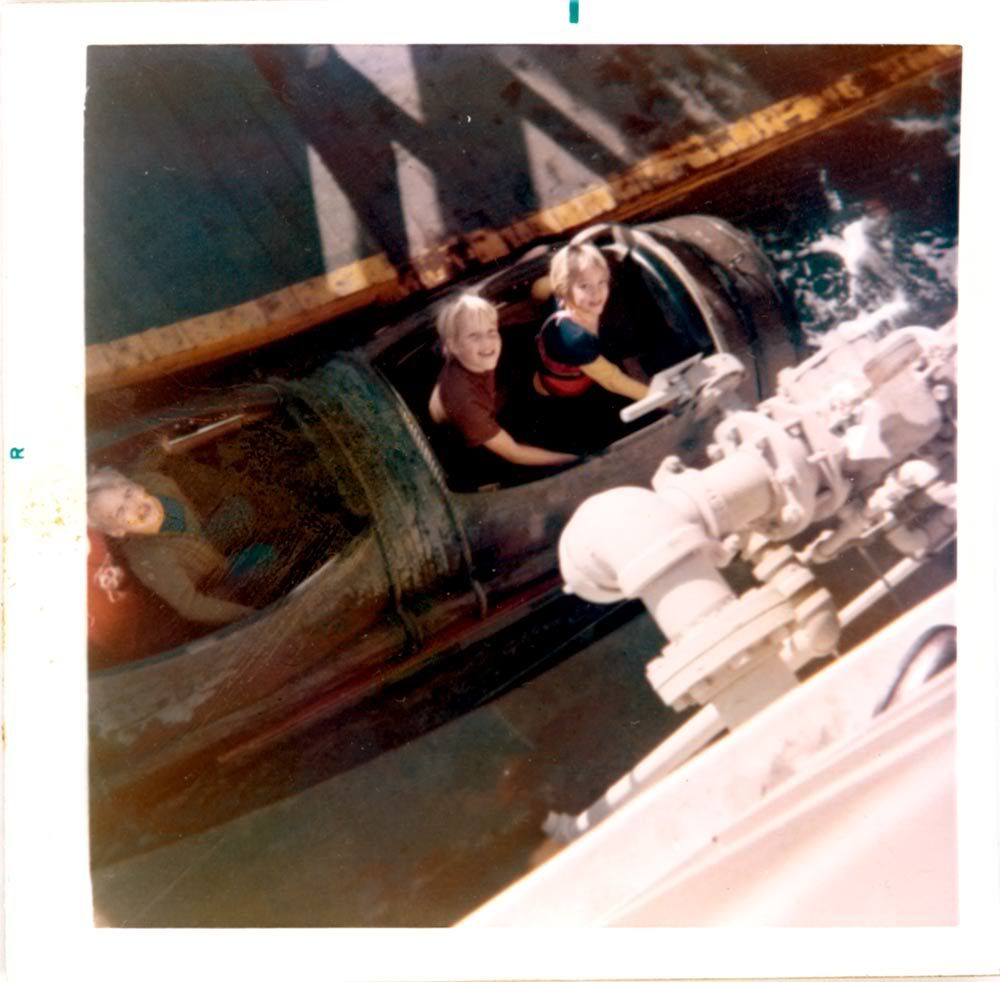 And finally, here's a single blurry (but not as blurry as the others!) snapshot of Magic Mountain from its first year. I don't remember the park well enough to say what we are looking at, or even what vantage point it was taken from. Anybody know?