Today I have four photos from 1974!

First up is this picture of the Submarine Voyage's "Seawolf". The real Seawolf was the U.S. Navy's second nuclear submarine (the USS Nautilus being the first), and the only U.S. submarine built with a liquid metal cooled (sodium) nuclear reactor. So now you know! It appears that it wasn't in use the day this photo was taken.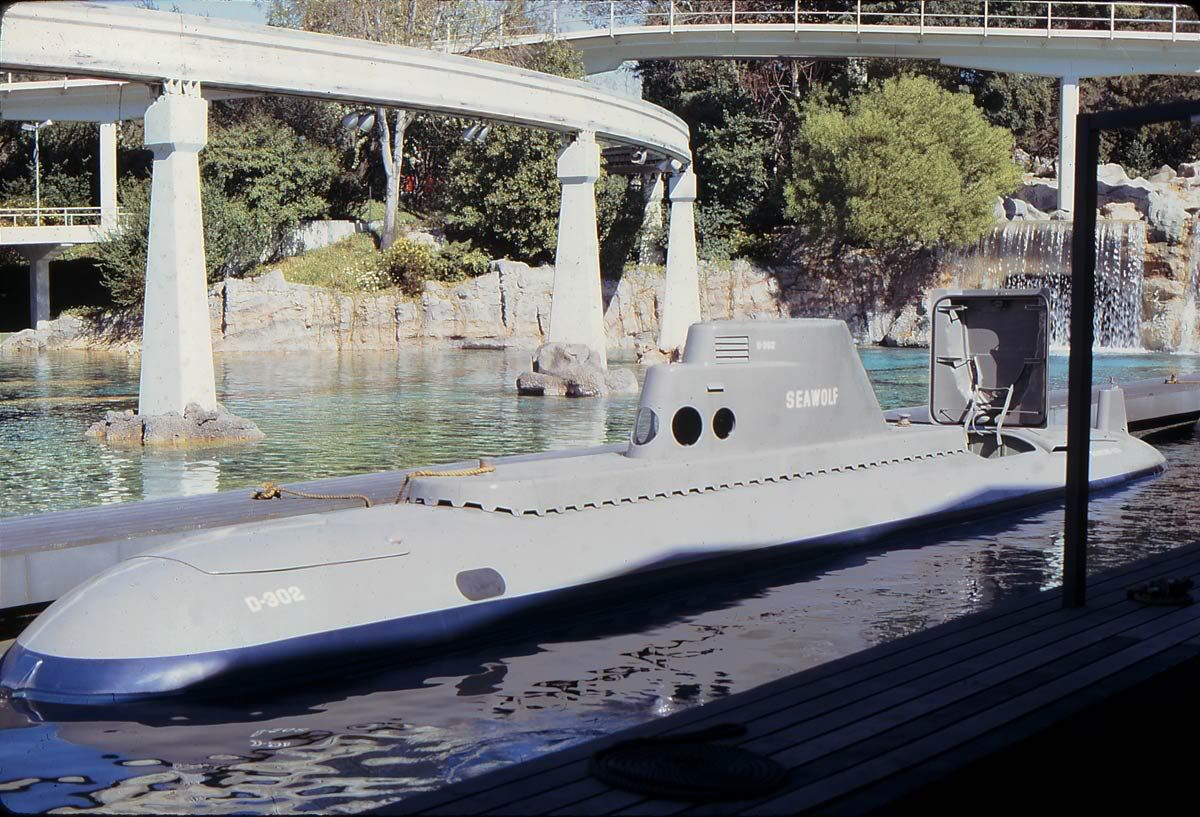 But don't worry, as we can see from this aerial view, there were at least four subs in use (and probably one or two others inside the show building). They are kind of backed up, which reminds me of the last minutes spent staring at the barnacles outside the porthole, waiting to disembark. One time we could hear the fireworks starting, and in fact we missed the whole show.



Here's another familiar Skyway view of the Pirate Ship. Captain Hook moved in, but I think you could still get a good tuna sandwich! Look at the wake coming off of the bow, that thing must be going at least seven knots!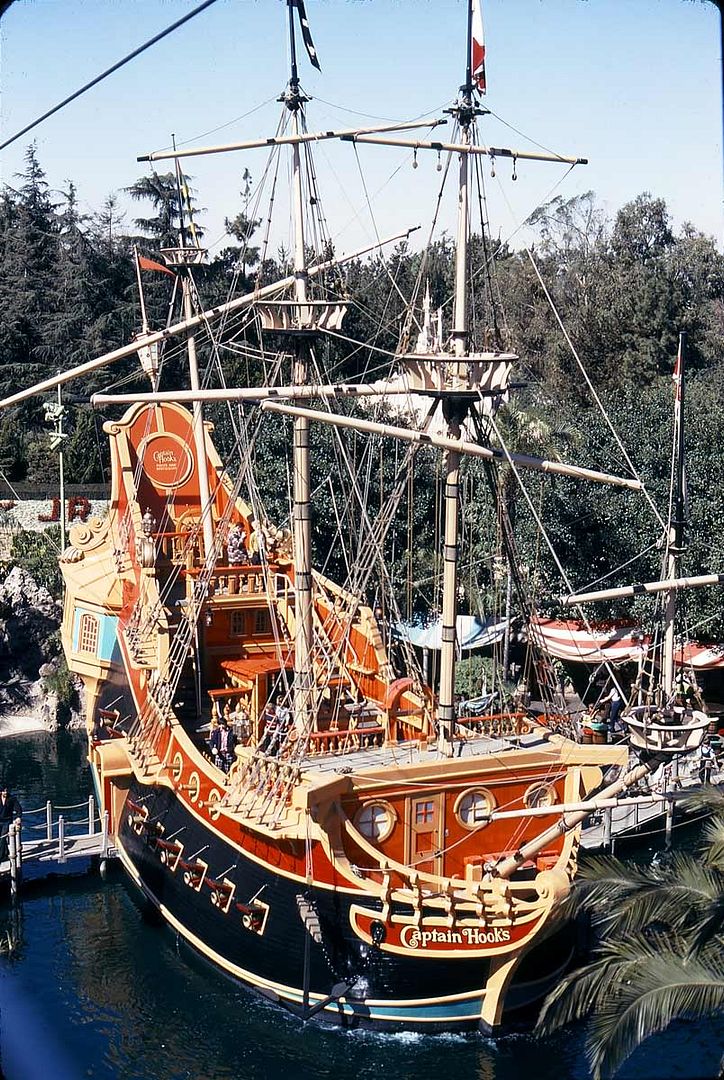 And finally, the other square-rigged ship at Disneyland. I'm not even going to say its name, how do you like them apples? But it rhymes with "folumbia".