World's Fairs became obsolete when we first contacted our alien brethren and became part of the Intergalactic Federation. But they were still pretty cool in the 1960's! Today I pay tribute (yet again) to the 1964/65 New York World's Fair.

Here's a nice (and rare) interior picture from Ford's "Magic Skyway". The ride system seen here would eventually be adapted for the Peoplemover at Disneyland... only here you get to ride in brand new Ford convertibles! As you can see, some of the cars are heading out into one of the clear habitrail tunnels before viewing scenes of prehistoric man, dinosaurs, and other wonders.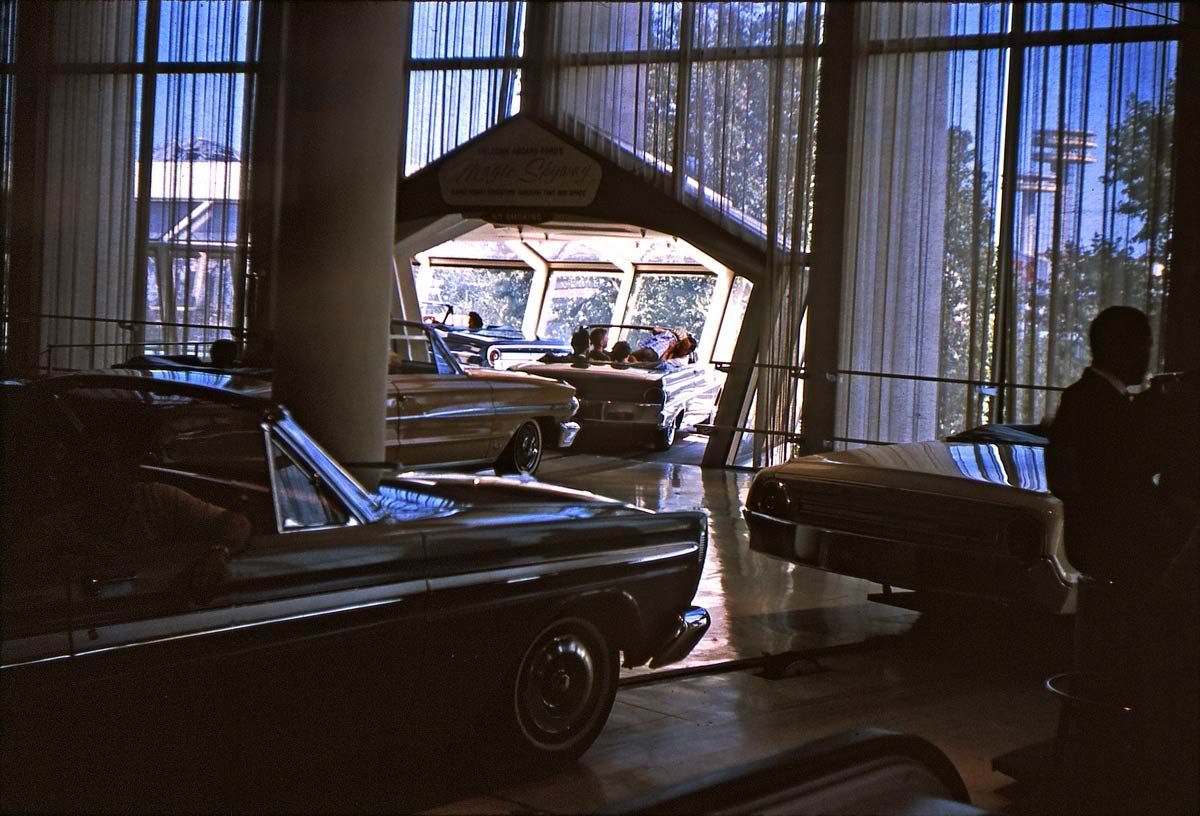 Here's another unusual view taken from inside General Motors' "Futurama". This was an updated version of the legendary 1939 attraction, and like it's predecessor, it was one of the most visited pavilions at the fair. In this view you can see a skein of highways, lined with sponge trees. Highrise buildings (that don't look futuristic at all to my eyes) tower overhead, but there are no flying cars yet.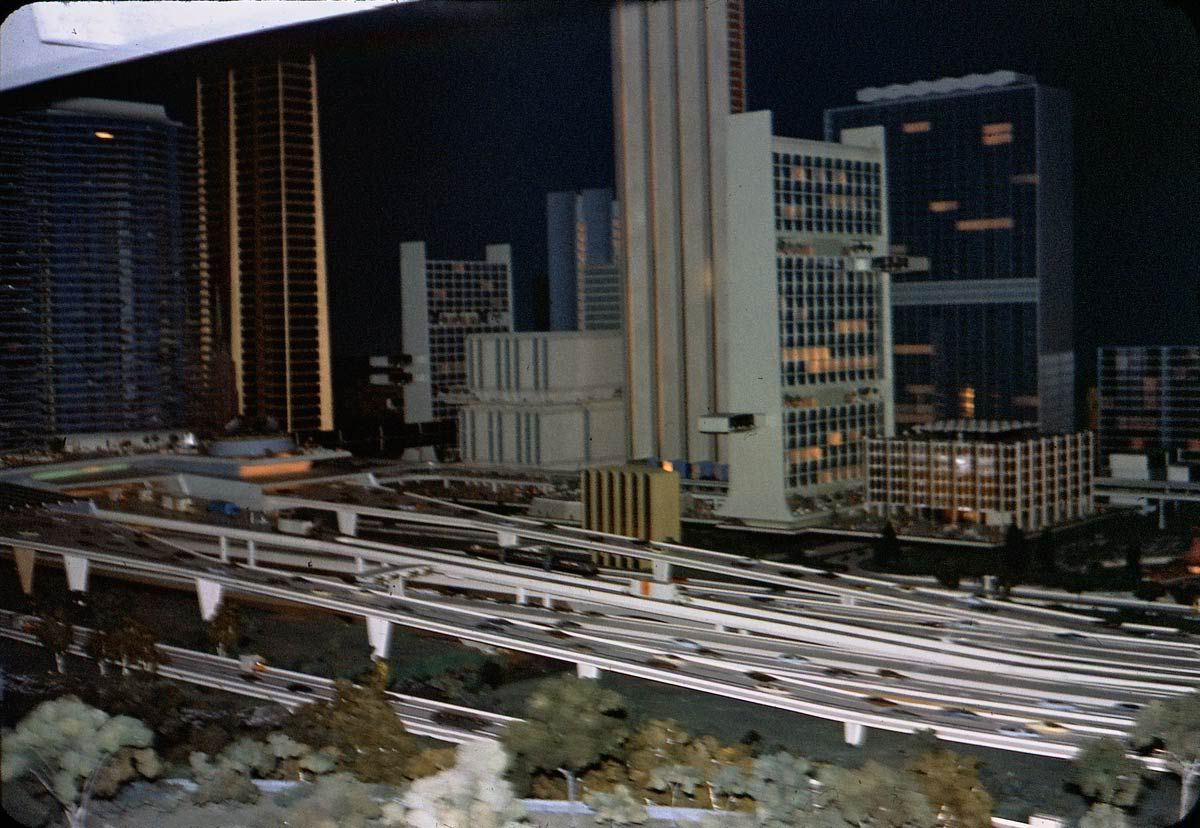 Looking across the Long Island Expressway (I think), we see the AMF Monorails coming and going. The rakishly angled station can be seen to the right, while the striped circus tents of something called the "Circus Museum": "The candy-striped pavilion had exhibits from the famous Ringling Circus Museum in Sarasota, Florida. The displays reconstructed the history of the circus, from the chariot contests in ancient Rome's Circus Maximus to the present, with particular emphasis on the flamboyant Barnum and Bailey period at the turn of the century."



And finally, a view from the front of the Africa pavilion. Fierce warriors wait to pose with you at the Kodak picture spot (I guess if you have Kodak, you'll have picture spots!). Aren't they afraid that their souls will be captured? I believe that the figure that looks like "Cousin Itt" from the Addams Family is actually another interesting African costume. It's warm in winter and cool in the summer!