Today I've got two photos of Merlin's Magic shop. Let's compare and contrast, and at the end of this post, I want each of you to write a three page essay supporting your findings. Please include footnotes and a complete list of your sources.

This first picture is from August, 1955. It looks like a hot summer day (something about that nearly-white sky!), but plenty of folks are milling about, curious to explore this amazing place called Disneyland that they've been hearing about. I think I'll set my time machine for this date!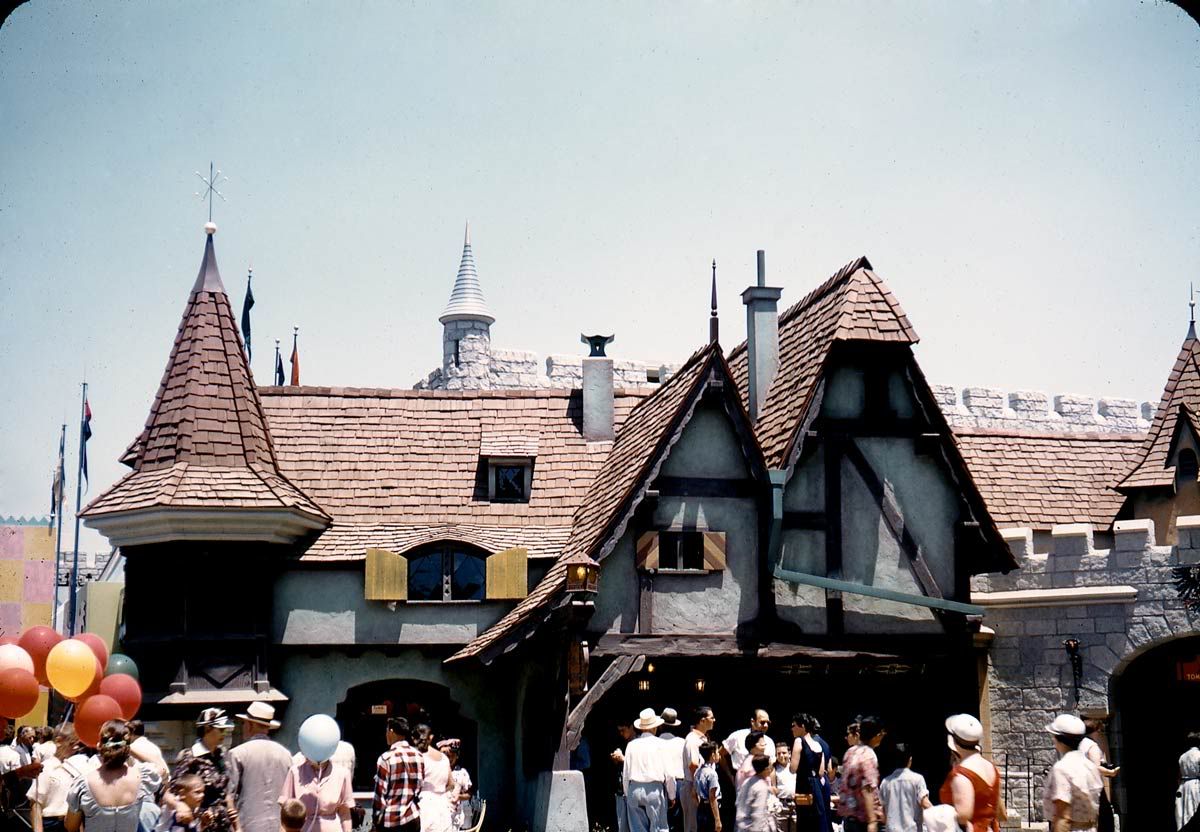 Now on to February 1962. With the exception of that big mountain in the background, the differences aren't too extreme. This photo benefits from a beautiful sky, blue with fluffy clouds. Folks are dressed for cool weather, plenty of coats and sweaters. Here's an example of a photo in which the crowd adds to the fun (just my opinion, of course). Love the "mouse ears" balloons that look like the ears have been dipped in chocolate. Don't eat them though! I learned the hard way. There appears to be some upstairs space over Merlin's... were there offices or storage up there? I've change my mind, the time machine is taking me to Feb.'62!