I'm down to the last few stereo slides from the early 1970's - here is the penultimate post from that batch!
The afternoon sun gleams off of the Mark III Monorail as it races toward the Disneyland Hotel. To the right (beneath the beamway) you can just see the sign advertising the Hotel's miniature golf course. Pretty cool! I'm not loving the cars quite as much as I do in earlier parking lot photos.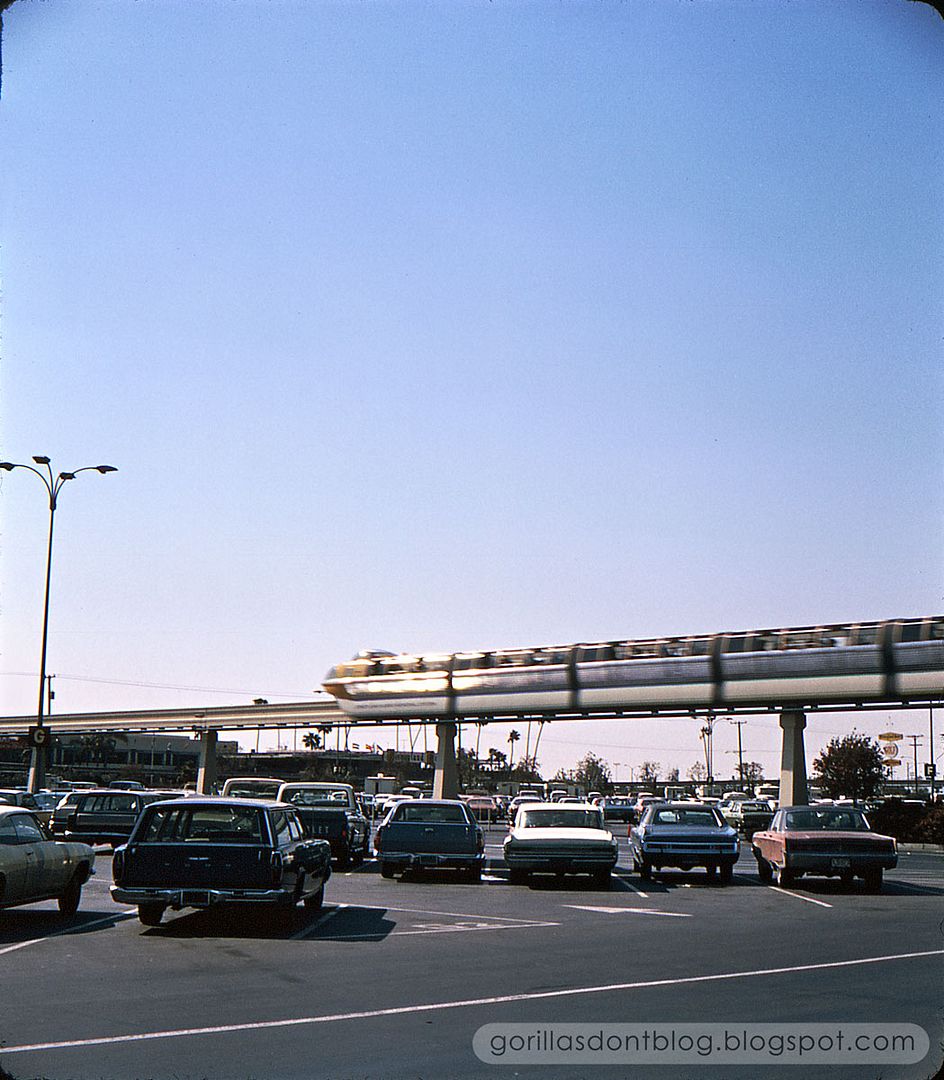 There's the Ernest S. Marsh locomotive at the station; the "Disneyland" flag is flying overhead, though I prefer the earlier version with Mickey's portrait. Speaking of portraits, I think it's odd that they put a small hedge around Mickey's flower portrait - if you happened to be off to the side, it would block his smiling face. The posters are gone, I wonder when they were removed from the fence?