Today's pix are from a small group taken by a guest who apparently arrived at the park about an hour before sunset. So most of the photos were taken in a low-light situation, which led to some really dark pictures. At least that makes them different.
From the deck of the Mark Twain, we look back toward the southern end of Tom Sawyer Island; Frontierland is still lit with the setting sun's afterglow. Aunt Jemima's restaurant is particularly rosy; a canoe is heading 'round the bend, and folks are waiting for a raft for one of the final trips back to the mainland (the island always closes as dusk).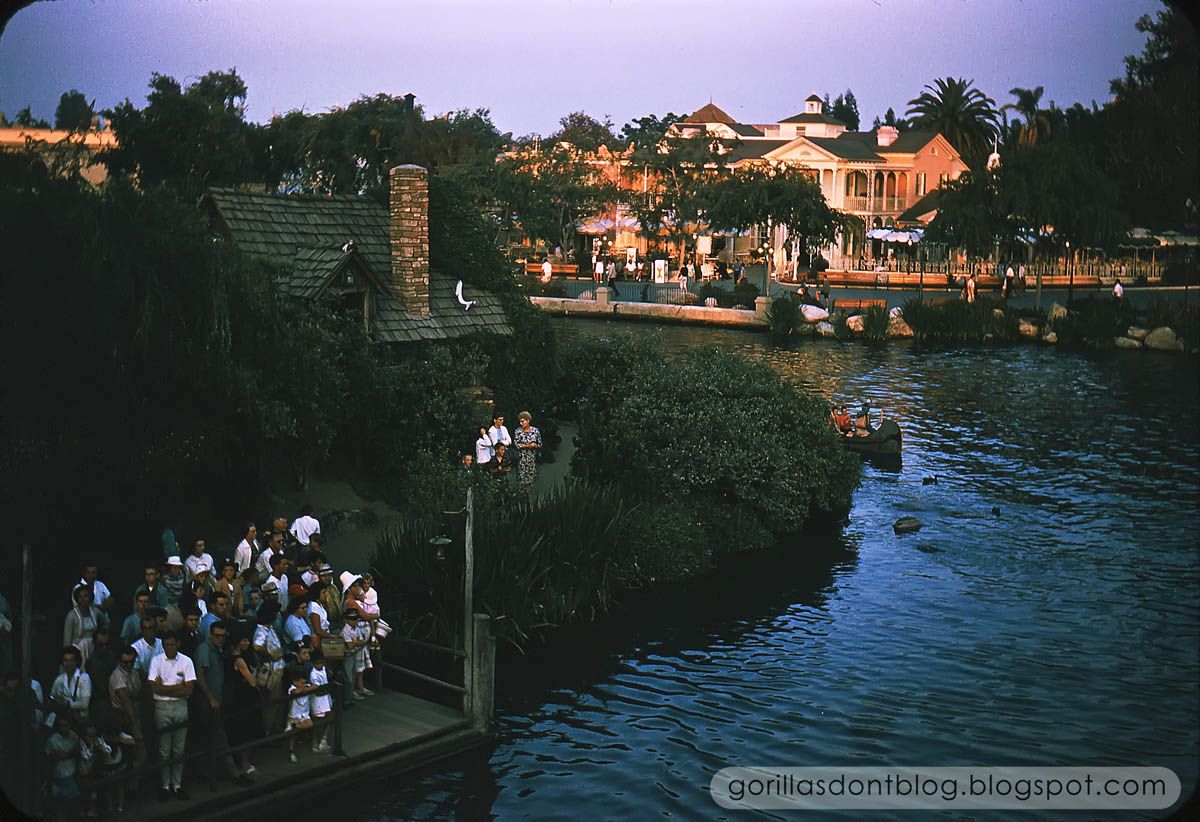 A second photo was snapped just seconds later, and we can see one empty raft and one full raft. Green construction walls are all over the place, part of the earliest work on what would eventually become New Orleans Square.