I'm down to the last few photos from this bunch of Autopia pix, circa 1998.
Once again, I am impressed with the beauty of the landscaping in this image. The little girl in pink is experiencing her first drive through the country. Every 20th car got to hit an animatronic skunk, which always evoked much laughter.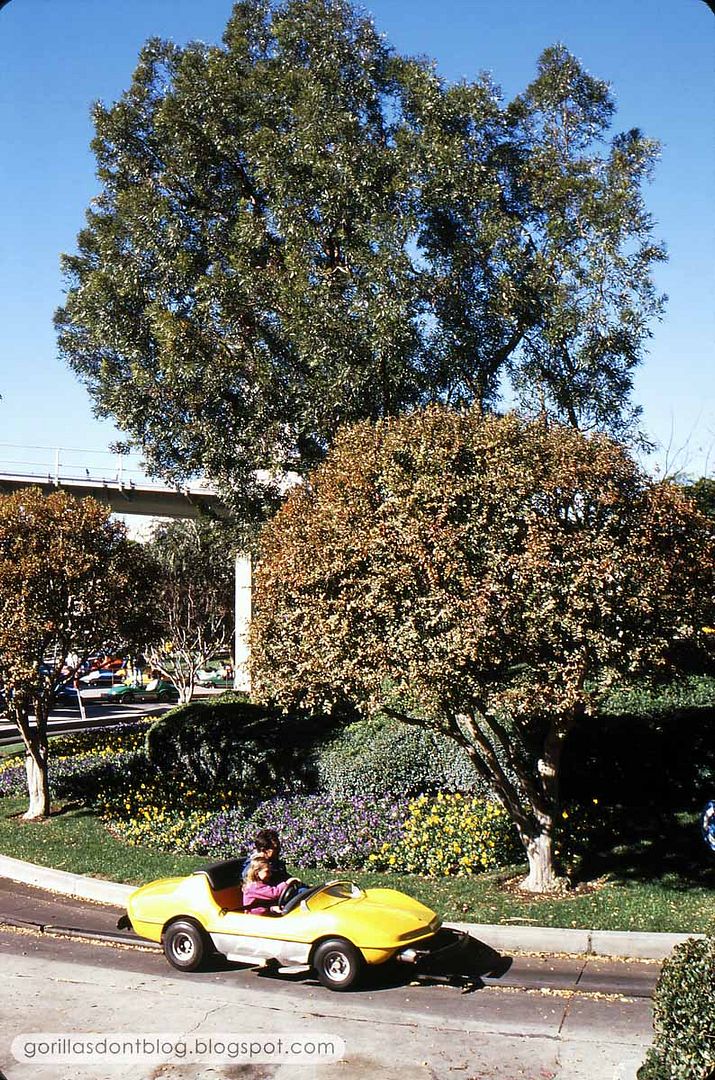 And here's an almost-identical picture, only the car has changed to a tomato red (or is it orange?).