Everybody likes the Jungle Cruise, but for a kid in 1956, it must have been the coolest thing ever. Elephants, rhinoceroses, hippos, and of course - headhunters! Today's photos are less about the Jungle Cruise and more about kids on board.
Four moppets are silhouetted against the lush jungle - I think a rhino just circled past us - and these kids are hardly blinking. They don't want to miss a thing! I'm pretty sure that '56 was before the Skippers did their humorous spiels, which in a way might have made things more real for impressionable minds.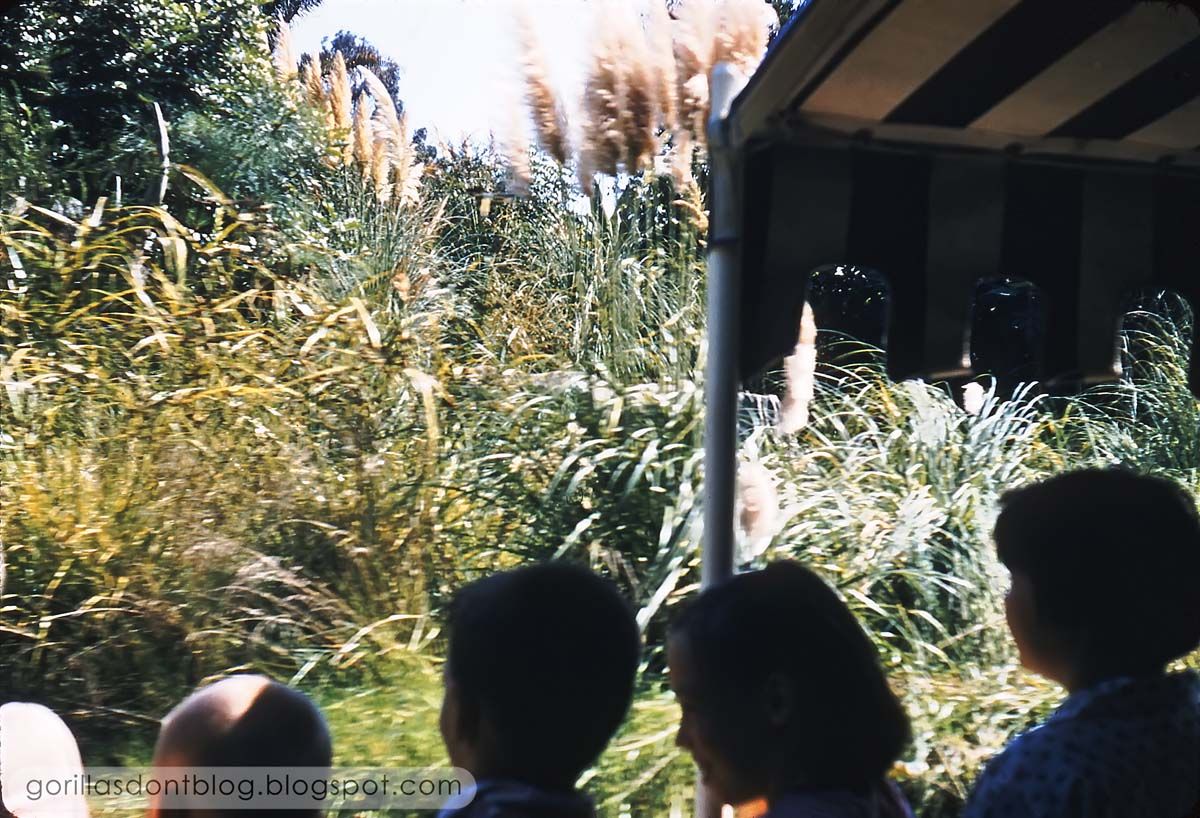 I love this one! Two buzz-cut boys watch as hungry crocs swim past the boat - and one of them is leaning waaaay over the railing for a better look. He might be one of those wisenheimers who tries to spot the underwater mechanisms, but my guess is that he was completely immersed in the experience.