People seem to love it or hate it, but "It's a Small World" has been around for a looooong time. Next year it will be 50 years old, because (as you know) it debuted at the 1964 New York World's Fair as part of an exhibit sponsored by both Pepsi Cola and Unicef (the Disneyland version opened in May of 1966).
Here are some photos from the attraction as it looked at the Fair, in the order that they would have been seen (I think!). I wish I had side-by-side pictures to show the same scenes as they looked at Disneyland circa 1966, because I'm sure there were differences, even if they were minor.
This scene of a British military band (wearing those cool bearskin helmets) is one of the first that guests see on their trip around the world.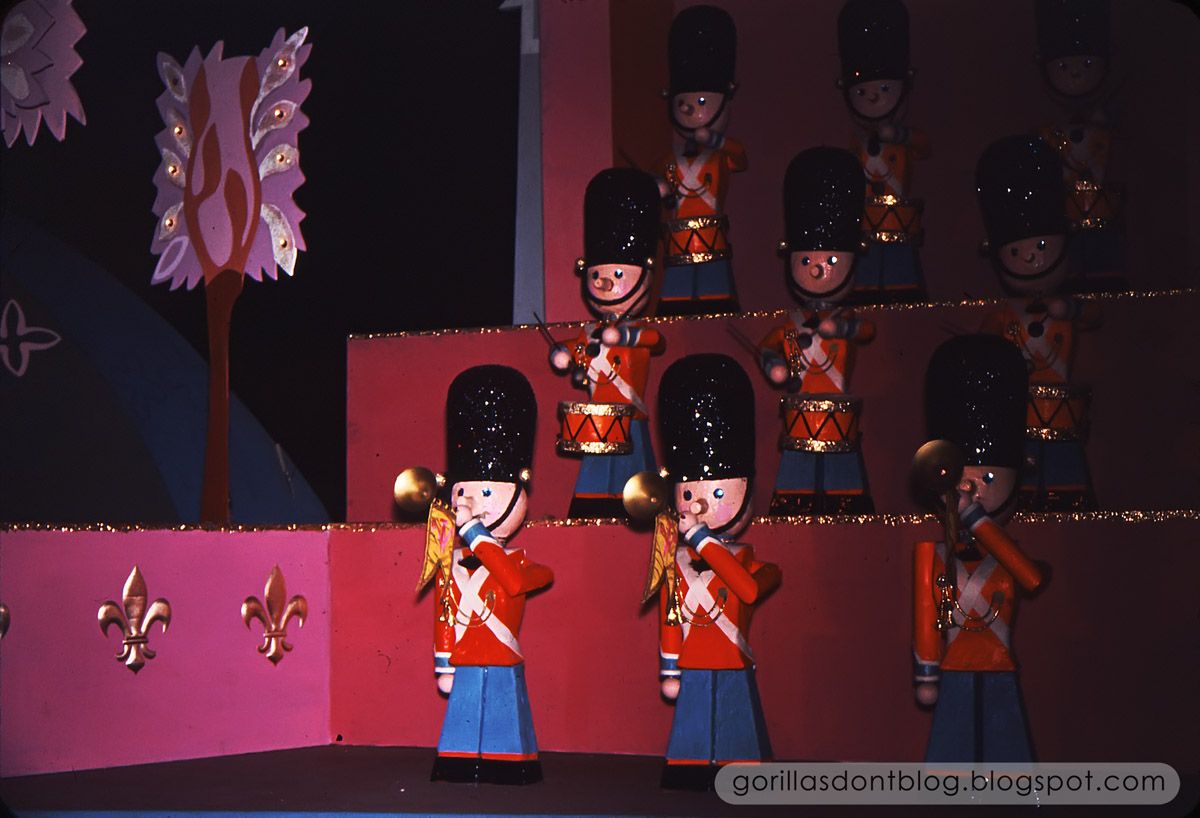 After visiting Scotland, Ireland, France, Belgium, Holland, Spain, Denmark, and Germany, we finally see these adora-bobble Scandanavian singers.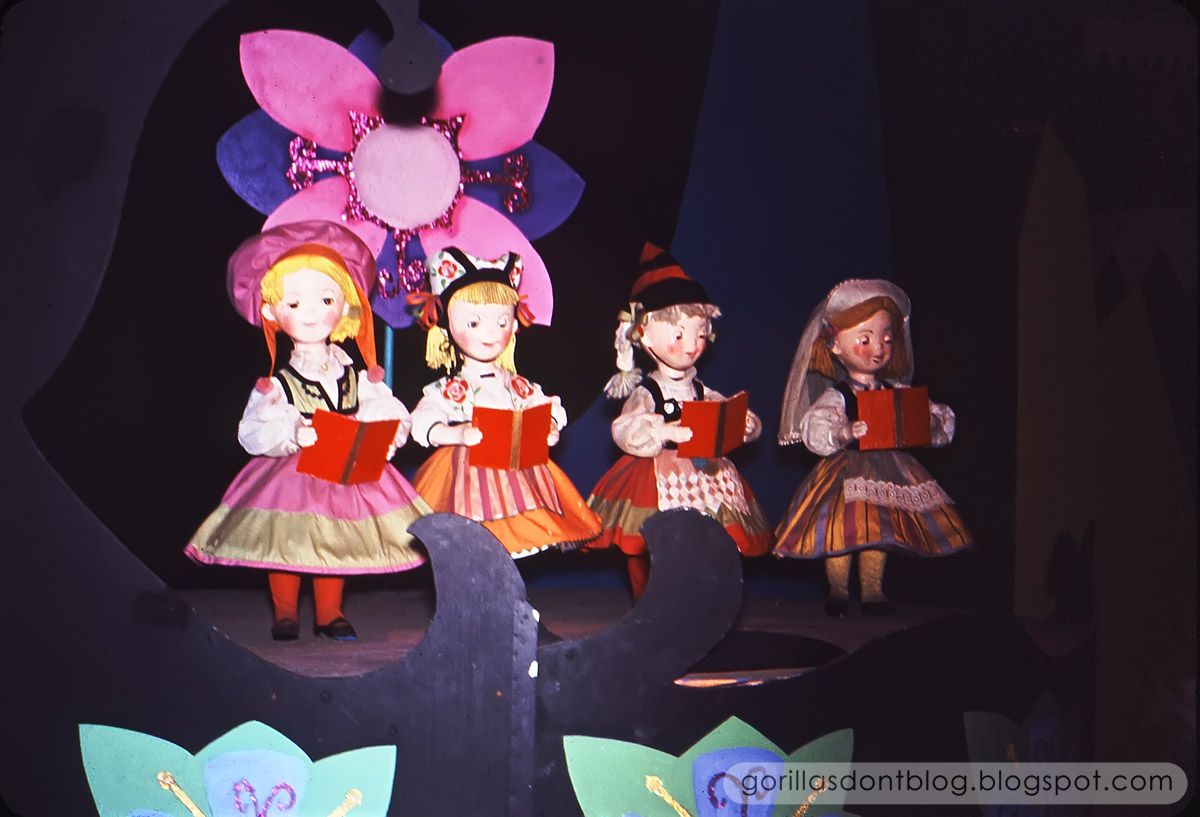 Moving through the rest of Europe, we find ourselves passing Israel, Indonesia, Bali, Arabia, and this grinning tiger in India.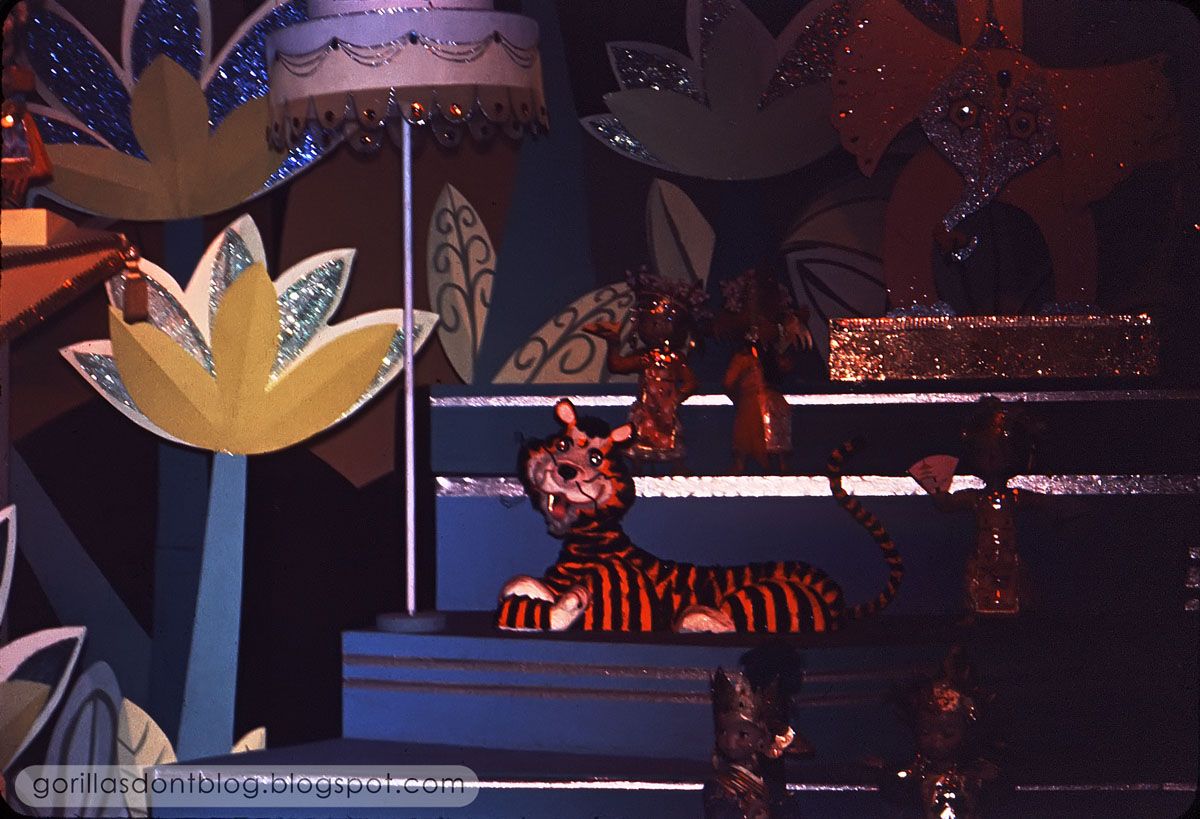 After passing the wonders of the African continent, we find ourselves in South America, where these silly penguins in purple gaucho hats wobble like weebles.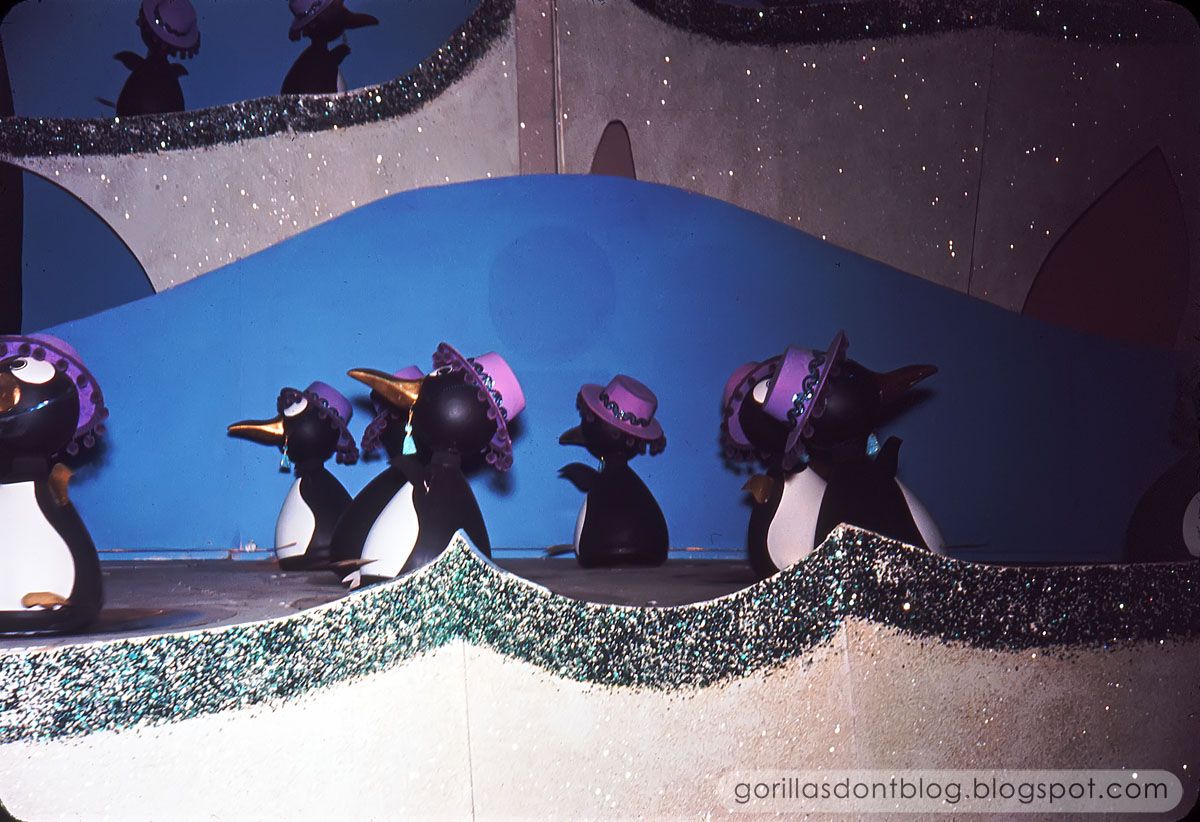 I wish I had a more complete record of IASW at the Fair!