Here are some nice views of Knott's Berry Farm's wonderful Ghost Town, circa 1967. I love the peaceful, laid-back atmosphere. In a few years, the Log Ride would open, and many changes would occur at Knott's (charging admission, for instance), which would alter the park forever.
The California state flag flies proudly over Main Street. Handsome Brady and Whiskey Bill are fenced off, clearly a murder has taken place on their laps. Again.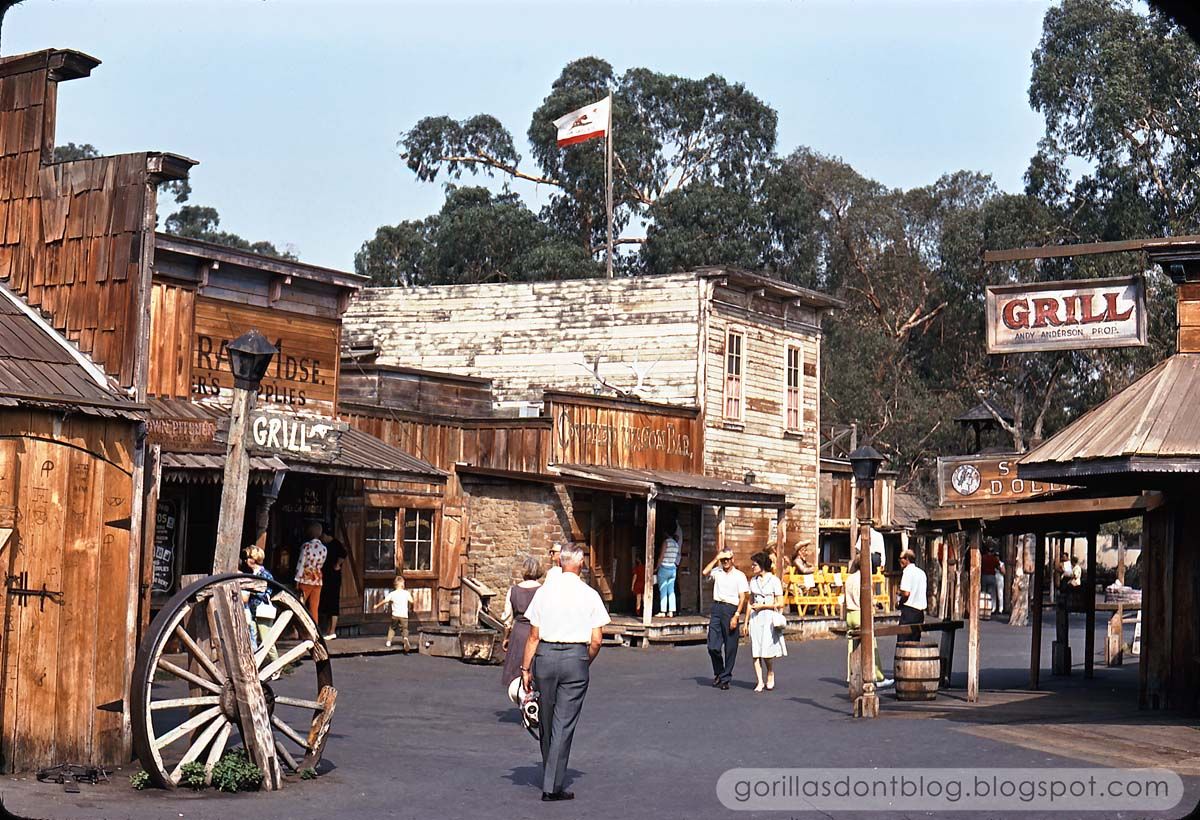 Over on Stage Road we can see the Candle Kitchen to the right, and the Ghost Town Office to the left. If you need a wagon wheel, you've come to the right place.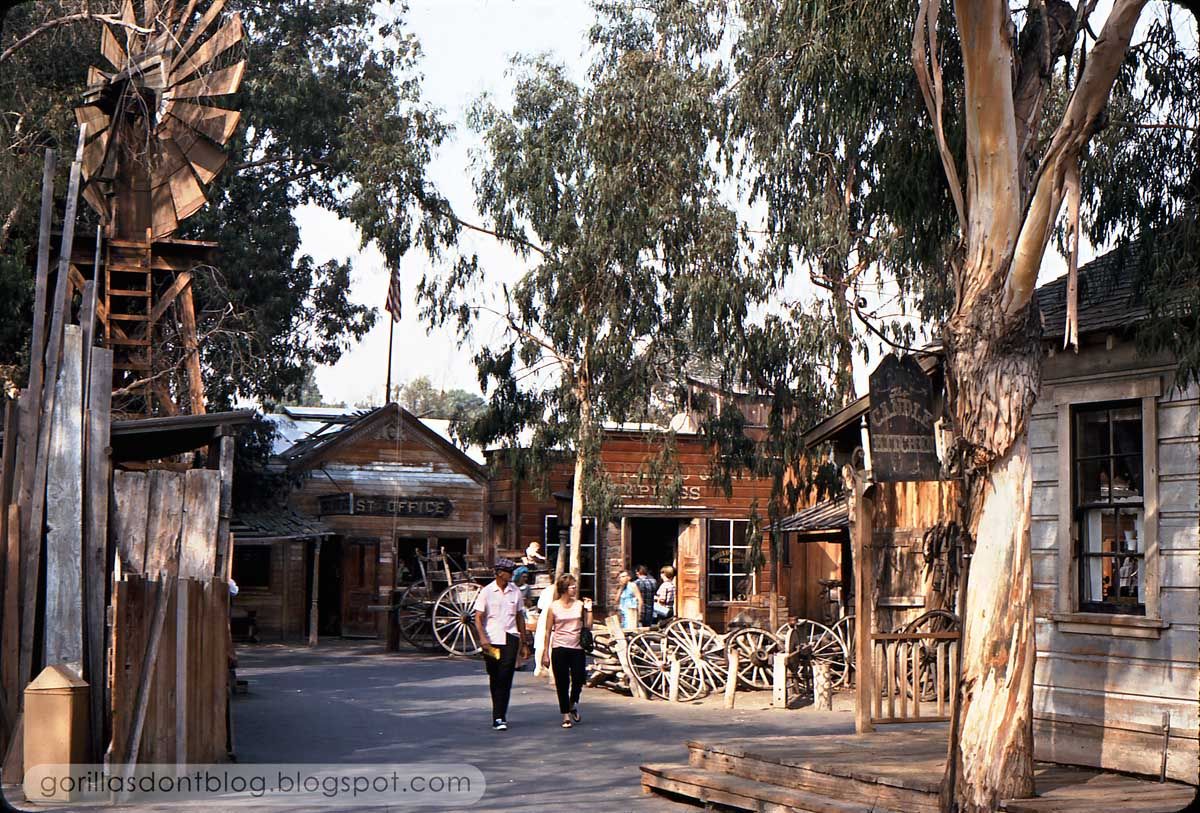 And one last look, with the familiar Arastra to our right - I'm glad that the mule is getting some shade. Trees, trees everywhere, it looks so great. They're all gone now, as far as I know.