My collection of photos from the 1964-65 New York World's Fair has mostly been scanned and shared here on GDB - we're getting down to the bottom of the barrel! I really shouldn't store slides in a barrel.
I love this view of Sinclair Dinoland; Trixie Triceratops and Tommy T-Rex are having a discussion about asteroids. Tommy doesn't believe in them, but Trixie has been reading some pamphlets and she's concerned.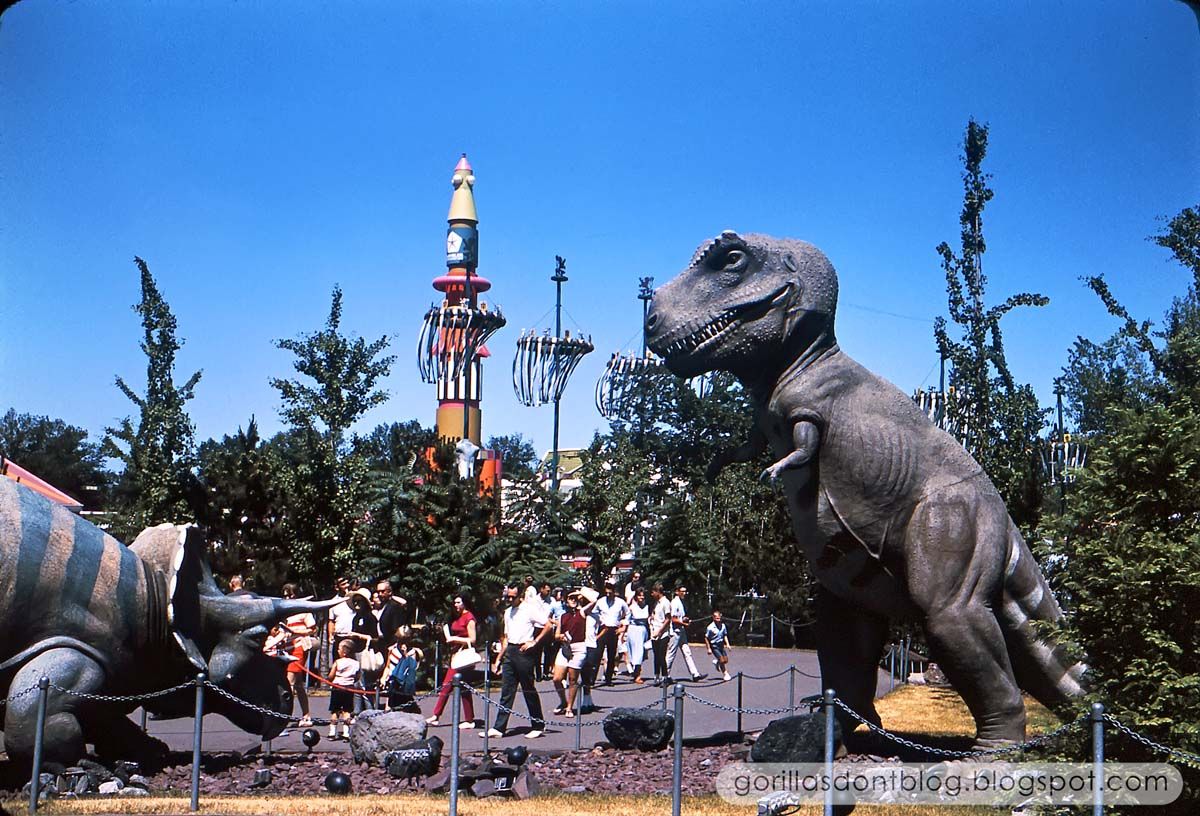 I am always happy to see the whimsical Tower of the Four Winds (North, South, East, and Purple), from Pepsi Cola's "It's a Small World". It would be kind of cool if they would recreate this at Disneyland - it doesn't have to be quite a huge (it was 120 feet tall). And maybe, using modern materials, they could make make it thinner and airier, the way Rolly Crump intended. Sure, that'll happen any day now!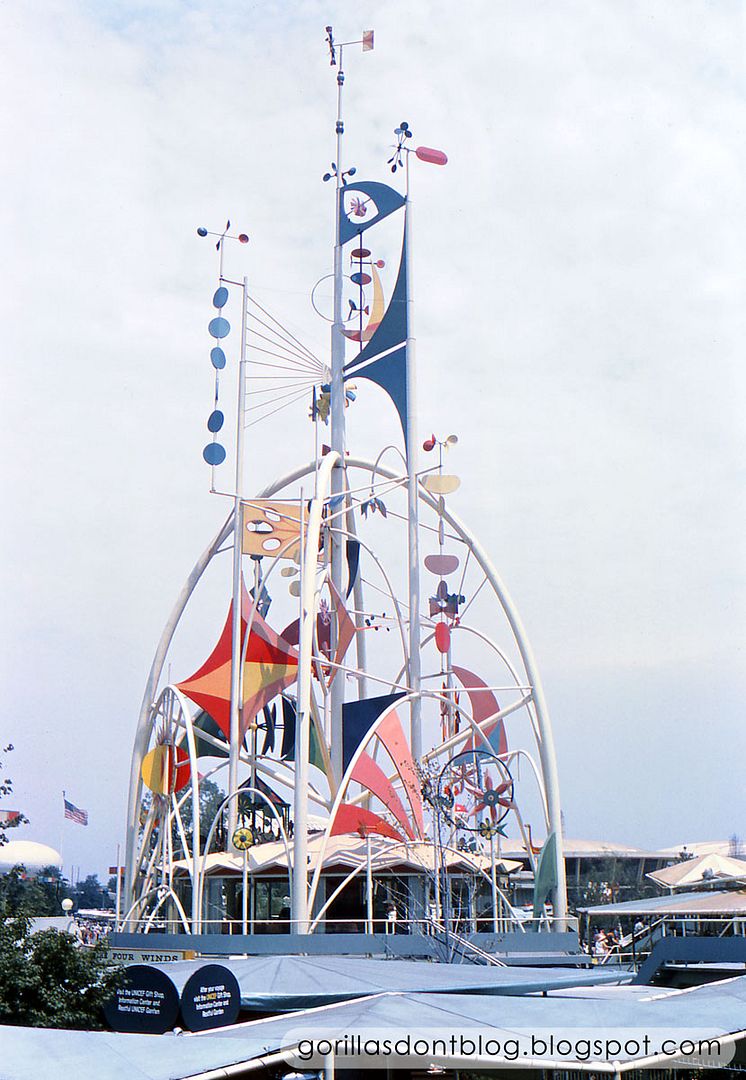 A dutiful boy pushes his kid brother around in wagon modified to look like a sports car (sponsored by Hertz Rent-a-Car). Hardly embarrassing at all! Based on what little I can see, it looks like they are turning from the Eisenhower Promenade onto the Avenue of Commerce. Or maybe not.