An unknown photographer was mighty taken with the sight of a stretch of movie marquees in Boston. It does make a pretty picture, doesn't it? The lighted signs reflected on the wet pavement are twice as dazzling. Part of the fun is checking out the movies playing at the venues. The Mayflower is showing "The Naked Maja", loosely based on an affair between Spanish painter Francisco Goya and the Duchess of Alba. Ava Gardner, hubba hubba.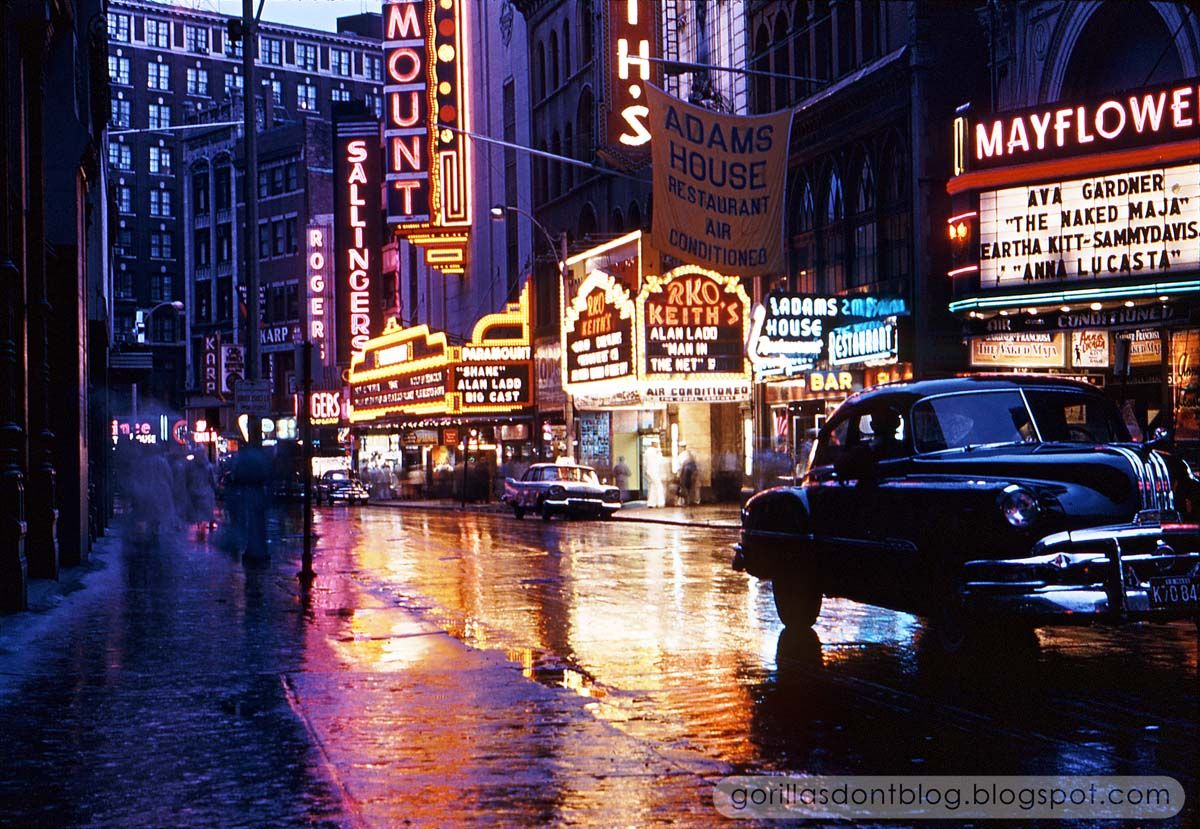 Just up the street, the Paramount was showing the Alan Ladd classic, "Shane". Which is odd, because that movie was released 6 years earlier. Ladd must have been red-hot, because the RKO Keith's theater was showing another one of this pictures, "The Man In The Net". Let's go there, it's air conditioned!
Here's one more view - the photographer took at least 5 more pictures of this scene!