Today we continue with more slides from a lot of early 1970's views of the Magic Kingdom. Unfortunately a lot of them have turned out to be rejects, much too blurry to even bother with. Oh well, there are still about a dozen that are still worth sharing.
I like this little tableau along the Rivers of America; was it on the shore of the Mainland, or on Tom Sawyer Island? The little keel boat looks almost like a toy.
Maybe the owner of that keel boat also built this cabin. He used those Duraflame logs, which was just a bad idea all around. Was the settler's corpse ever seen in Florida, or did we get to assume that he was roasting inside?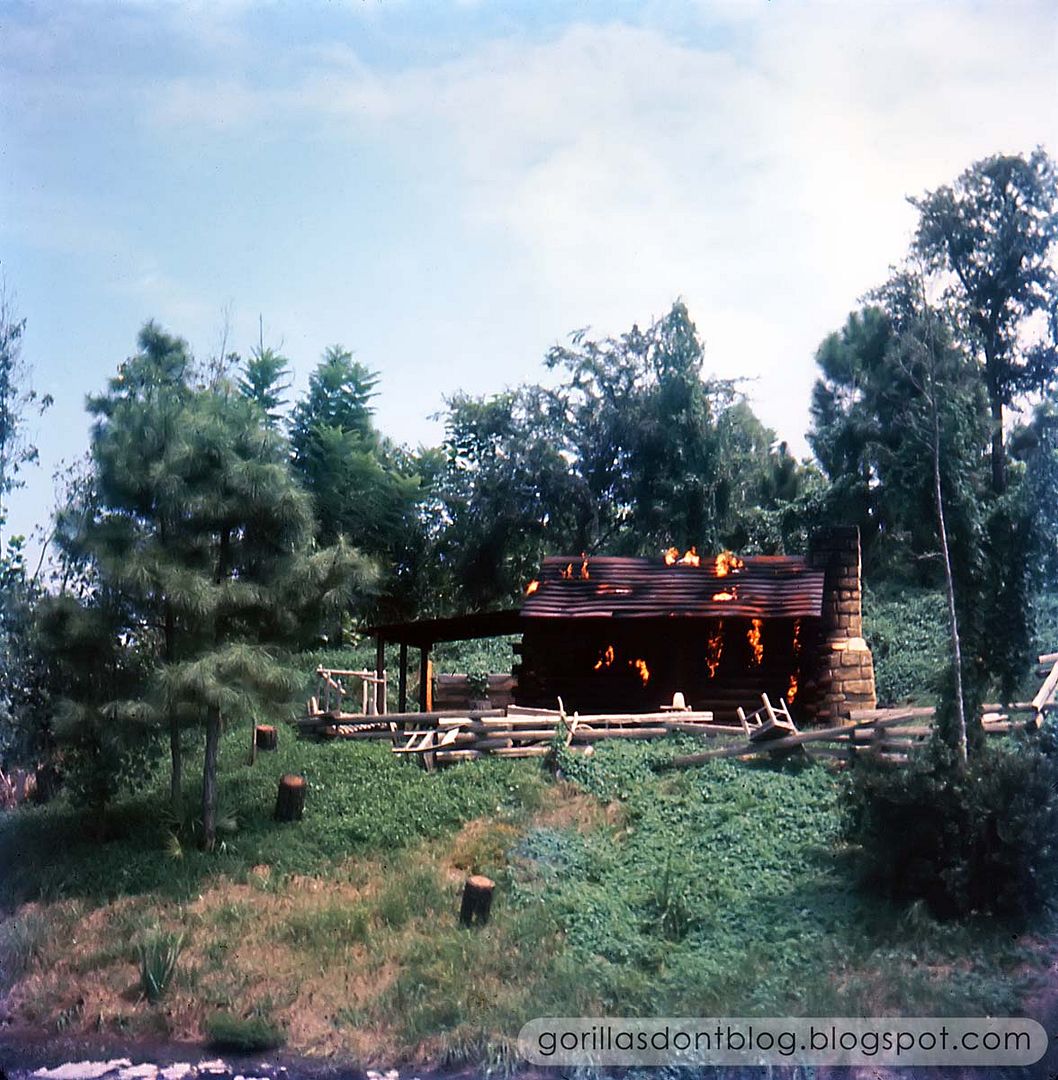 The boys and their stripey shirts are enjoying a snack and the opportunity to take a load off; I guess that is Frontierland Station just visible to our left.
How about a lousy picture from the Tropical Serenade, aka The Enchanted Tiki Room? At no extra cost to you, of course.