This first picture featuring the Chicken of the Sea Pirate Ship is very nice... the blues all have a turquoise cast, which somehow gives everything an old-fashioned feeling. I love the silvery Skyway buckets, that's a color that looks so good on vintage cars. Maybe a Studebaker or a nice Buick convertible.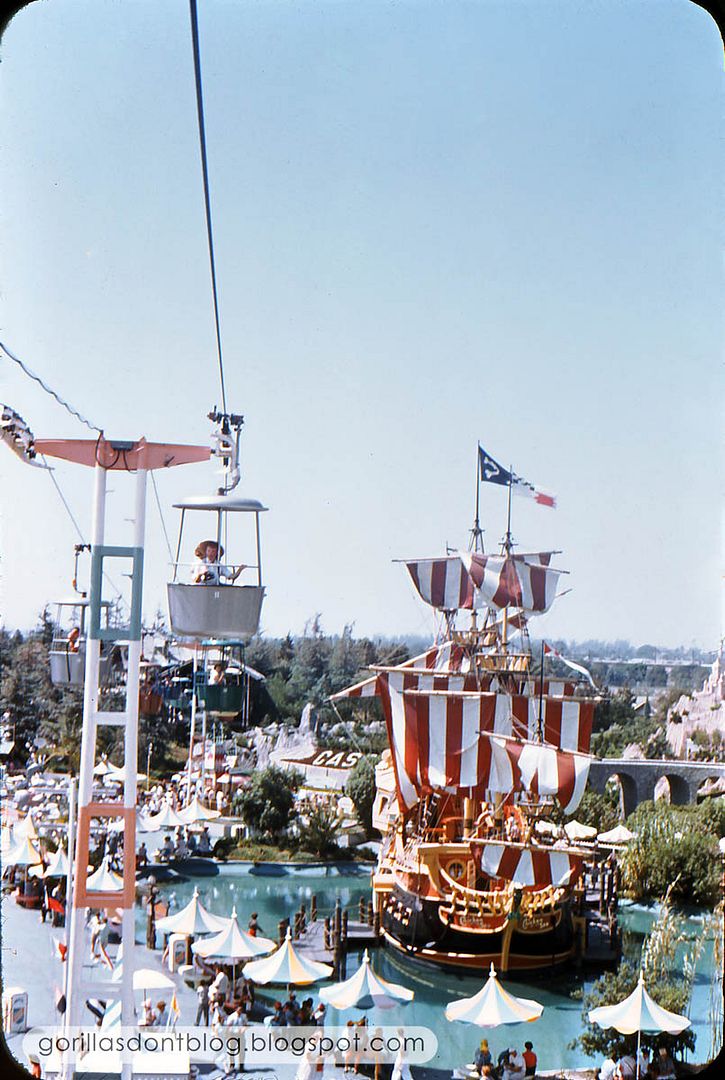 Back on terra firma, this colorful scene might qualify as "postcard worthy". A nice ice cream bar sounds pretty good right now, but you really should have a tuna burger first. You need fuel for your long day at the park!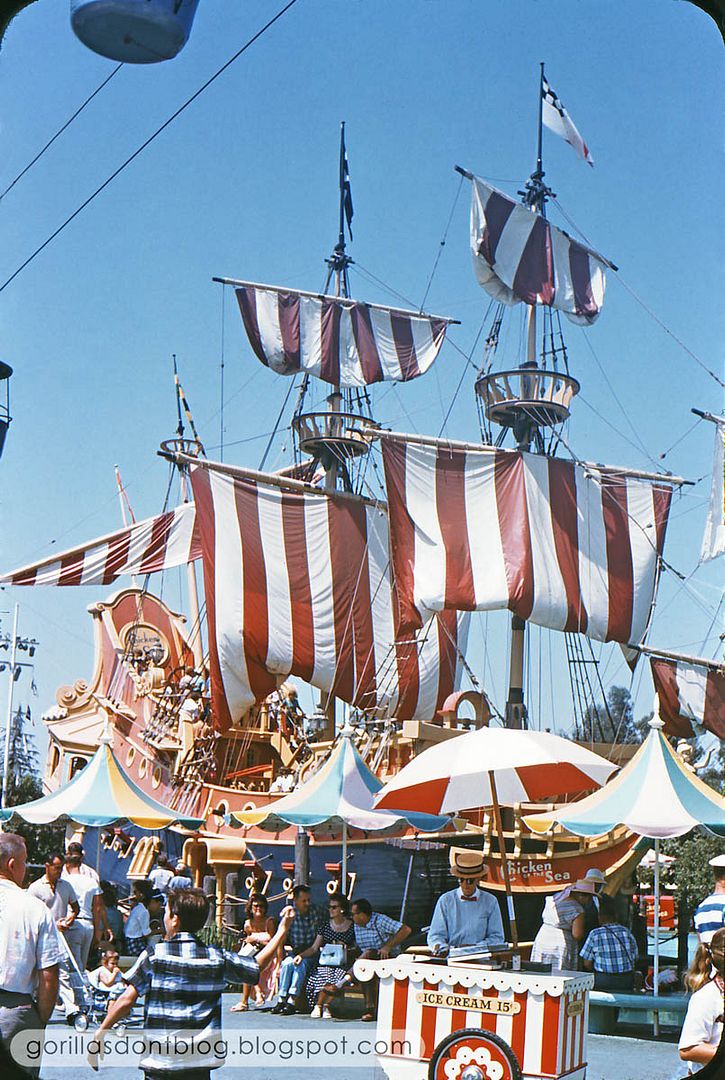 I think it's strange that somebody would take a photo of the sign advertising "Paco the Parrot", without taking a photo of Paco himself. "The folks back home are going to get a kick out of this sign!". If you're like me, you would pay several hundred dollars to look at a parrot, but there's no need - it's a free exhibit. (Take a look at a
recent post on Daveland's blog
to see how the menu has changed in just a year).