It is not often that I am able to post anything to do with one of my favorite attractions - Adventure Thru Inner Space! Like so many rides, this one was dark - even the queue was dimly-lit, which made picture-taking a bit of a crap shoot. Most people didn't bother.
Say, lookit that microscope. It sure is mighty! This one is different from most microscopes... instead of making small things appear large, it shrinks people down (smaller and smaller!) until even sub-atomic particles are visible. Like most kids, I was so fascinated by the sight of the full-sized Atomobiles going in one end of the Mighty Microscope, only to appear further along the track, already reduced to only a foot tall. Did the process hurt? What if we stayed tiny??
I've lightened up the picture a bit (even though it is terribly grainy) so that you can clearly see the Peoplemover vehicles as they passed above the microscope. Not only did they provide additional kinetic movement, lucky Peoplemover riders got a cool preview of the attraction.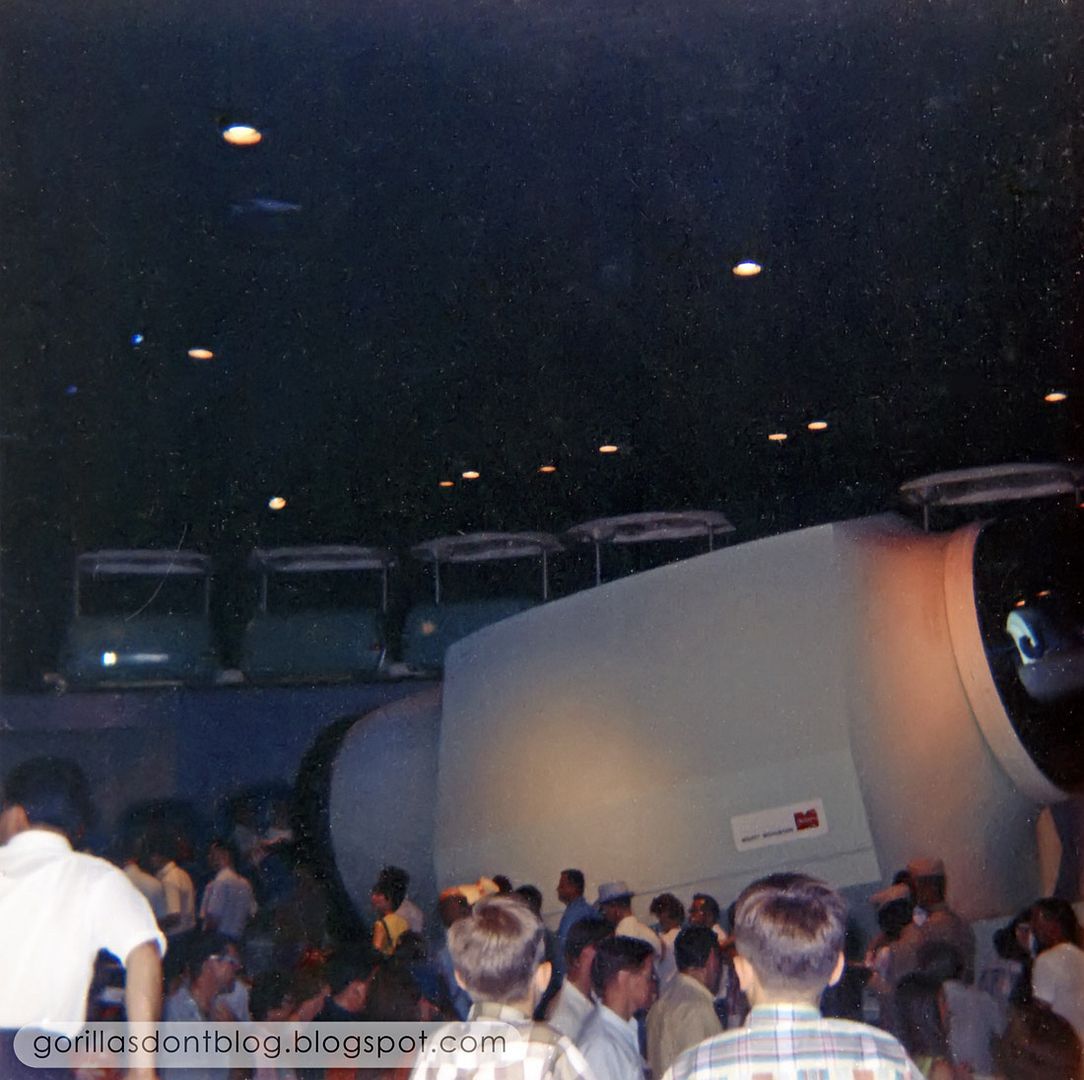 Here's a neat view as seen from inside an Atomobile as it heads toward the microscope. The lighting, music, and sound effects all helped to make this one of the strangest and coolest attractions ever.