One of my time machine "dream destinations" would be the 1939-40 New York World's Fair - the "World of Tomorrow". Built as Great Depression reached its 10th year and opening just months before World War II began in Europe, the Fair seemed perched between the past - Art Deco architecture was still prominent - and a beautiful "Tomorrow" featuring gleaming buildings, clean cities, modern marvels, and plenty of everything for everyone.
I was lucky enough to happen upon some rare Kodachrome slides from 1940, and am happy to be able to share them with you here. Let's start with the façade to the American Telephone and Telegraph Company pavilion; out front is "The Pony Express" sculpture; when you walked through the semi-circular entrance, you passed a forecourt with "aromatic pines" on your way to the formal entrance. Inside, lucky guests (chosen by lot) could make long-distance calls to anywhere in the U.S. The "Voder Exhibit" demonstrated the creation of a synthetic human voice. There was a "Hearing Exhibit" and a "Stereophonic Exhibit". Sounds pretty neat!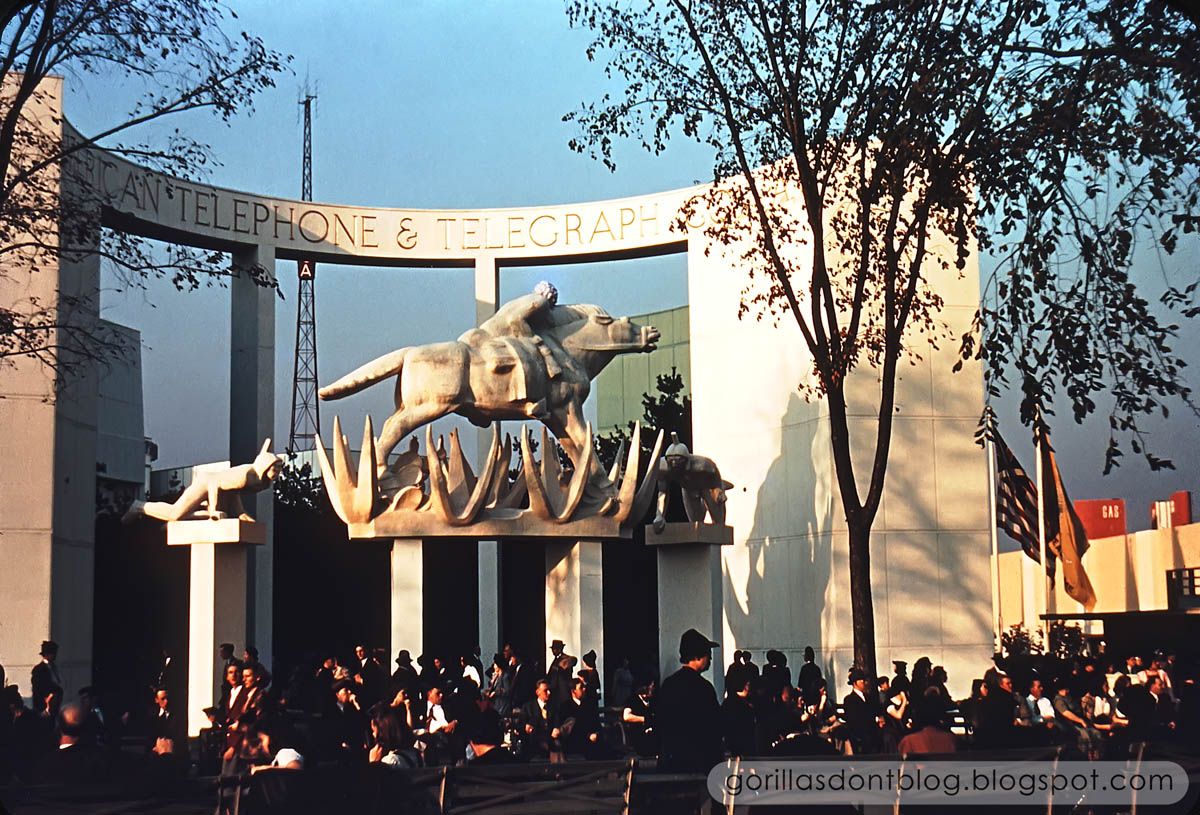 It's a bummer that this one is so dark, but you can still see the giant cash register, part of the "National Cash Register Company" pavilion. The register itself is 40 feet high, and was atop a 33 foot tall building. The numbers in the display showed the daily attendance (in this case, 236,510) in 2 1/2 foot numbers. Inside you could see a cash register reduced to all of its parts - all 7,857 of them!
Lastly (for today) we have the Communications Building. The official guidebook says describes it thusly:
Flanked by twin pylons 160 feet high, the façade is adorned with Eugene Savage's giant mural which depicts some means of communication
. Inside, you could see a presentation of
man's progress in communication, from the sign language of the earliest ages to the modern marvel of television
. There was also a 20 foot plastic head on one end of the hall, and a thirty-foot globe at the other end. In addition, there were seven panels with animated displays
illustrating one of the principal means of communication - postal service, printed word, telegraph, telephone, motion picture, radio, and television
. And that was just a fraction of what you would see!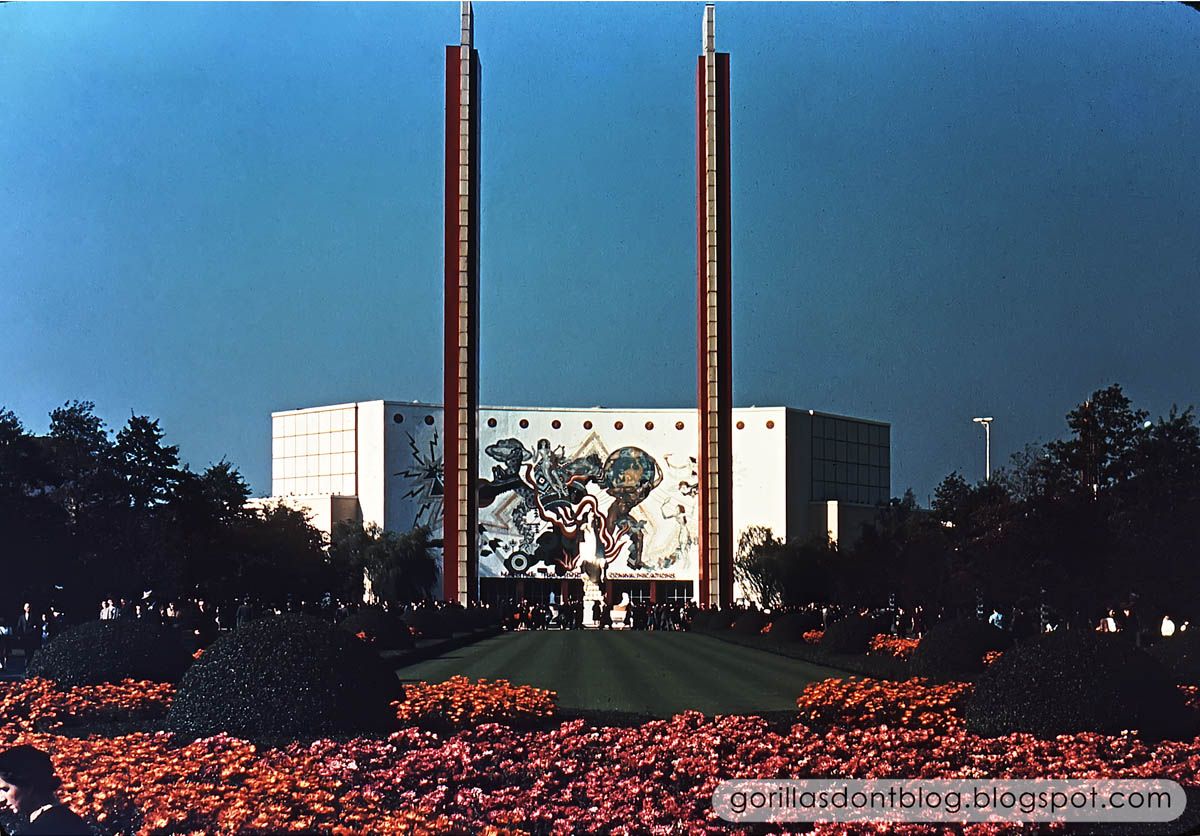 I hope you have enjoyed your visit to the 1940 World's Fair.