Two posts today? Why? Because there was some weird screwup with Blogger, that's why. So I'm leaving this one here - it's not that great anyway.

OK, I admit that our return to Gold City (see the first post here) is a bit of a disappointment; Our photographers took more photos of the chair lift up than they did of the park itself.
Still, you get a feel for the modest little western town. It looks a bit strange, there's no horizon visible. Buildings just end at the top of the hill and then... nothing. To our right is the Haunted Shack; raise your hands if you would want to visit that attraction. I wonder if it was similar to Knott's Berry Farm's shack? To the left of that is the undertaker's. Beyond that... well, I can't really make out what the other store fronts are supposed to be.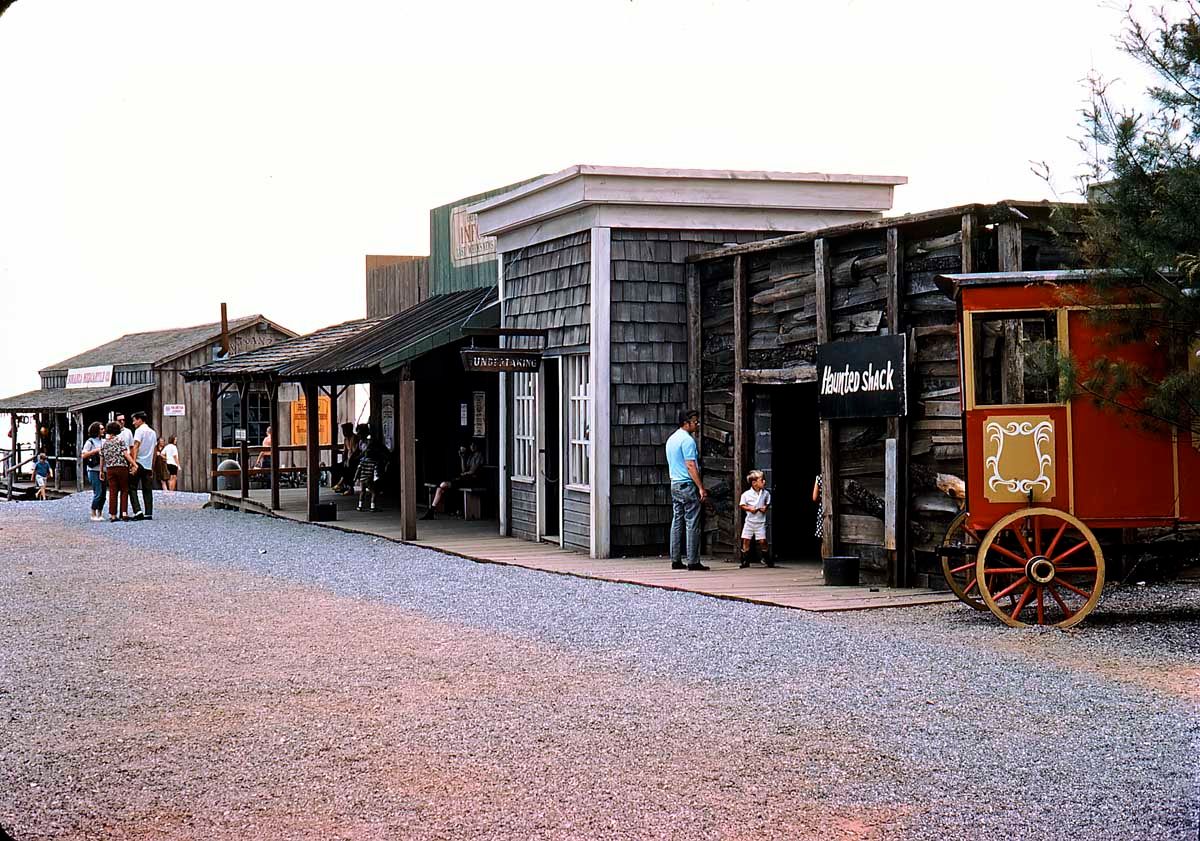 This photo is from the same lot, but it must have been taken later (or earlier?) in the day; notice the change in the shadows.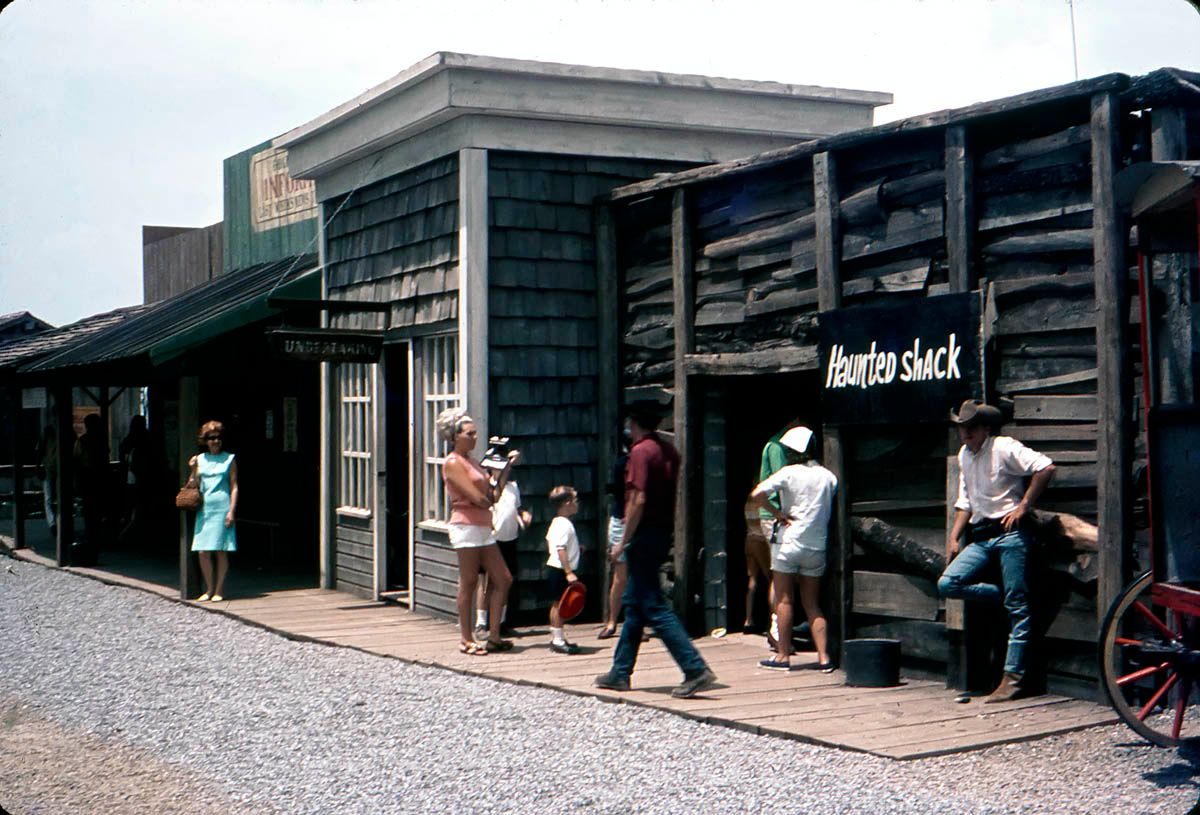 This log cabin was the only other thing that was photographed. Why? I'm sure everyone looking at this picture is wondering why THEY didn't think of using corn as a decorative element. It's not too late, be the first person on your block.