Today's interesting post comes to us courtesy of blog reader Andrea, who was nice enough to pass along some wonderful photos and text.
Andrea says:
Quick background: My Father-In-Law, Mickey McGuire, was a renowned car advertising photographer for 30 years. In 1997 a man named Jim Williams wrote a coffee table book, "Boulevards Photographic, The Art of Automobile Advertising", about Mickey, his partner and their company.
I wanted to share with you one of the pages in Mickey McGuire's section of the Shooter's Gallery. Attached are 2 photos from that page. The text on that page reads:
CAMERA/FILM: 8 X 10 View Camera, Ektachrome Transparency
ART DIRECTOR: Andy Nelson
This obviously isn't a car picture, but it was a result of some extra work I did while on an experimental shoot for Ford. J. Walter Thompson, which was Ford's advertising agency, also had the RCA Victor account. The people on the RCA business had come up with a theme line, "Color so real you think you're there," and asked for my help in finding a way to illustrate it. I ended up taking all of the guts out of a television set and used it to frame scenes which I set up at various locations.
The client loved the results and since it was my idea, I got the actual shooting assignment. And the first ad they wanted shot was to be in Disneyland with Walt Disney himself. I'd grown up with Walt Disney as one of my heroes. So when I was asked to take a picture of him, I was probably the most nervous photographer in the world. I shot him with his many colorful Disney characters. It was quite an experience to set it up and to control the background to emphasize what was going on behind the TV screen. I gelled everything but the picture tube area and used some grease to make the background a little bit softer.
Mr. Disney turned out to be a patient and understanding model. I was a young man in my mid-twenties and little did I know I'd be making history. This was one of the last pictures made of Walt Disney who died shortly after the ad ran. Disney characters (copyright) Disney Enterprises, Inc. / Used by permission from Disney Enterprises, Inc.
Here's the finished picture!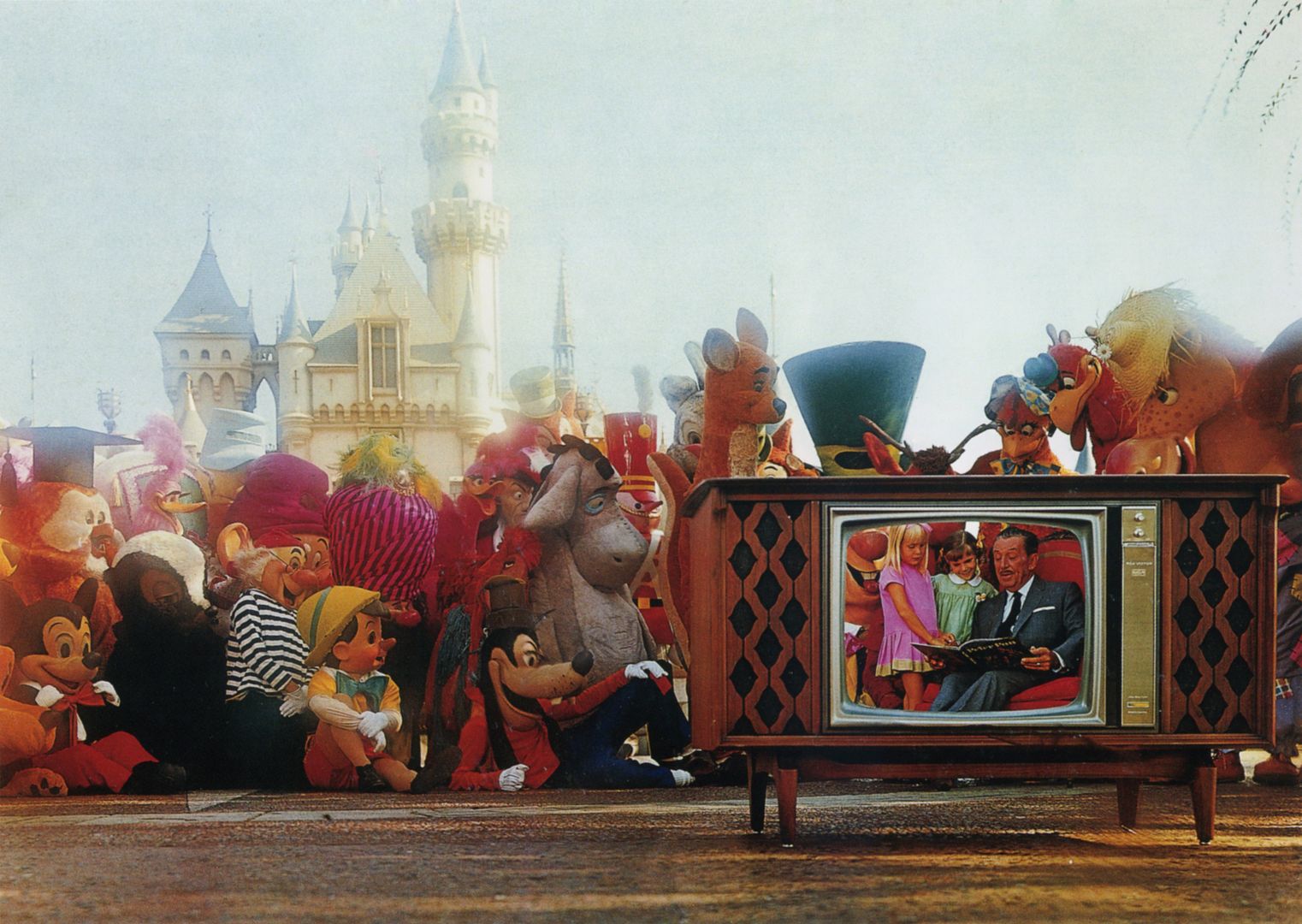 And here's a neat look at the early-morning preparations for the taking of that photo. There are lot of characters waiting around who never wound up in the final picture (particularly Snow White, Alice, and Peter Pan). I'll bet Mickey McGuire and his crew had been there since long before sunrise.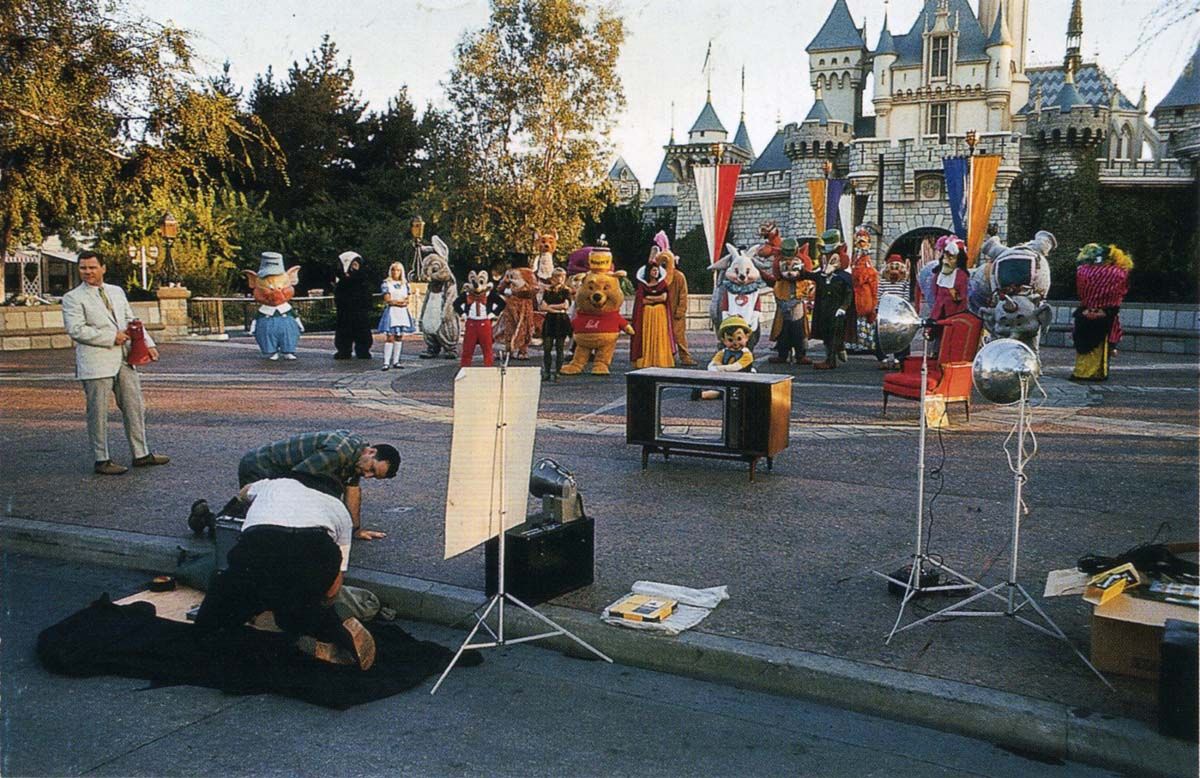 Andrea adds:
Sadly, Mickey passed away about a month ago after a long battle with Alzheimer's. Thank you for letting me share a part of our McGuire family history with you.