There's only one photo today, but I think it's a good one - featuring Main Street USA, in an usual angle (not sure I've seen one like this before). You've got the Crystal Arcade, with shops selling novelties and toys next to them, and then the big (by Disneyland standards, anyway) Emporium on the corner of Town Square. .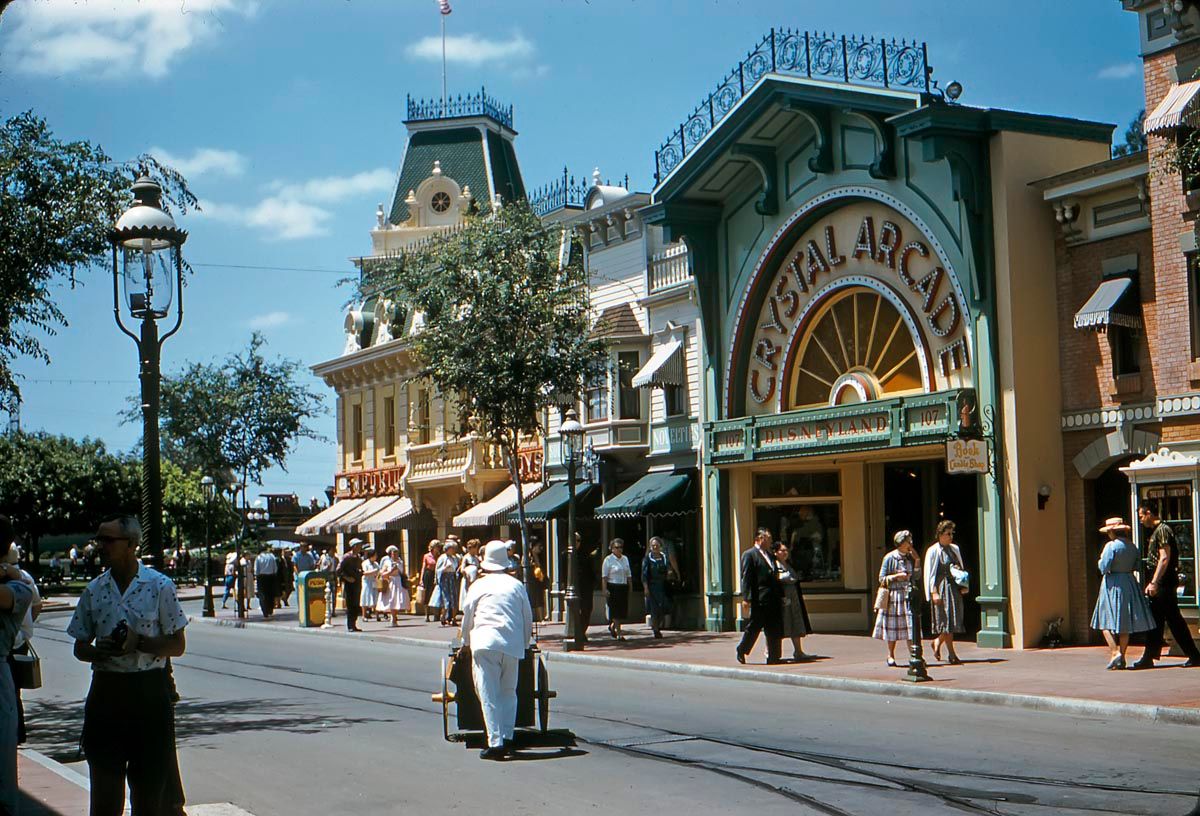 Seems like most photographers would have made a point to show Main Street Station, but not this time; instead you can just see what I think is the C.K Holliday (maybe it's the E.S. Marsh?) in the distance. The street sweeper in his gleaming white outfit adds to the old-timey ambiance
______________________________________________
Reader Matt asked about a mysterious object seen next to a doorway. Looks like a statue of a dog? Or a cat? Or a woozle? My mom has an old cast-iron doorstop that looks like a dog, maybe this is just an extra fancy doorstop? Good eye, Matt!