Did you that "Monorail" is Latin for "river horse"? Oh wait, that's "hippopotomatomus". I don't know about you, but I am always confusing the two. You have to be some kind of Alfred Einstein or something.
Anyway, there was a spiffy li'l Monorail at the New York World's Fair. You've seen it on this blog before, mebbe. In this first photo we see one of the river horses sitting at the station, which was a very cool translucent, futuristic structure where a superhero should live. Not Batman though, he's into caves. I don't judge.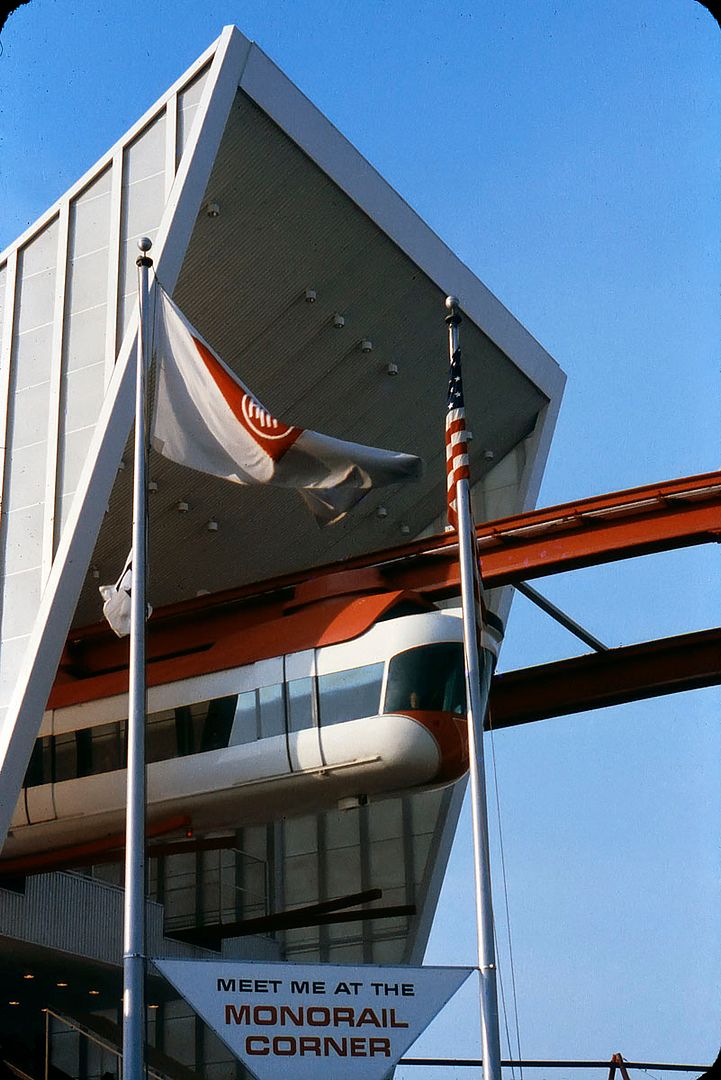 The AMF Monorail was powered by four "D" batteries, which had to be replaced twice a day.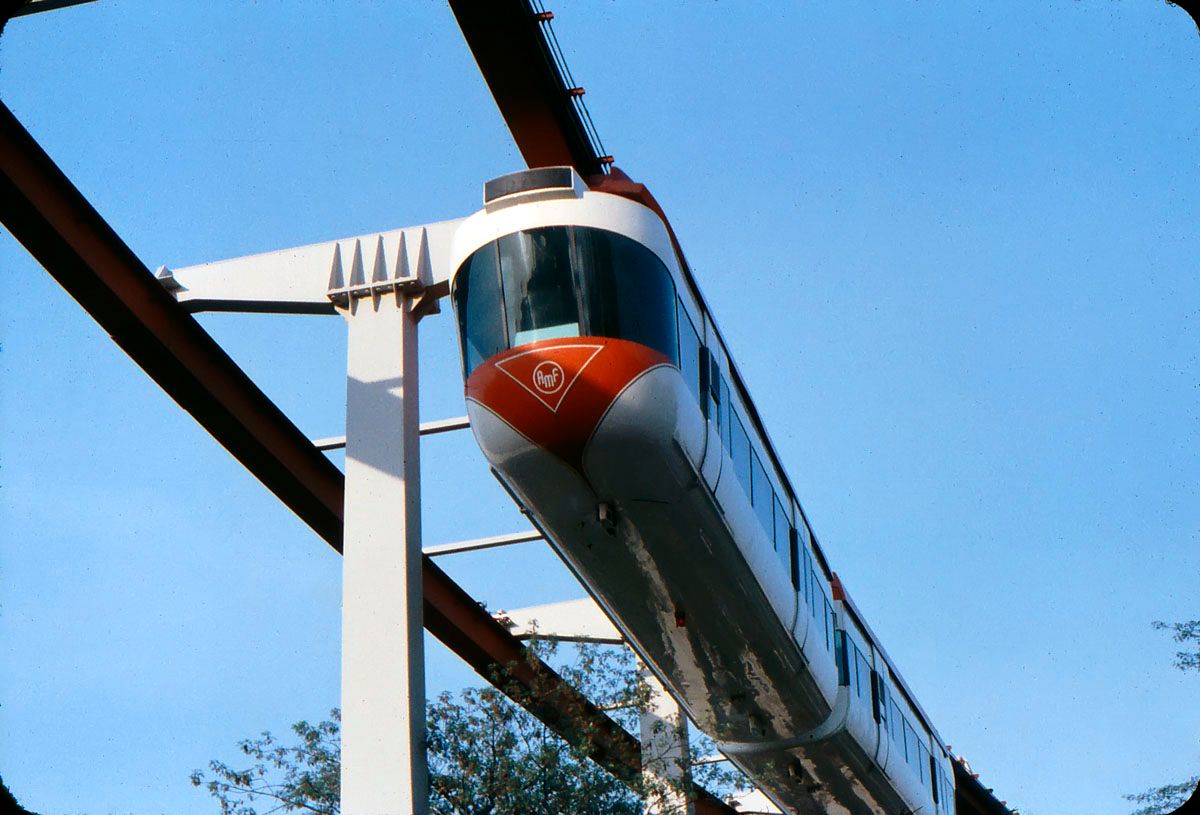 Here's a neat photo taken at the "golden hour" (named after Sir Albert Golden); it gives you a groovy view of two Monorails (see the one in the distance, silly?), as well as a general idea of what the station looked like when bathed in orange light. The monorail is passing a circus tent, as all good monorails do.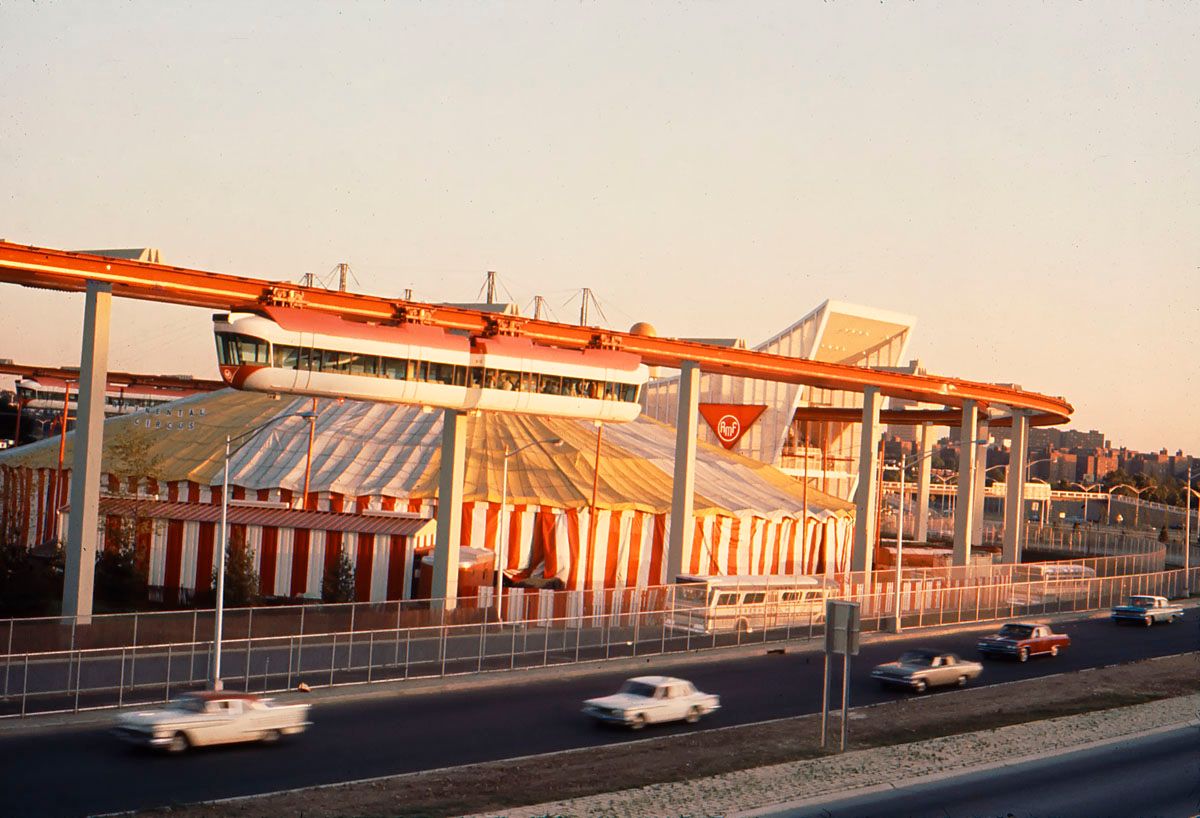 I'll bet this post uses the word "Monrail" more than any other. Monorail!