The Cunard Line's "Queen Mary" sailed the seas from 1936 through 1967, setting a few speed records for crossing the Atlantic, as well as ferrying troops during WWII (painted battleship gray). By the 1960's, her future was uncertain; but the city of Long Beach, California put in a successful bid to keep the ship and renovate it as a tourist destination.
Here's a neat photo from December 1968, showing the QM in Long Beach more than two years before she would reopen for guests. As you can see, her familiar three-funnel silhouette has been altered; the funnels were removed to facilitate the removal of the forward engine room, the boilers, both generator rooms, and the water softening plant - basically everything below "C" deck. It turned out that the funnels were mostly rusted out, and only held together by many coats of paint, so replicas had to be manufactured.
To keep the ship stable, large quantities of mud were pumped into the now-empty lower portions! Did you know that the Queen Mary was offically deemed a building and not a ship by the U.S. Coast Guard, since her propellers and machinery were removed?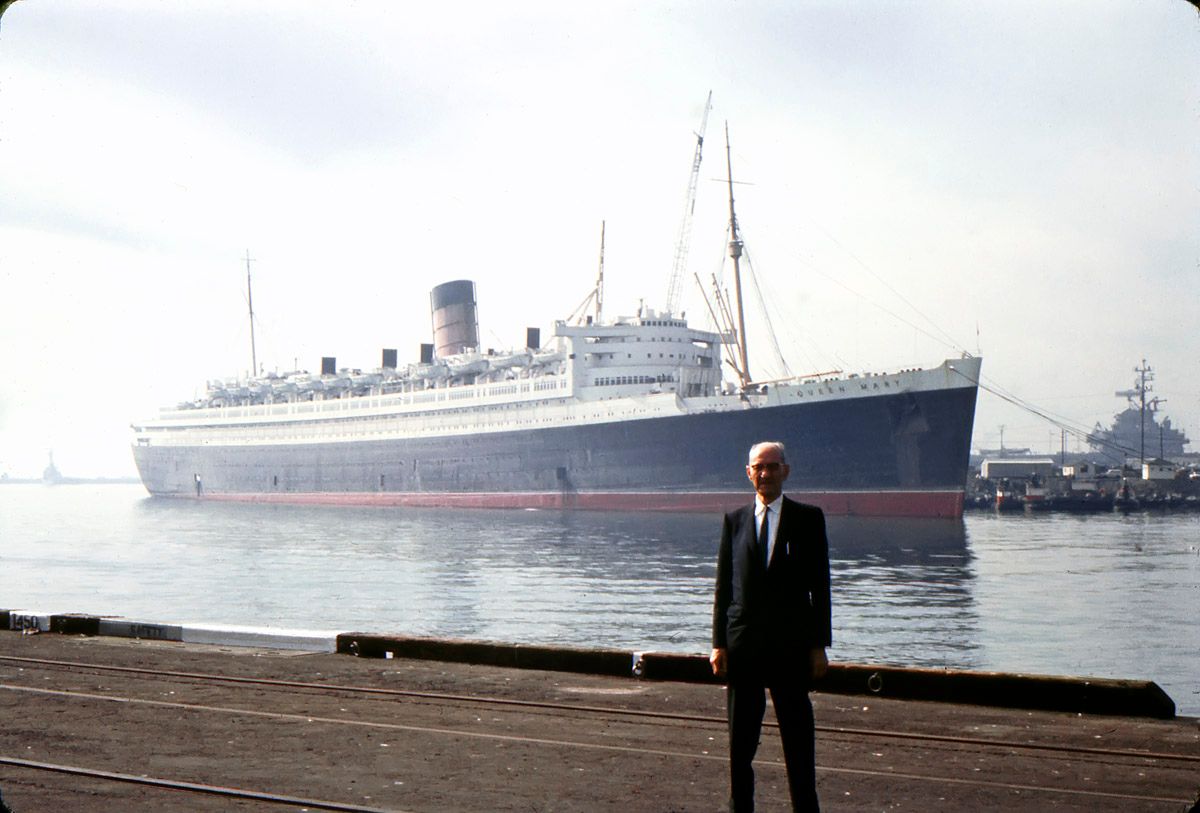 This photo was taken 8 years later. Permanent gangways were built (visible to the left) so that you wouldn't have to be flung aboard via a giant slingshot. We can also see an ocean, but I forget which one. Who can keep track! See that oil tanker? It's actually a whale, able to appear as an oil tanker in order to protect itself in the wild. Nature is magical.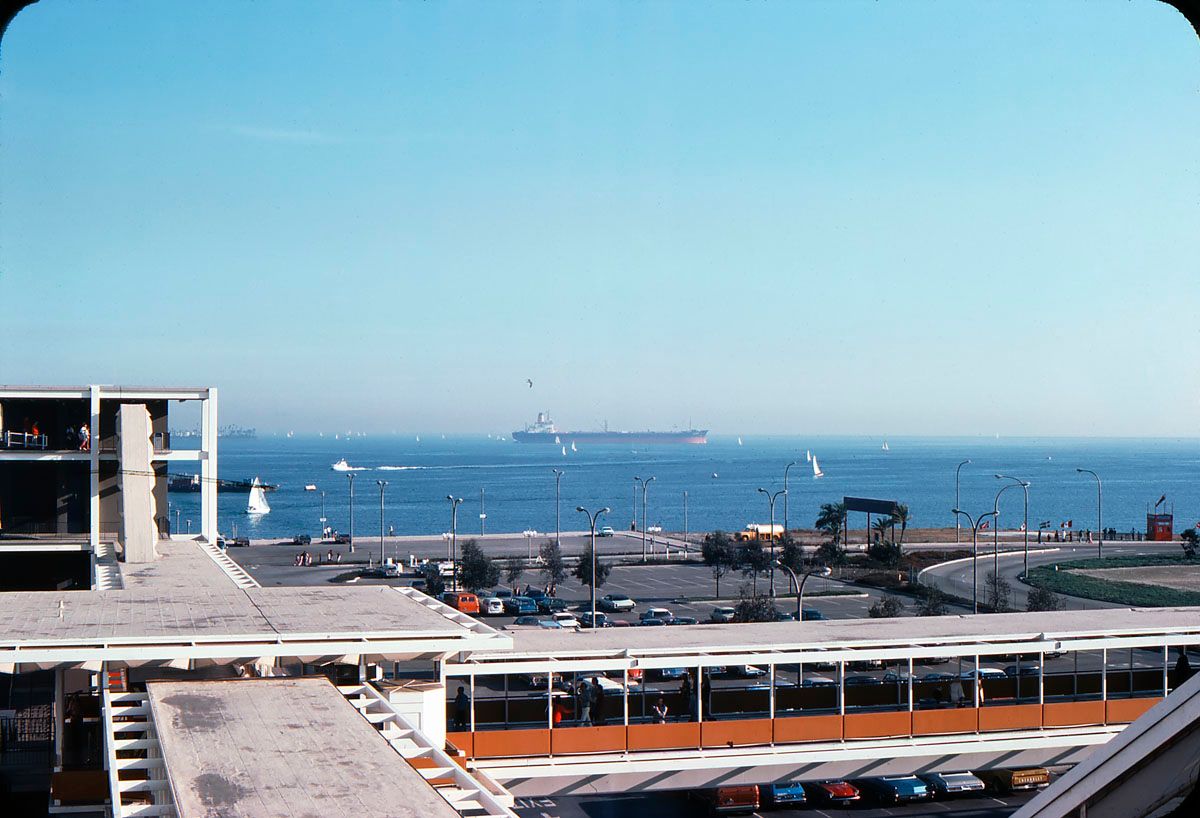 Too bad you nobody is standing next to this propeller, it's hard to tell how big it is; the average person's head would not have reached the bottom of the lower blades. Anyway, the QM had four of those babies. There used to be a large tank on board the ship, like a giant swimming pool, and you could look down in it to see another propeller.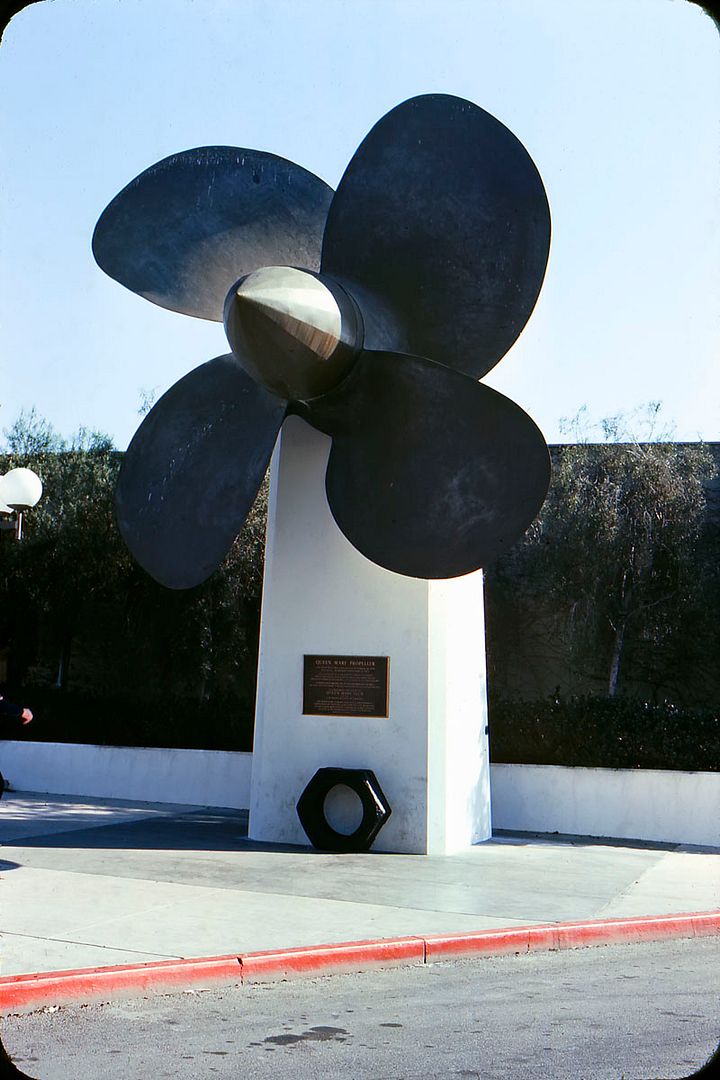 I've got more Queen Mary photos to share!