I know your secret. You really visit this blog on the odd chance that I may post photos of Madurodam, in The Netherlands. You actually hate it when I post photos of Disneyland day after day, you weep when you see photos from the New York World's Fair, you vomit when I share images from Knott's Berry Farm.

Well, today's your lucky day!

This first image is especially charming, with a little boy entranced by the scene before him. He's like Godzilla - remember that movie where Godzilla goes to that wedding? You know, when he falls in love with Mothra (who was a girl, after all) who was one of the maids of honor? They wind up slow dancing to "Three Times A Lady", which destroys Tokyo, as usual. I'm getting weepy just thinking about it.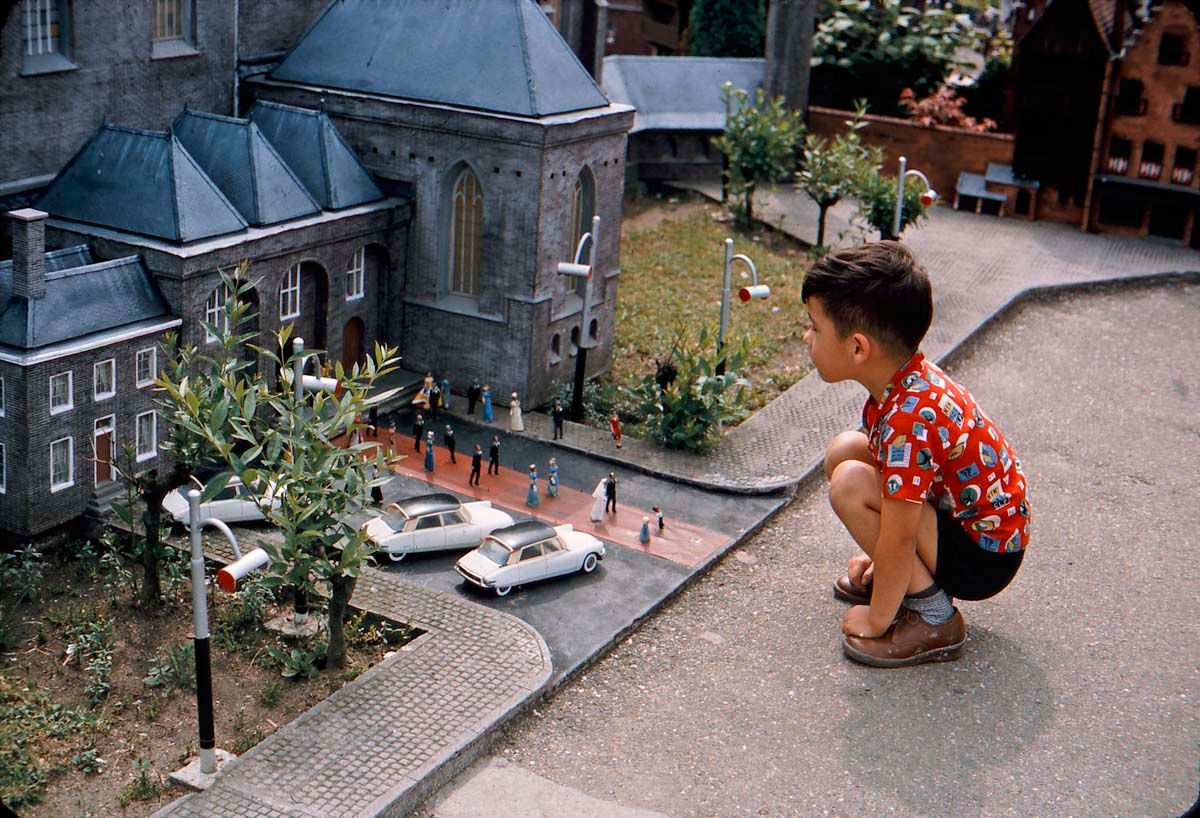 Peering over the rooftops of a royal palace, we can see a grand procession of some sort going on...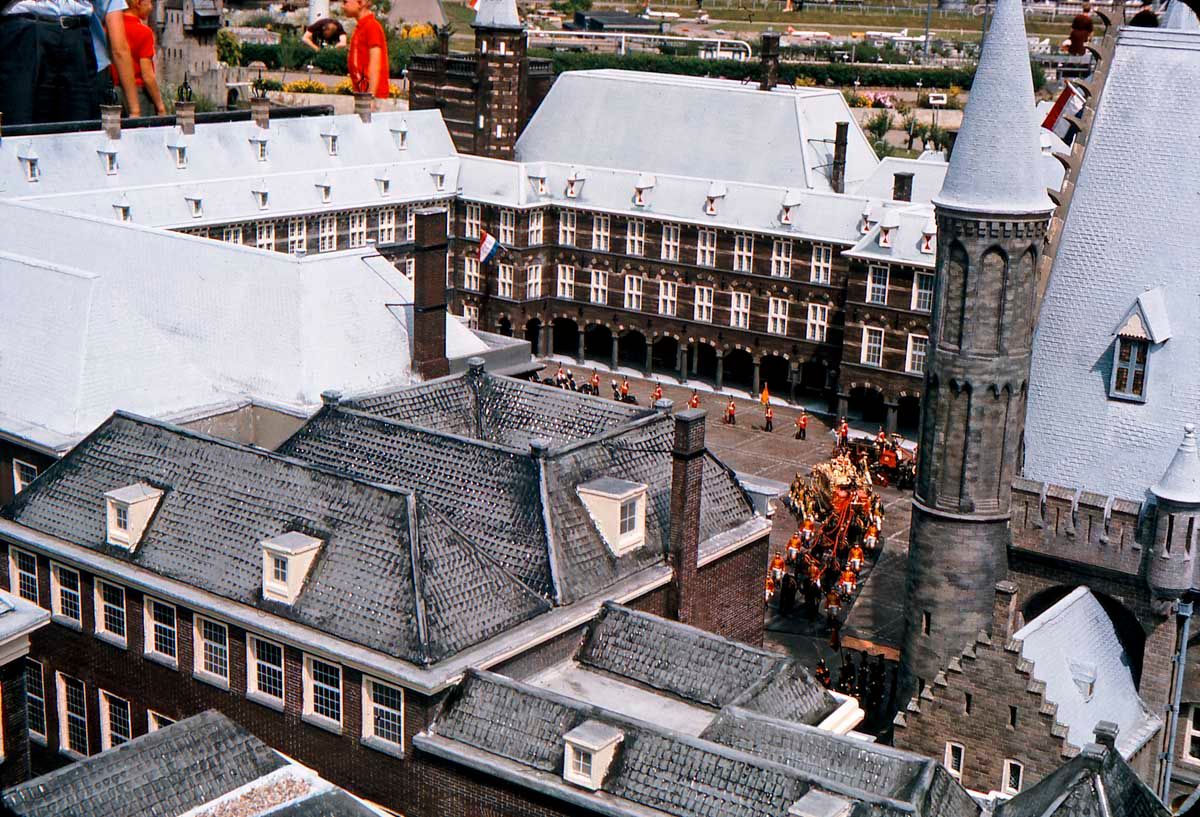 Perhaps it's coronation day, or the king's (or queen's) birthday. Or it's just an excuse to be seen in that sweet golden coach. Let's see what this baby can do!